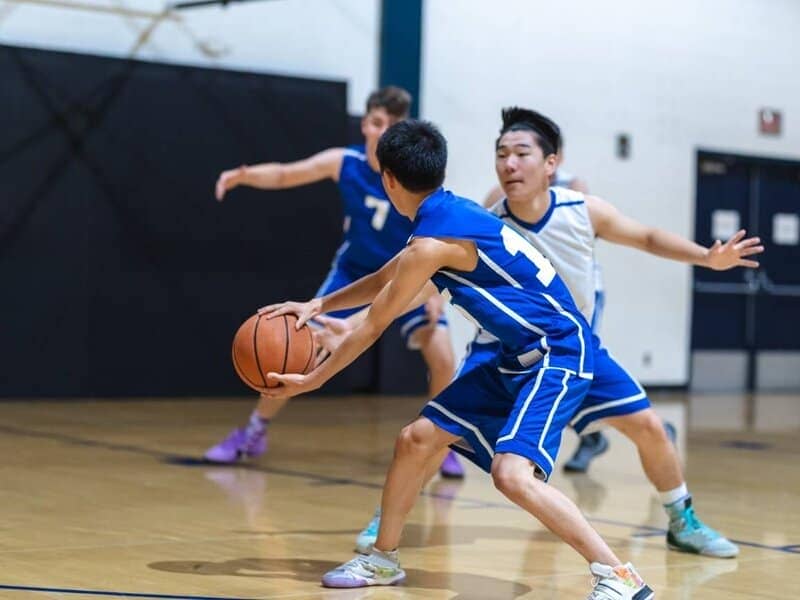 Basketball is a sport that requires teams to have a variety of skills to perform at a high level. While you need scorers, it's also important to have players who can effectively pass the ball to your scorers. The best passers get lots of assists.
So what is an assist in basketball?
An assist is a pass that leads directly to a made field goal. Passes that result in layups, jump shots, dunks, alley-oops, and more, all count as assists. The assist statistic is one way to measure a player's effectiveness in setting up teammates to score. Some subjectivity goes into awarding assists.
Because there are many different ways to pass and score in basketball, awarding assists to players isn't always the easiest thing to do. Throughout this article, we'll discuss when assists are and aren't awarded, when they originated, the all-time leaders in assists, and much more. Stick around!
Assists in the NBA and NCAA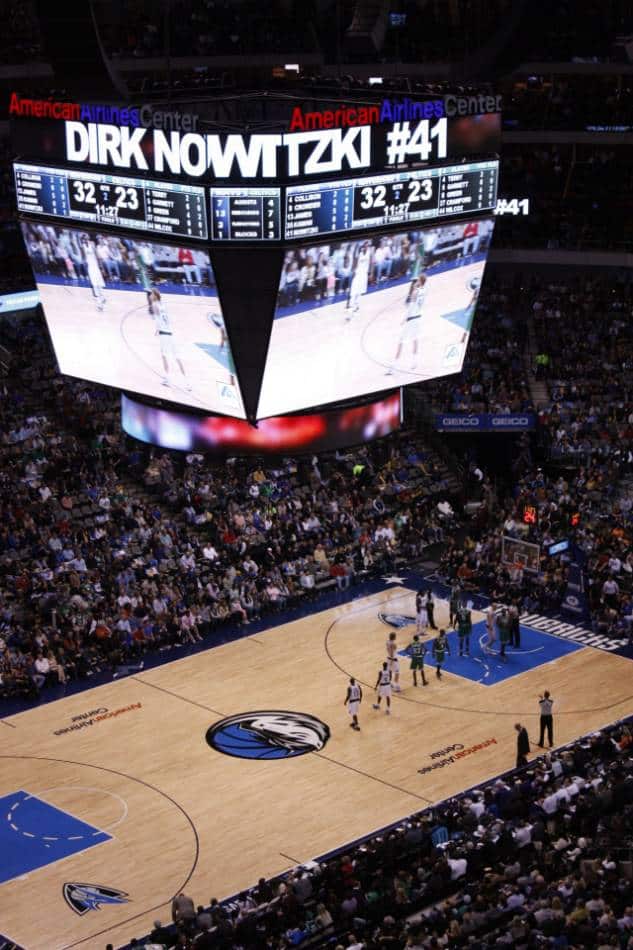 The National Basketball Association (NBA) and National Collegiate Athletic Association (NCAA) have nearly identical definitions of an assist in basketball.
In the NBA and NCAA, passes contributing directly to made baskets (I.E. a pass to the same team) count as assists. In both leagues, an assist can still be earned following a dribble. Most importantly, each league states that it's up to the judgment of the scorekeeper to determine if an assist was made.
Assists aren't as obvious to point out as giving a scoring player two points for a fast break layup. Two statisticians could watch the same scoring play and only one may award an assist to the passer.
The NCAA clarifies that a pass should only be credited as an assist when it is "a major part of the play." Meanwhile, the NBA offers its video rule book to show examples of assist/non-assist situations.
The NBA doesn't state that the last pass must be a major part of the play, but its video guide implies that to be the case.
So, what exactly does it mean to directly contribute to a made basket? Assists are generally credited when the passer is primarily responsible for setting up the scorer with a shot. Two examples, both involving a made layup, help explain this:
Player A has possession on the perimeter and passes to Player B, who is cutting to the basket. Player B catches and dribbles twice, then makes a layup. This is an assist.
Player A grabs a defensive rebound and passes to player B. Player B dribbles past half court, weaves around and past defenders, and eventually makes a layup on the other end. This is NOT an assist.
The difference between these two plays is that in play one, Player A's pass led directly to the shot. In play two, Player A's pass helped move the ball down the court but Player B did most of the work to create the shot.
The following are situations where an assist in basketball is NOT credited to a made field goal:
The shooter draws a foul (getting two free throws) and doesn't make the shot, but makes at least one of the free throws from the free throw line.
The shooter misses their shot, gets the rebound, and makes the follow-up shot.
The shooter passes to himself off the backboard and scores.
An opponent deflects a pass to another player, who then makes a shot to score points.
The pass is so inaccurate that the receiver must chase the ball down before proceeding to shoot.
For decades, the assist in basketball has been a controversial statistic in the NBA. This is because the stat is somewhat subjective and can be manipulated. In 2009, a former statistician admitted to manipulating the box score to give Lakers guard Nick Van Exel 23 assists in a single game.
This was in response to other stat keepers allegedly giving John Stockton free assists from time to time.
While broadcasting technology has improved and games can be followed with more scrutiny, statisticians still find ways to buff up the box scores. As recently as 2017, questions arose about the discrepancies that home teams create when keeping stats.
The Los Angeles Lakers drew criticism for generously crediting assists to Lonzo Ball. Some of these questionable assists included a pass to Kyle Kuzma, which was followed by a pump fake, four dribbles, and eventually a shot.
NBA Career Leaders in Assists
As of the end of the 2019-2020 season, John Stockton is the NBA's all-time leader in career assists. The Utah Jazz point guard had 15,806 assists in 19 seasons (1984-2003).
Stockton led the NBA in assists per game for nine consecutive seasons (1987-1996). He averaged 10.5 assists per game for his career. On the lifetime assists leaderboard, Stockton is well ahead of 2nd place Jason Kidd (12,091).
Steve Nash (10,335), Mark Jackson (10,334), and Magic Johnson (10,141) round out the top five. There are four active NBA players in the top 20:
7. Chris Paul (9,653)
8. LeBron James (9,346)
14. Russell Westbrook (7,298)
15. Rajon Rondo (7,215)
The NBA record for assists in a single game belongs to Scott Skiles, who racked up 30 assists for the Orlando Magic on December 30, 1990.
Are Assists Important in Basketball?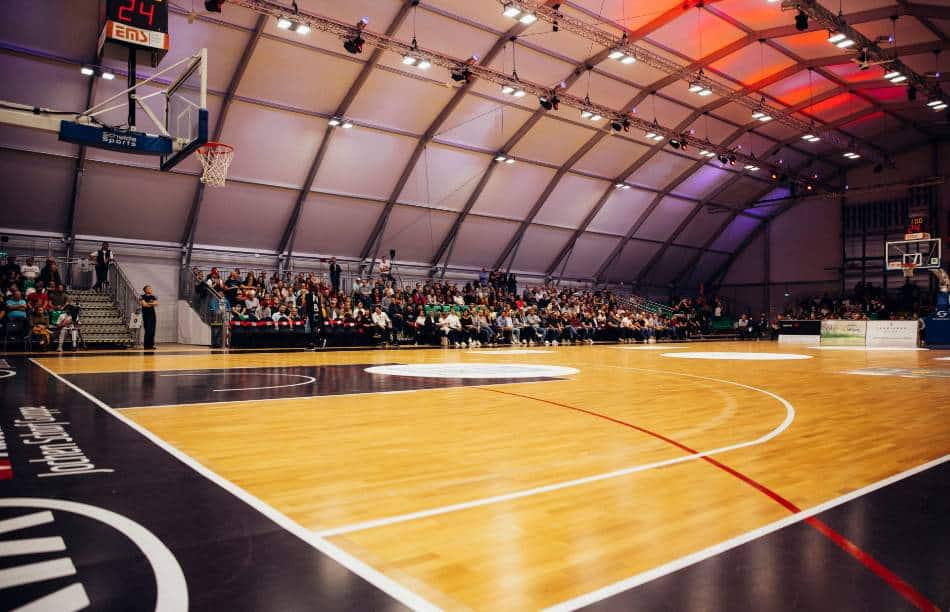 Assists are useful, but they shouldn't be the sole metric used to evaluate a player's offensive skill. Tracking assists is one way of measuring a player's versatility.
Defenses may see a greater threat in someone with high scoring and assist totals as opposed to somebody with just one of those attributes. A player with lots of assists can also be viewed as a player that coaches trust to have the ball and run an offense.
With that said, assists are only useful for these reasons if used in context with other statistics. Judging players by assist totals create biases in favor of those who have high usage rates and/or play more possessions.
Here are some examples of factors that may negate high assist totals, and how to account for these factors:
Turnovers – assists are useful for helping your team score points, but high turnover numbers mean a reduced number of scoring opportunities. To better evaluate a player's ability to create offense, refer to the assist/turnover ratio. Players with the highest assist/turnover ratios are better at protecting the ball, and therefore better at protecting possessions.
Pace of Play – Teams with faster paces of play have more possessions, which means more scoring opportunities, and therefore more chances to rack up assists. Not accounting for pace may lead one to overlook more talented players on slower teams. To make a level comparison among players, review each player's assists per 100 possessions stat. This shows who records the most assists in a setting where everyone plays the same number of possessions.
Usage Rate – players who have the ball more often have the most opportunities to pass to teammates for potential assists. To see if someone is making the most out of a high usage rate, look at the player's assist percentage. According to basketball-reference.com, assist percentage is "an estimate of the percentage of teammate field goals a player assisted while he was on the floor." In 2019-20, LeBron led the NBA in assist percentage at 49.1%. This means that when LeBron was playing, he assisted nearly half of his teammates' scores!
Stat-padding is another reason that raw assist numbers aren't always useful. During the 2012-13 NBA season, viewers accused the Boston Celtics of stat-padding.
To maintain Rajon Rondo's streak of games with 10+ assists, the Celtics would keep Rondo on the court late in games that were already decided.
This isn't to knock Rondo's abilities as a point guard, as he is one of the most skilled passers of his generation, but it goes to show that stats can be inflated.
Remember, the assist in basketball is a useful statistic when more context is provided.
The History of Assists in the NBA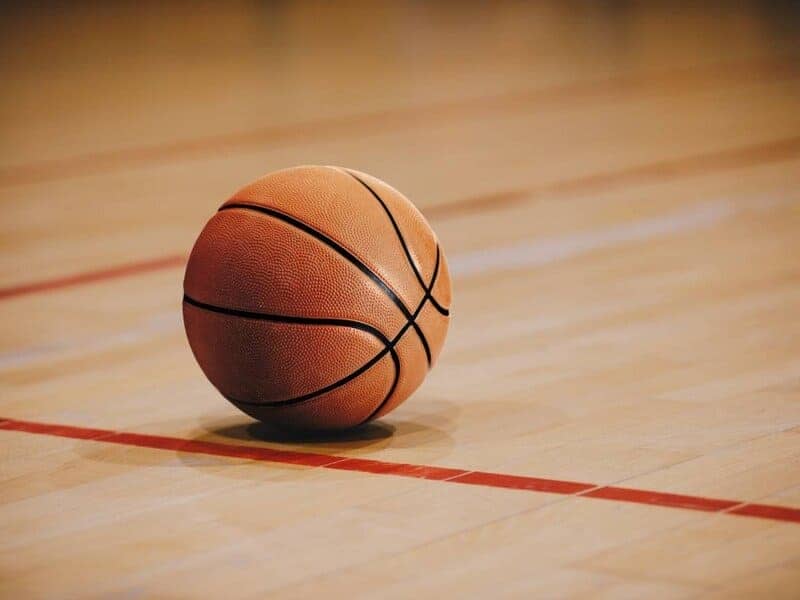 Some of the most important plays in NBA history occurred due to assists. Michael Jordan, better known for his scoring, is responsible for one of them. To close the 1997 NBA Finals, Jordan opted out of shooting and found a wide-open Steve Kerr for the game-winning basket.
In the 1987 Eastern Conference Finals, Larry Bird made a remarkable steal and passed to Dennis Johnson for a last-second layup.
Magic Johnson's momentum-shifting dunk in the 1987 Finals doesn't happen without James Worthy's diving tip-pass as the ball is going out of bounds.
The assist in basketball has been an official statistic in the NBA since the league's inaugural 1946-47 season. Assist numbers picked up as field goal percentages and pace of play increased.
Ernie Calverley of the Providence Steamrollers was the NBA's first single-season assist champion, averaging 3.4 per game in 1946-47.
Not long after Calverley, Boston's Bob Cousy soon became the NBA's assist king. Cousy led the NBA in assists per game for eight consecutive years, starting in 1952-53.
In 1961-62, Oscar Robertson (Cincinnati Royals) became the first player to average at least 10 assists per game for a season. In the early 1990s, Magic Johnson became the career assists leader.
John Stockton passed Johnson in 1995. In the 25 years since then, no player has come near Stockton's all-time lead.
The point guard is the position that gets the most assists. To no surprise, all the NBA players named in the paragraph above were point guards. This position gets so many assists because it's the position that is typically responsible for ball-handling and passing.
Point guards are so dominant in this category that they almost always lead the NBA. Wilt Chamberlain is the only non-point guard to lead the NBA with the most assists for a season.
The 7'2" center had 702 assists in 1967-68. LeBron James, who spent most of his career as a small forward, played point guard for the 2019-20 season and led the NBA in assists per basketball game (10.2 APG).
What Are Secondary Assists?
A secondary assist in basketball is the last pass directly before an assist. If you pass to a teammate, who then records an assist, you have earned a secondary assist. Stat keepers don't record secondary assists in official NBA box scores, but you may find records of secondary assists in advanced stats.
Resources such as NBA.com and Basketball-Reference provide advanced stats. One of these advanced stats is secondary assists, which is useful in showing a team's efficiency in sharing the ball.
In hockey, a secondary assist (also known as a hockey assist) counts as an assist. An article from SB Nation speculates that hockey assists are counted because it provides statistical recognition to defensive players.
In the NBA, possessions alternate between teams, and all five players on one side participate in both offense and defense. The strategic difference between basketball and hockey may explain why one sport doesn't count secondary assists while the other does.
Good ball movement and court vision are vital to a well-run offense. When you see your team win a high-scoring basketball game, don't just credit the highest-scoring player(s). Be sure to recognize those delivering assists as well.
Related Articles