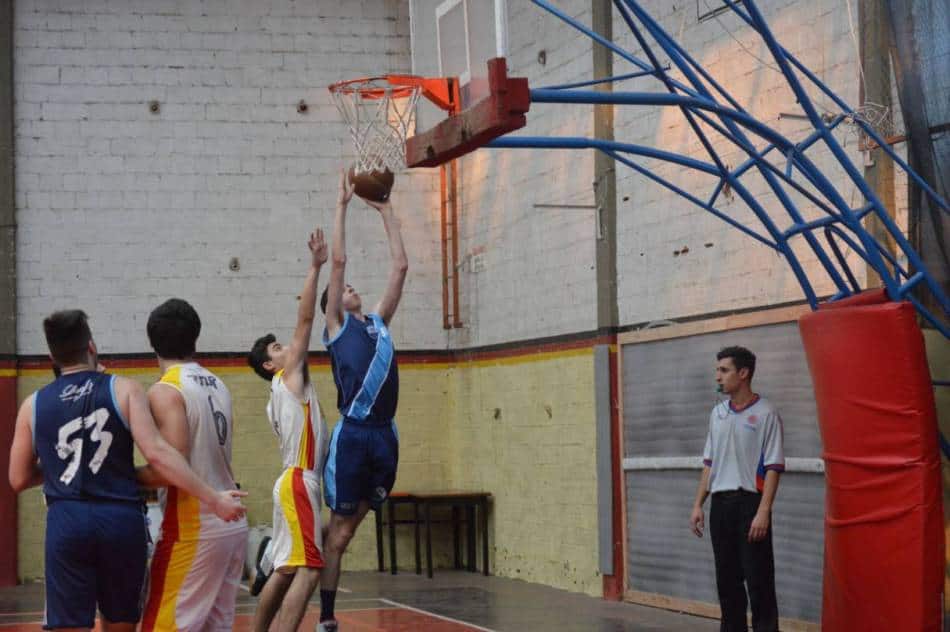 In basketball, you have four quarters (or two halves) to outscore your opponent. It's simple, right? The team with more points wins. But what if neither team leads at the end of the game? Some sports can end in ties, while others have tiebreakers in place.
So, can basketball games end in a tie?
Generally, basketball games can't end in a tie. If the score is tied at the end of regulation, the game goes to a five-minute overtime period. In the event the game is tied at the end of overtime, an additional overtime period is played. This process is repeated until there is a winner.
In over 100 years of basketball, there have been crazy games that required many overtime periods, ended in ties, or took more multiple days to decide a winner.
If you'd like to learn more about these games and how overtime works – read on!
How Does Overtime Work in Basketball?
Overtime is an additional period of basketball that continues if a game is tied after regulation. Just like the start of a new game, overtime begins with a tip-off at the center circle.
The score is not reset at the start of overtime, and players keep their foul count as of the end of regulation. A player who fouled out during regulation is not eligible to play during overtime.
Overtime is usually a four or five-minute period, depending on the level of play. With exception of timeouts and team fouls, overtime rules are the same as regulation rules.
If the score remains tied after the first overtime period, the teams will play additional periods until the game ends with a team in the lead.
Dr. James Naismith's original 13 rules of basketball didn't state the word "overtime", but the concept of overtime was implied in rule #13:
"The side making the most goals in that time shall be declared the winner. In the case of a draw, the game may, by agreement of the captains, be continued until another goal is made."
Overtime in Basketball Based on the Level of Play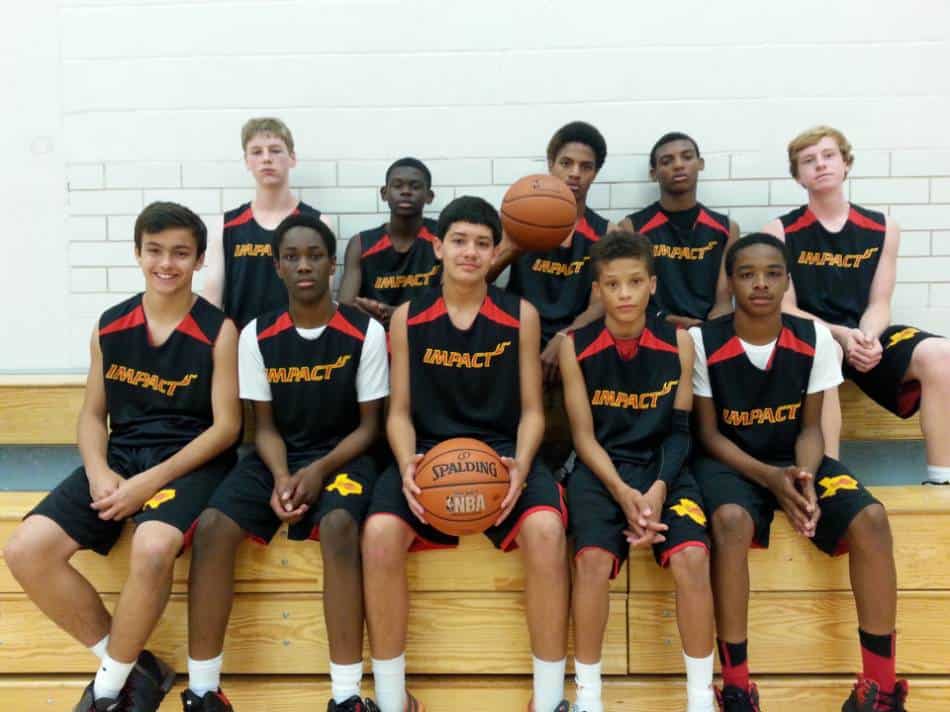 Overtime in the NBA
In the NBA, overtime is five minutes and each team receives two timeouts for every overtime period. Team fouls reset after each period. After three team fouls, the "bonus" begins.
Overtime in College Basketball
Overtime is also five minutes at the college level. Each team receives one timeout per overtime period and teams may use any leftover timeouts from the second half. Team foul counts do NOT reset after regulation.
Overtime in High School Basketball
For varsity games, overtime is four minutes long.
Each team receives one 60-second timeout per overtime period and similar to college, high school rules allow teams to carry over unused timeouts in addition to the single 60-second timeout.
Team fouls do not reset after the second half. One key difference between high school and college rules is that the clock does NOT stop after a made basket. In college, the clock stops after a basket, if there is less than one minute remaining on the game clock.
Junior varsity overtime periods are usually three minutes, but rules may vary by state.
Overtime in FIBA
In FIBA play, overtime is five minutes. Each team receives one timeout per overtime period and teams may NOT carry over unused timeouts from regulation. For FIBA games, the overtime bonus rule is a continuation of team foul counts from the 4th quarter. For example, if your team was in the bonus during the 4th quarter, you'll stay in the bonus in overtime.
Examples of Ties in Basketball
Because overtime rules exist to ensure a winner emerges, ties in basketball are rare. In fact, there has never been a tie in the history of the NBA.
At the high school and college levels, there have been a few ties – and they have some interesting stories behind them!
Feb. 19, 2014 – Winston-Salem State vs. Johnson C. Smith
Tied at 76, with the game clock running to zero, a Johnson C. Smith player launched a full-court shot. At its apex, the ball "hit a light fixture, breaking it and leaving it hanging by a wire."
Officials decided that continuing the game was not worth the risk of this light falling and injuring somebody.
Two days later, the two teams agreed to finish the game by playing a five-minute overtime period. Josh Linson, the player whose full-court shot caused this delay, made the game-winning three to finally end the game… after 40 hours.
Feb. 9, 1918 – Kentucky Wesleyan vs. University of Kentucky
The game was initially scored as a win for Kentucky Wesleyan – by a score of 22 to 21. After the game, the officials agreed that they had called a late-game foul in error.
They went on to retract the made free throw that resulted from this foul. As a result, the score was later adjusted to 21-21.
Feb. 4, 1949 – Planeview High (KS) vs. Augusta High (KS)
Like the Kentucky Wesleyan game described above, this high school contest in Kansas was ruled a tie due to a referee mistake. At the end of regulation, the final score was initially 28 to 27 in favor of Augusta.
Then the official scorer discovered an error. They had forgotten to count a made free throw by Planeview. Both teams had already returned to the locker rooms before officials realized the mistake.
Upon being notified of this scoring update and asked to play overtime, Augusta's coach refused to return to the court. The game was officially scored as a tie.
Longest Games in Basketball History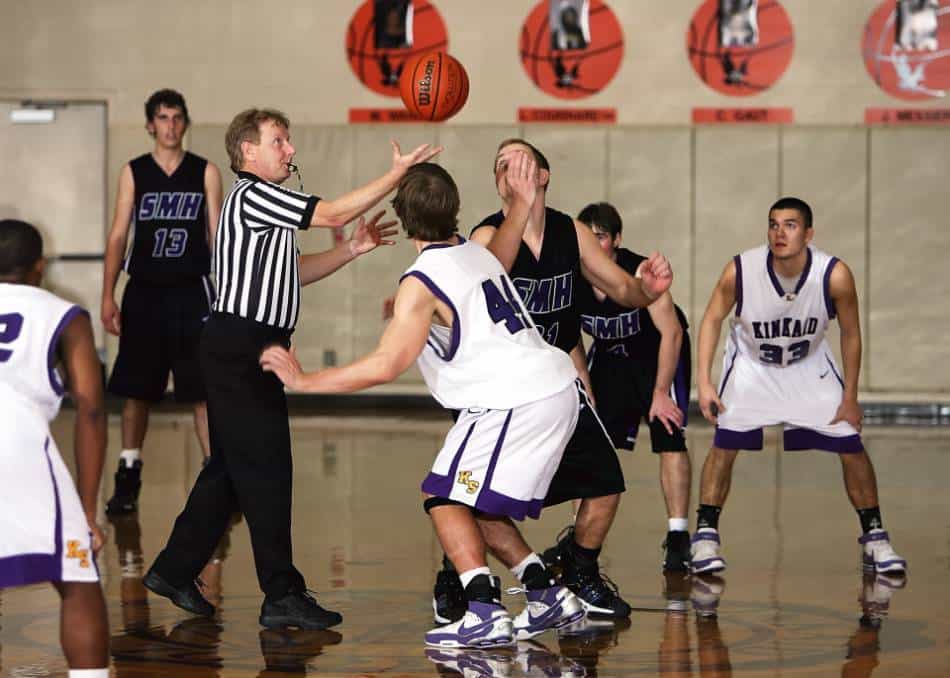 Longest Game in NBA History
January 6, 1951 – Indianapolis Olympians vs. Rochester Royals (6OT): The longest game in NBA history required six overtime periods to declare a victor.
Indianapolis won, 75-73. This game was so hard-fought that two of the six overtime periods went scoreless. Rochester had to be especially tired. Their previous game also required an extra period.
College (Pre-Shot Clock Era)
December 21, 1981 – Bradley vs. Cincinnati (7OT): Without the heroics of a little-used reserve, this game might have gone on forever. Cincinnati's Doug Schloemer made a 15-foot jumper to beat the buzzer in overtime number seven, giving the Bearcats a 75-73 win over Bradley.
Two players in this contest logged 73 minutes each, setting a single-game record for minutes played.
College (Shot Clock Era)
March 12, 2009 – Syracuse vs. Connecticut (6OT): Three NCAA basketball games have reached six overtimes, but the most recent was Syracuse vs. Connecticut in the 2009 Big East Tournament.
The game almost ended in regulation, when Syracuse's Eric Devendorf made a 28-foot shot as time expired, but upon review, he didn't release the ball in time.
Six overtime periods later, Syracuse escaped with a 127-117 victory. The teams combined for 209 field goal attempts and 66 fouls.
Overseas (FIBA/Euroleague)
December 4, 2007 – Alba Berlin vs. KK Bosna (5OT): Alba Berlin needed five overtimes to win a ULEB (Union of European Leagues of Basketball) matchup against KK Bosna. Alba's Goran Nikolic played all but 1 minute and 20 seconds.
Longest High School Basketball Game
February 29, 1964 – Boone Trail High (NC) vs. Angier High (NC) (13OT): It took 13 overtime periods, but Boone Trail left with a 54-52 victory. The 82 total minutes of game time is equivalent to 2.56 full-length high school games.
From tipoff time to the 13th overtime buzzer, this contest lasted nearly 3 ½ hours. As you can see, teams will play as many overtime periods as required to declare a winner.
The only way a game can end in a tie is if something unpredictable happens – something outside of the basketball rulebook, like a scoring error or the risk of physical harm.
So, if you're watching a game that requires overtime, buckle up! They'll keep playing until somebody wins!
Related Articles