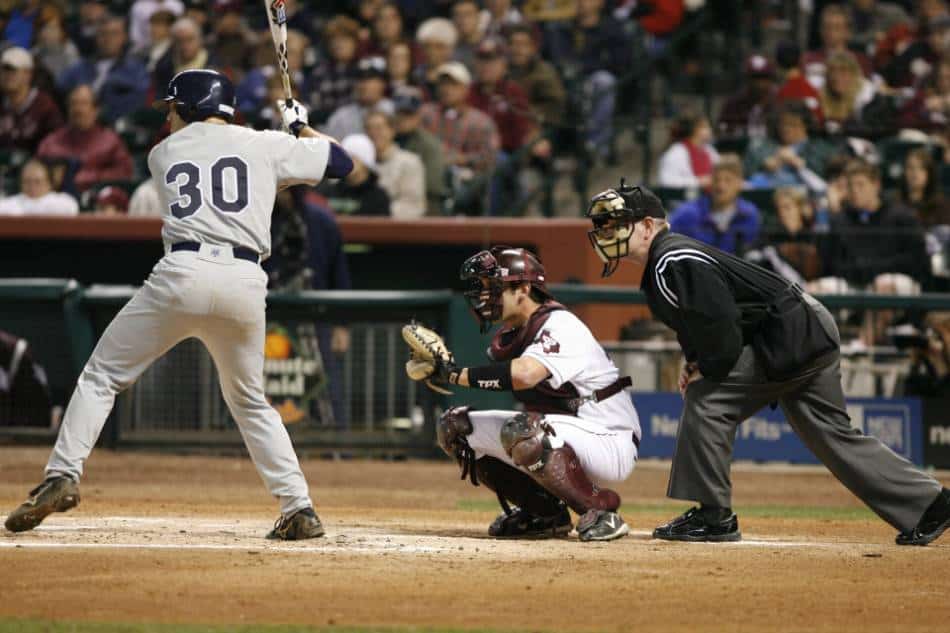 If you follow baseball, you know that some players are better at batting than others. Then, there are batters who struggle mightily at the plate. Struggle too much, and you might find yourself below the "Mendoza line."
So, what is the Mendoza line in baseball?
The Mendoza line is a batting average of .200 or less which indicates that a batter is struggling at the plate. The Mendoza line is named Mario Mendoza, who teammates would tease about his performance at the plate. Mendoza hit less than .200 in five of the nine seasons he played in the majors.
What started off as a joke by other players, can still be heard in conversations by baseball fanatics and commentators alike. With that said, there's a lot more to Mario Mendoza and the Mendoza line that we cover in this article.
Origin of the Mendoza Line
The Mendoza line gets its name from shortstop Mario Mendoza who played in Major League Baseball for nine seasons. During his career, Mendoza failed to eclipse a .200 batting average in five of the nine seasons he played. Because of his poor hitting, other players began to refer to him when describing any kind of struggle at the plate.
In an interview in 2010, Mario Mendoza credits the "term" to a comment that a couple of his fellow Seattle Mariner teammates made in teasing him about how bad he was at hitting.
One of them, Tom Paciorek, mentioned the term to George Brett, a hard-hitting third baseman for the Kansas City Royals, who in turn used the phrase with ESPN reporter, Chris Berman; soon afterward, the term began to become a popular way of describing poor hitters.

The term became so popular that it was used as a benchmark for lots of other sports and for all types of business to describe the lowest level of expectation for performance.
Is the Mendoza Line Still Referenced Today?
The term is still used today, although there has been a tremendous amount of discussion to find another term to describe poor performance at the plate. One example of an article advocating against the use of the "Mendoza Line" was written in 2021, by Paul Sullivan of the Chicago Tribune. In the article, Sullivan makes the case for not disparaging MLB players.
Who Is Mario Mendoza?
Mario Mendoza played shortstop for three different teams during his nine-year career. He tended to excel at defense but was not a very good hitter. He failed to top .200 in five years of the nine he played and finished his major league career with a .215 batting average.
Mario Mendoza's Career at a Glance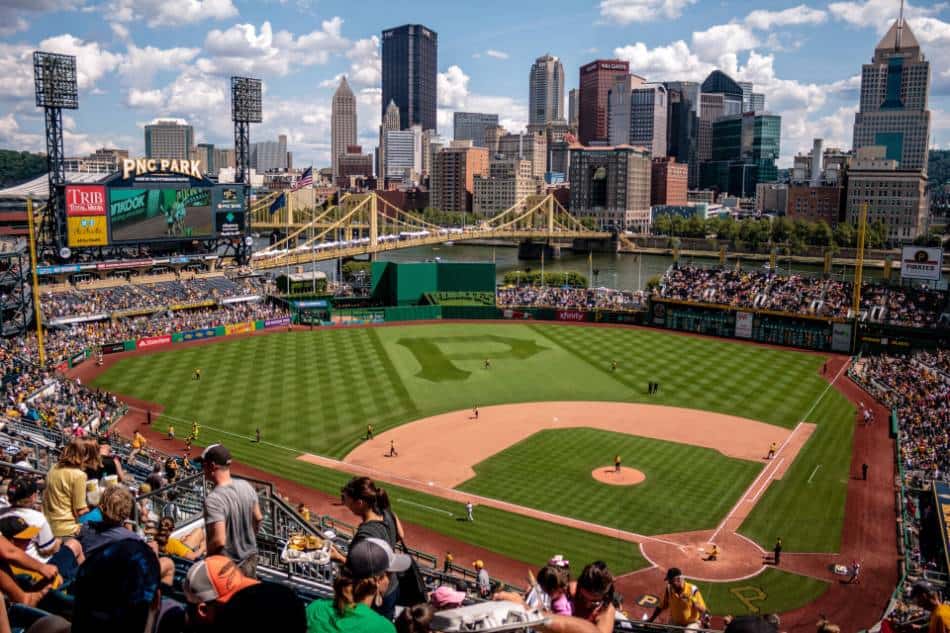 Mendoza was drafted from Mexico by the Pittsburgh Pirates in 1970 while playing for the Mexico City Red Devils. He spent the next four years playing in the minor leagues, where he showed great promise as an infielder with strong defensive capabilities.
Although he never won a Golden Glove, most of his teammates acknowledge that he could field with the best of them. He made his first appearance in an MLB game on Apr. 26, 1974, as a pinch-runner for Willie Stargell; He was responsible for scoring the winning run in his first major league game.
Mendoza played for five seasons with the Pirates as a utility player. In his five years with the Pirates, he managed only one home run and 36 RBIs. Despite his ability to field almost anything hit his way, his lack of production eventually caught up with him. He was traded to Seattle in 1979.
Unfortunately, the change of scenery did not improve his ability to hit a baseball. While he appeared in almost twice as many games, Mendoza still managed only a .198 batting average in 1979, while hitting .245 in 1980. He still managed only three home runs despite recording 650 at-bats.
Even though Mendoza was the "butt" of jokes during his career, he was able to get some revenge on George Brett. During the end of the 1980 season, as Brett was hitting nearly .400, the Mariners hosted a series against the Royals during which Brett went 2-for-11 with Mendoza robbing him of several base hits.
After two years in Seattle, Mendoza was traded to the Texas Rangers where he was eventually released in June of 1982 after posting a .118 average in 16 games.
Following his career as a player, Mendoza managed in the farm systems of several major league clubs until 2003 when he returned to Mexico to play and manage for a variety of Mexican teams, before retiring in 2013.
Although he is known for having a poor average in the MLB, he does not have the distinction of being the worst batter in MLB history. The worst player at the plate was arguably Bill Bergen, who from 1901-1911, posting a career average of .170 in over 3,028 at-bats.
Is Mario Mendoza in the Hall of Fame?
Mario Mendoza is a member of the Mexican Professional Baseball Hall of Fame. He was inducted into the hall in 2000. He is known as "silk hands" or "Manos de Seda" for his fielding abilities.
What Is an Acceptable Batting Average?
The average batting average for the last several years has been in the mid-200's, with the Houston Astros leading the way with a .267 avg during the 2021 season. The Seattle Mariners produced the lowest average in 2021, batting only .226 as a team.
On an individual basis, the winner of the National League batting champion (the player with the best average) for 2021 was Trea Turner of the Los Angeles Dodgers, who had a .328 batting average. The winner of the American League batting crown went to Yuli Gurriel of the Houston Astros who registered a .319 average.

The player with the highest batting average in MLB history is Ty Cobb, who has a .366 career batting average. As of the end of the 2021 season, here are the active players with the best batting averages:
| | | | |
| --- | --- | --- | --- |
| Player | Batting Average | PA | Bats |
| Miguel Cabrera | .3103 | 10,993 | R |
| Jose Altuve | .3075 | 6,346 | R |
| Mike Trout | .3048 | 5,660 | R |
| Trea Turner | .3027 | 3,029 | R |
| Robinson Cano | .3025 | 9,446 | L |
| Joey Votto | .3015 | 8,128 | L |
| DJ LeMahieu | .3005 | 5,349 | R |
| Charlie Blackmon | .3004 | 5,336 | L |
| Michael Brantley | .2982 | 5,815 | L |
| Albert Pujols | .2970 | 12,690 | R |
What Is the Dalton Line?
The Dalton Line/Scale is a phrase coined by NFL analyst, Chris Wesseling, who proposed a way of grading the performance of quarterbacks. Basically, he postulated that the average quarterback in the NFL according to statistical analysis was Andy Dalton.
Because Dalton was the average signal-caller in the NFL, if your quarterback performed at a better rank than he did, you should probably keep your quarterback for another season. If the quarterback ranked lower, then management might need to look for other options.

The Dalton Scale has developed into an evaluation line for quarterbacks and many analysts use it to determine whether they're performing at an adequate level, such as the article printed in 2017 by USA Today.
What Are Some Reasons Why Batters Struggle at the Plate?
Young players who are just learning the game have to overcome their fear of being hit and learn the fundamentals of hitting in order to be successful. While there are a variety of reasons why a hitter might struggle at the plate. There are some common reasons that can be overcome with practice and effort.
Fear – Not every pitch will be a strike, and it can be disconcerting to try to not get hit while standing in a batter's box.
Good Pitch vs. Bad – learning the strike zone can help a young hitter swing at good pitches. Swinging at pitches that are outside the strike zone can drive up the number of misses.
Timing – The average hitter has very little time to decide whether to swing at a pitch. By watching a pitcher's delivery, learning their mechanics and the timing of their pitches, hitters can get their timing down.
Stance – The area a batter stands in the batter's box can affect their ability to make contact with the baseball. Too far back in the box and you might have a tendency of being late. Too far forward in the box and you might have a tendency to be early.
Mental Attitude – The game of baseball is often as much a mental exercise as it is a physical contest. Young players should be encouraged at the plate as an unconfident batter is more likely to struggle.
Related Posts