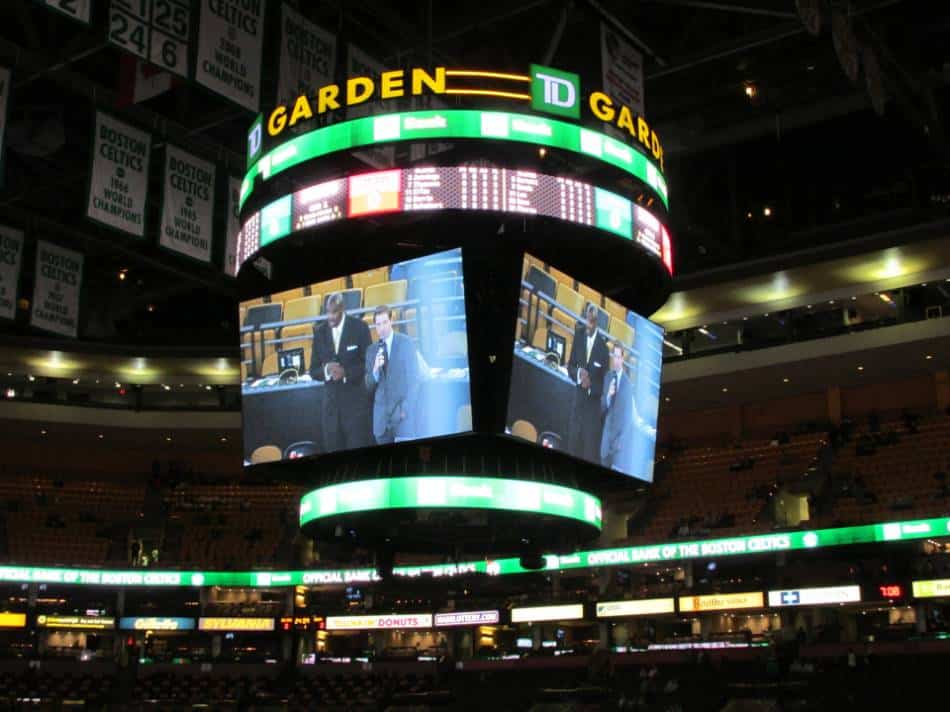 The NBA is one of the most popular professional sports leagues in the U.S. and around the world. Stars like LeBron James and Stephen Curry are the driving force that brings people out to watch games, but teams wouldn't exist without coaches. And while coaches are paramount to a team's success, they're usually paid a fraction of what top players make.
So, how much do NBA coaches make?
The average salary of head coaches in the NBA is between $2-4 million. While this is nowhere near the average salary of players who earn a median wage of $7.7 million, it's a pretty good living. The highest-paid NBA coaches make closer to $10 million per season.
In this article, we're going to take a look at everything there is to know about basketball coaching salaries. We'll compare NBA and WNBA salaries as well as what assistant coaches make.
If you've ever had questions about what a basketball coach makes, then you've come to the right place.
Do NBA Coaches Get Paid a lot?
NBA coaches make a nice living in terms of professional coaching and in general. While head coaches earn an average of $3 million per year, assistant coaches make anywhere from $100,000 to $1 million per year, putting the average right around $300,000 annually. After knowing what a head coach makes, this may seem like peanuts, but it's not a terrible living.
Keep in mind that the NBA season is 82 games long and only runs for about six months from October to April. Add in two months for the Summer League and training camp and that's 8 months of work.
If you make the playoffs, however, that will add another month or two to the season, meaning that coaches work anywhere from six to ten months out of the year.
At the end of the day, NBA head coaches are handsomely rewarded for leading their respective teams, while assistant coaches should probably get paid a little more.
Who Is the Highest-Paid NBA Coach?
The highest-paid NBA coach at this time is Gregg Popovich of the San Antonio Spurs at $11 million per year. He's also the oldest NBA head coach at the age of 72. In April of 2019, he signed a three-year extension at $11 million per year, and that contract is set to expire at the end of the 2023 season.
Rumors have swirled for years about possible retirement, and if that were to happen at the end of the 2023 season, it would open the door for a new highest-paid head coach.
Popovich's annual earnings of $11 million means that he makes just over $134,000 per game. That's not a fair standard to base his pay on, however, because aside from being the head coach, Popovich is also the team president. He's got around-the-clock work that doesn't stop, even in the off-season.
NBA Assistant Coach Salary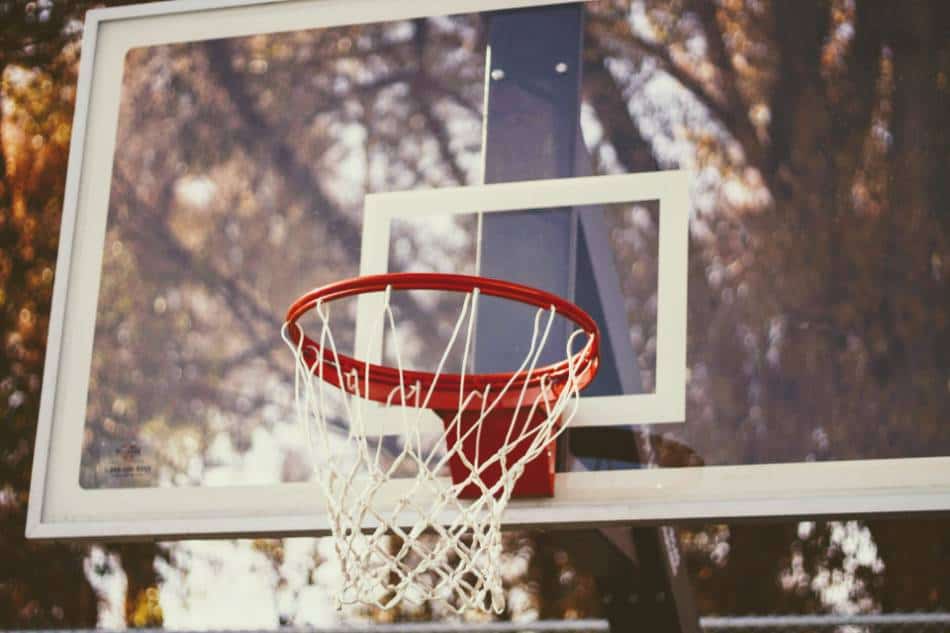 The exact average salary of an NBA assistant coach is unknown due to the relative secrecy surrounding their salaries. Most assistant coaches will make anywhere from $100,000 to $1 million, so the average is probably in the neighborhood of $200,000 to $300,000.
It's uncommon for assistant coaches to make over a million dollars, but there are some exceptions. The highest-paid assistant coach to date is Jason Kidd of the Los Angeles Lakers.
In 2019, Kidd signed a four-year $6.5 million contract, meaning that he earns an impressive $1,625,000 per year. Outside of him, other assistant coaches pull in a decent living, just not quite as much as head coaches.
Average NBA Coach Salary
The average salary for a coach in the NBA varies greatly depending on whether you're a head coach or an assistant coach. Head coaches earn an average of $3 million per year, while assistant coaches probably earn closer to $300,000 per year.
Most head coaches make anywhere from $2 million per year to $4 million per year, but the ceiling goes much higher than that. As more and more high-profile coaches like Steve Nash and Doc Rivers sign new contracts, the annual earnings keep going up.
The same could be said for NBA assistants as well. With every new head coaching hire, former head coaches may become assistant coaches. Like Jason Kidd, these types of coaches with head coaching experience will typically make more than other assistants.
It's unknown what the exact average salary of NBA assistants is, but they usually make between $100,000 and $1 million. The ceiling for assistant coaches is lower than that of head coaches, but both positions are well compensated for their respective duties.
Top 5 Highest Paid NBA Coaches
The top tier of NBA coaches makes an impressive annual salary, and for good reason. Typically, the top coaches will coach the top teams which means that they'll make the most money. It's all economics in the end. Here's the list of the top five coaches and their current annual salaries.
1. Greg Popovich, $11 Million
Popovich or "Pops" has been coaching the San Antonio Spurs for over 25 years and has won five NBA championships during that time. He's also the team president and has earned every penny of his money. His three-year contract is set to expire at the end of the 2023 season, and it's unclear if he plans to retire or resign.
2. Steve Nash, $9.2 Million
Nash is probably the biggest surprise on this list, as he is a first-time head coach with no previous coaching experience. Despite being one of the best point guards in NBA history, at least a few years of experience is usually required for record-setting contracts for coaches.
He's the head coach of the Brooklyn Nets and was hired as much for his ability to handle superstars as he was for his coaching ability. With players like Kevin Durant, James Harden, and Kyrie Irving on the roster, Nash is in charge of keeping everyone happy while trying to win a championship.
3. Doc Rivers, $8 Million
Rivers is the head coach of the Philadelphia 76ers and signed a five-year deal before the 2020-21 season, worth $40 million. Rivers is the 11th winningest coach in NBA history, and despite having only one championship to his name, has been one of the most coveted coaches for the past several decades. Rivers signed with the 76rs in the fall of 2020.
4. Steve Kerr, $8 Million
Kerr is one of the most popular coaches in the NBA and for good reason. He's won three championships as the head coach of the Golden State Warriors, and he won an additional five as a member of the Chicago Bulls in his playing days. There's no debate that Kerr is a winner and he's being rewarded for it.
While his reported salary is worth $5 million per year, with incentives and other bonuses, it puts him closer to $8 million.
5. Nick Nurse, $8 Million
Nurse is perhaps the biggest surprise on this list. He was hired as a head coach with no previous head coaching or playing experience, but you would never know it from the way his teams have performed.
When he took over the Toronto Raptors, he immediately won a championship and has kept the team consistently competitive, despite coaching a small-market team.
How Much Do NCAA Basketball Coaches Make?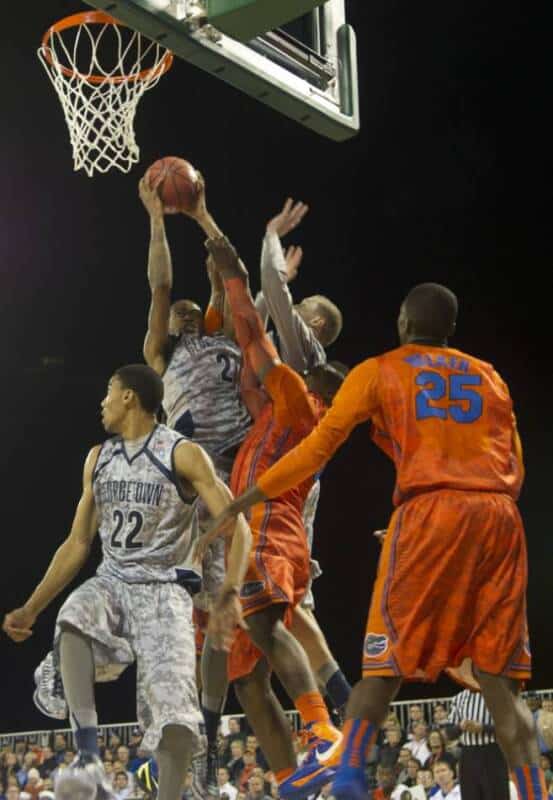 When it comes to NCAA basketball coaches, there is a huge disparity in what everyone gets paid. The top earner in the sport is Mike Krzyzewski of the Duke Blue Devils and he rakes in a shade under $9 million per year. On the other end of the spectrum, Johnny Jones of Texas Southern is on the lower side of NCAA coaches, getting $250,000 per year.
Why the big disparity in pay?
The NCAA differs in the NBA in several ways which has an impact on what coaches get paid. College schools can only pay their coaches according to what they earn in revenue through their respective sports teams. Smaller colleges simply don't make as much money as major schools like Duke and Ohio State.
The amount of money that Duke's basketball team produces isn't comparable to what Texas Southern produces. Johnny Jones isn't a bad coach by any means, he just coaches for a school that doesn't make as much money as Coach K.
Experience and a winning tradition are probably the biggest things that impact who gets to coach at bigger colleges. Take Ohio State coach Chris Holtmann for example. His first college head coaching job was with Gardner-Webb. It's unknown what his salary was, but it was in the vicinity of six figures.
From there, he moved up the ladder to Butler University and was making around $1.2 million as their head coach. In 2017, Holtmann made the jump to Ohio State University, one of the premier sports schools in the world.
His current salary with the Buckeyes is just over $7 million per year. There are numerous examples of guys like Holtmann who prove themselves at smaller schools, and eventually, make big bucks at bigger colleges.
Some of the other highest-paid coaches in the NCAA are John Calipari at the University of Kentucky who makes $8 million per year, Bill Self at Kansas University who makes $5 million per year, and Tom Izzo at Michigan State University who rounds out the top 5 at $4.3 million per year.
It's unknown what the average pay of NCAA coaches is, but most make less than $1 million per year.
What Determines How Much a Coach Gets Paid?
Determining the pay of a basketball coach is simple economics. It's the same as deciding what to pay any other employee, just on a larger pay scale. A coach is only worth what he or she brings to their respective teams, universities, and corporations. If you want to get paid the big bucks as a basketball coach, here's what it takes.
Start small and work your way up.
The top-paid coaches are the ones who worked their way up the ladder, so to speak. The case of Chris Holtmann is not a unique one by any means. Most coaches start at smaller schools as assistants and eventually become the head coach at that school or one of a similar size.
From there, they work their way to a bigger school, then a bigger school, and so on. The only coaches who have a shot at getting immediately hired at big-name schools or in the NBA are those with playing experience.
Prove that you can win and produce income for your school or team.
You can only get paid if your employer has big bucks to pay you with. Big college teams and big-market NBA teams like Los Angeles and New York can afford to pay top dollar because they have the most money. They have the most money because they win or otherwise draw people in to watch their games.
Make a name for yourself.
Each of the highest-paid coaches in the NBA and NCAA are household names. Once you've proven that you can win as a coach or a player, you'll become increasingly popular and the opportunities are endless.
How Much Do WNBA Coaches Make?
Unfortunately, the salaries of WNBA coaches aren't public knowledge so we can only speculate as to what they make. We can, however, look at what NCAA women's basketball coaches make, which is improving, but still nowhere near what their male counterparts make.
While the three highest-paid NCAA men's coaches make between $7 and $9 million, the three highest-paid women's NCAA coaches make between $1 and $3 million. Here are the top three women's NCAA basketball head coach earners:
Geno Auriemma, University of Connecticut, $2.4 million per year
Tara Vanderveer, Stanford University, $2.27 million per year
Dawn Staley, University of South Carolina, $1.7 million per year
Based on what women's college coaches get paid, one hopes that WNBA coaches make similar amounts, but this is doubtful. The highest-paid WNBA players only make around $221,000 per year and the average wage of WNBA players is about $120,000 per year.
Compare this with the ratio of what NBA coaches get paid versus NBA players, and the outcome is bleak. While it might not be an exact science, it's presumable that WNBA coaches make somewhere in the high five figures to the low six figures.
How Much Do High School Basketball Coaches Make?
There's a huge fluctuation in the amount that high school basketball coaches make. Keep in mind that most coaches at this level usually teach as well.
The overall average salary of a high school basketball coach, according to ZipRecruiter, is between $31,000 and $45,000, with the top earners making $70,000+ annually.
In most cases, these figures represent a teacher's salary who also happens to be coaching. Most of the time, unless you're at a high school that takes basketball very seriously, coaches only receive a $500-$3,000 stipend for coaching.
Related Articles