The shooting guard position is one of the main positions in the game of basketball. Understanding both the basics and the details of the position is key to the success of any team.
So, what is a shooting guard in basketball?
A shooting guard is one of the five standard positions on a basketball team. The shooting guard is mainly responsible for outside shooting and is usually relied upon as a primary scoring option. Players playing the position are also key rebounders and defenders, as well as secondary ball-handlers.
The shooting guard is a vital part of offensive game plans, given that offensive plays are often set up to get the ball to the best shooter on the team in space. As such, understanding both the specialties and the limitations of the position is important in determining the fit of shooting guards in games.
Don't worry – by the end of this article, you'll be an expert on the shooting guard position and how it impacts the game of basketball.
What Is a Shooting Guard in Basketball?
A shooting guard is one of the five main positions found in a traditional basketball alignment. It's one of the two guard positions, along with the point guard. The position is also known as the 'two' or 'two-guard', as that is the number given to the position when numbering the five standard positions on the court.
The shooting guard is primarily responsible for shooting and scoring but has several other key responsibilities.
Shooting Guard Roles and Responsibilities
Shooting guards have several primary responsibilities and several secondary responsibilities on the court.
Offensively, shooting guards have the primary responsibility of being a shooter. Especially from three-point range, shooting guards are expected to provide a spark for the team with their hot shooting. However, a good player at the position should be able to score from several areas on the court, including in the paint and near the rim.
This isn't the only responsibility of a shooting guard, however. They are also typically expected to handle the ball, although to a secondary degree. The point guard typically handles the ball more than any other offensive position, but they will defer to the shooting guard in some situations. When this happens, a shooting guard needs to be able to direct the offense, handle the ball, and pass it off to the appropriate player.
Defensively, shooting guards can be responsible for several assignments. Players are expected to play man-to-man matchups against other shooting guards, as well as occasional spot duty against point guards and small forwards.
Shooting guards should also be active in disrupting the passing lanes, given that they are typically not guarding the most ball-dominant player on the offense and are actively trying to prevent the ball from getting to the other team's best shooter.
Shooting guards are also expected to be effective rebounders. Since shooting guards are often bigger than point guards, they are the best option to collect rebounds that spring toward the outside of the perimeter. Upon getting a rebound, the player should either look to get the ball to either the point guard via an outlet pass or take the ball up the court themselves.
What Should a Shooting Guard Be Good At?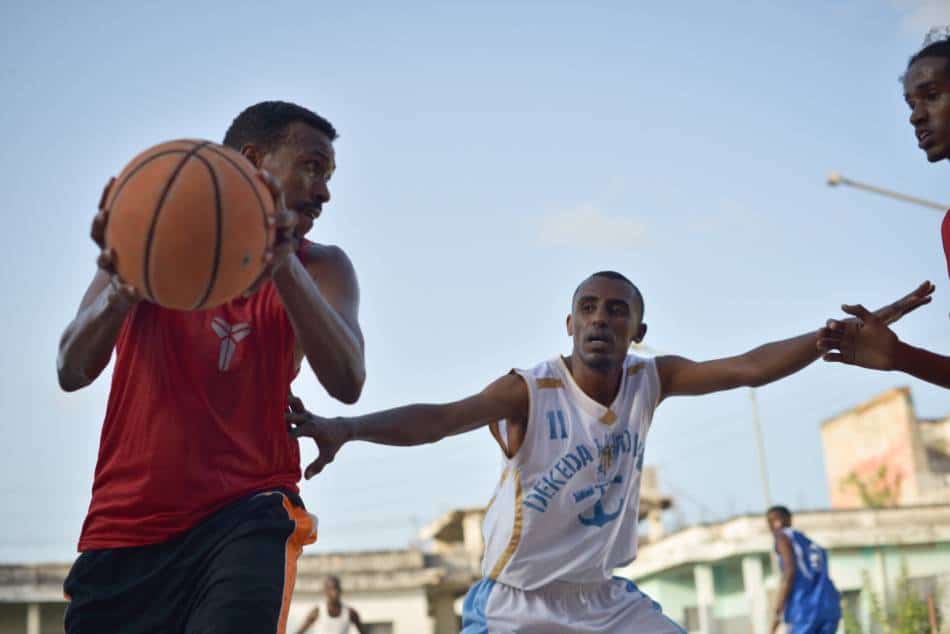 As the name implies, shooting guards should be good at shooting. In particular, the shooting guard is typically a team's best three-point shooter, both as a volume shooter and in terms of efficiency.
A shooting guard should also be able to score from other areas on the court as well, including as a finisher at the rim. They are also expected to be quality free-throw shooters, especially important late in games.
Shooting guards should also be savvy defenders who understand positioning and have the ability to disrupt the offensive scheme. By knocking down passes, players not only limit the scoring of an opposing team but can also create opportunities for their own team to score in transition.
Players at this position should transfer this defensive knowledge to collect long rebounds that come out to the perimeter. By using their length and athleticism to reach these rebounds, shooting guards can contribute to their team defensively while kick-starting their offensive efforts.
Shooting guards do have some typical limitations – but a good shooting guard can be aware of these weaknesses and work to improve them.
In particular, shooting guards are typically in a bad position if they are forced to switch onto a larger player like a power forward on defense. To counter this, players should be aware to avoid getting caught in these types of matchups.
However, if they do get caught against a larger player, shooting guards should work to disrupt the possession by trying to target the ball. This will ideally either force a steal or force the opponent to pass the ball away.
Another limitation is sometimes the playmaking ability of shooting guards. With their offensive ability focused around shooting, sometimes shooting guards can be criticized for their lack of court vision and passing.
To counter this, players should work to understand their whole offensive scheme as well as their place in it. Then, they can accurately gauge when it is appropriate to shoot the ball and when they are better off passing to a teammate.
How Do You Play Shooting Guard?
While some shooting guards carry the ball up the court, the majority of shooting guards begin half-court offensive possessions positioned along the three-point line, either to the left or the right of the top of the arc. In this spot, shooting guards are able to be in a position to quickly catch and shoot if they receive a pass from another player.
However, not every possession will result in a catch and a three-point attempt. As a secondary role, shooting guards should be able to handle the ball with the ability to protect and dribble the ball against defenders.
This is typically the role of the point guard, but if they are being double-teamed or have a difficult matchup, the shooting guard will often take over, directing traffic and distributing the ball to the other players.
Defensively, shooting guards typically don't guard ball-dominant players like point guards. As a result, they're able to keep their eyes up and focus on the action going on around them. Shooting guards should keep an eye on their matchup defensively but should also work to disrupt the other on-court activity. This allows players at the position to impact the game through steals, blocks, and deflections.
Trademarks of a Good Shooting Guard?
Physically, good shooting guards are typically slightly bigger than the average point guard. This gives them a height advantage when rising up to shoot, as well as allowing shooting guards to be somewhat physical on the inside, and in driving to the basket.
With this bigger size, many shooting guards are stout perimeter defenders who can provide a physical presence against smaller matchups on the outside. As they would also have quick feet and good athleticism, a good shooting guard is able to stay in front of opposing players when they try to drive to the hoop.
Additionally, they use their larger size to dominate point guards and stick with small forwards, walling off their approach with a solid defense to frustrate the ball handler and force them to kick the ball elsewhere.
In the NBA, a great example of this type of player is Jimmy Butler. While Butler isn't a true shooting guard, he does sometimes play the position. When he does, he is one of the game's most difficult defensive assignments. At 6'7", he is even bigger than most NBA shooting guards and uses his quickness, size, and tenacious mentality to limit the impact of any offensive matchup.
Shooting guards also need to have the confidence to keep shooting, even when shots aren't falling. As anybody who has ever shot a basketball knows, sometimes the ball just doesn't go in the hoop, no matter what you do. As the typically best sharpshooter on the court for a team, the shooting guard needs to be able to trust in their own abilities to keep firing, even if the misses are piling up.
In addition, shooting guards need to be able to create opportunities for themselves along the perimeter. While they need to be ready for a catch-and-shoot three, these shots are hard to get, especially against a quality defensive scheme. As a result, the shooting guard needs to be able to utilize dribble moves and other ball-handling skills to create space for long-range shots.
James Harden is a perfect example of both of these skills in today's NBA. Harden has gained special recognition for his ability to score in isolation situations, especially from deep.
Using his size, athleticism, and quick release, Harden uses a mix of step-backs, jump steps, and fadeaway shots to create space against defenders and let if fly. He's also known as a confident shooter, who won't let a string of missed shots dissuade him from taking another shot.
Best Shooting Guard of All-Time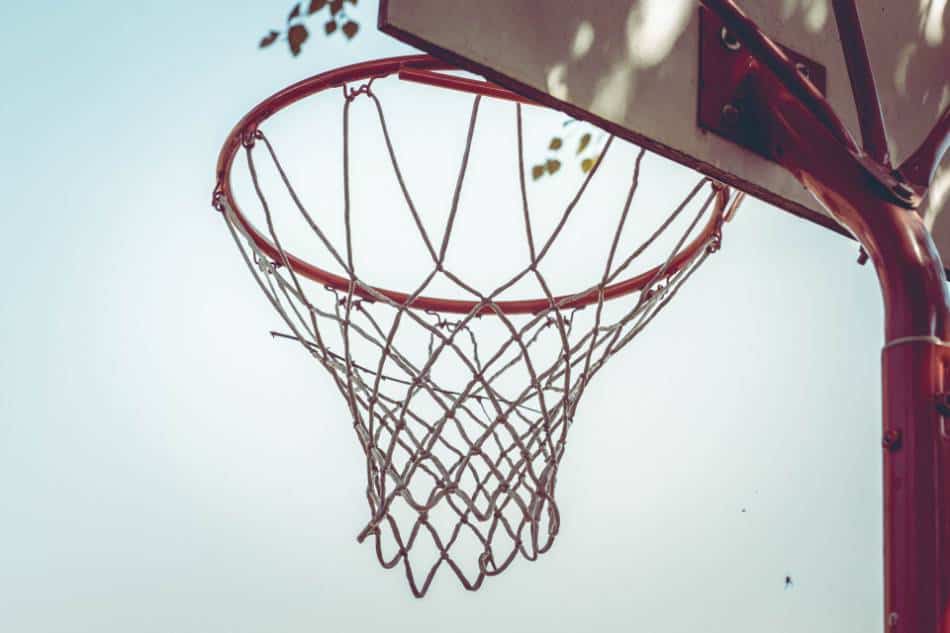 Who is the best shooting guard of all time? The answer is pretty clear.
Michael Jordan is considered by many to be not only the greatest shooting guard in the history of basketball but also the greatest player in basketball history. Don't believe it? Don't worry, there's evidence to back it up.
Jordan won six titles during his tenure with the Chicago Bulls and was named the NBA Finals MVP each time. Additionally, he was named the NBA MVP five separate times and was named to the NBA All-Star team a whopping 14 times.
He has made some of the most recognizable plays in NBA history and is often credited with changing how the game is played as well as being an idol for many young basketball players.
It's not just accolades that make Jordan the greatest player in the history of the league. Jordan mastered and excelled at the many demands of the shooting guard position, allowing his teams to play their roles in supporting him. In turn, this led to great success for the Bulls throughout the 1990s.
First off – Jordan is perhaps the greatest scorer in the history of basketball, as he averaged an NBA record 30.1 points per game over the course of his career. Remember, this is the primary responsibility of the shooting guard.
Over his career, Jordan grew into a quality three-point shooter, especially considering the era of basketball he played in. He shot a respectable 32.7% from beyond the arc in his career, but during the championship years of the Bulls dynasty, he was especially effective, averaging over 40% from three in the 1995-1996 season.
However, Jordan's true skill as a scorer was exemplified in his ability to score off the dribble and to create for himself. With a deadly quick first step and the physicality to go downhill quickly, Jordan was able to create space at multiple levels of the floor.
In particular, he was known for his effectiveness in the midrange game. Many of Jordan's most iconic shots were pull-up midrange shots where he used his speed and ball-handling to get to a spot on the floor, come to a sudden stop and rise up to hit an open shot.
Jordan also showed incredible creativity as a finisher at the rim. Known as a powerful dunker as well as for his acrobatics in tight, Jordan was able to make his offensive game work at all three levels of the offensive game. Not only that, but he was also a quality playmaker, able to distribute the ball to teammates as he racked up a solid career average of 5.3 assists per game.
On defense, Jordan was equally impressive and was a perfect fit in the expectations for a shooting guard. He had the ideal height for the position at 6'6" and was able to use both his height and wingspan to disrupt offensive possessions. Jordan led the NBA in steals in three different seasons during his career and could also be relied upon to provide some blocks.
Finally, Jordan was an effective rebounder, again using both his size and his basketball IQ to be in great positions to collect missed shots. Shooting guards, as a team's primary perimeter rebounder, need to have this ability – and Jordan did it to the tune of an excellent career average of 6.2 rebounds per game.
Overall, Michael Jordan was not only a clutch player and high-flying superstar – he is the template for how the shooting guard position should be played and the best shooting guard in the history of the game.
Shooting Guard vs Point Guard
You may wonder – what is the difference between the two main guard positions in basketball? The shooting guard position and the point guard position are similar, but there are some key differences.
Point guards are the captain of the offense. They typically bring the ball up the court and set up plays and are counted on to execute a team's game plan. They are also expected to be vocal and assertive in directing the rest of the team's players.
In terms of skill, point guards are expected to be the primary playmaker, distributing the ball to the other players on the offensive side of the ball. However, point guards are also expected to be good scorers throughout the court, especially as inside finishers on fast breaks. They are typically a team's fastest player.
Point guards and shooting guards are similar because they are both relied upon for outside shooting, as well as some degree of ball handling. They are a team's two primary players on the perimeter and should have a strong partnership in order for a team to succeed.
Shooting Guard and Point Guard Differences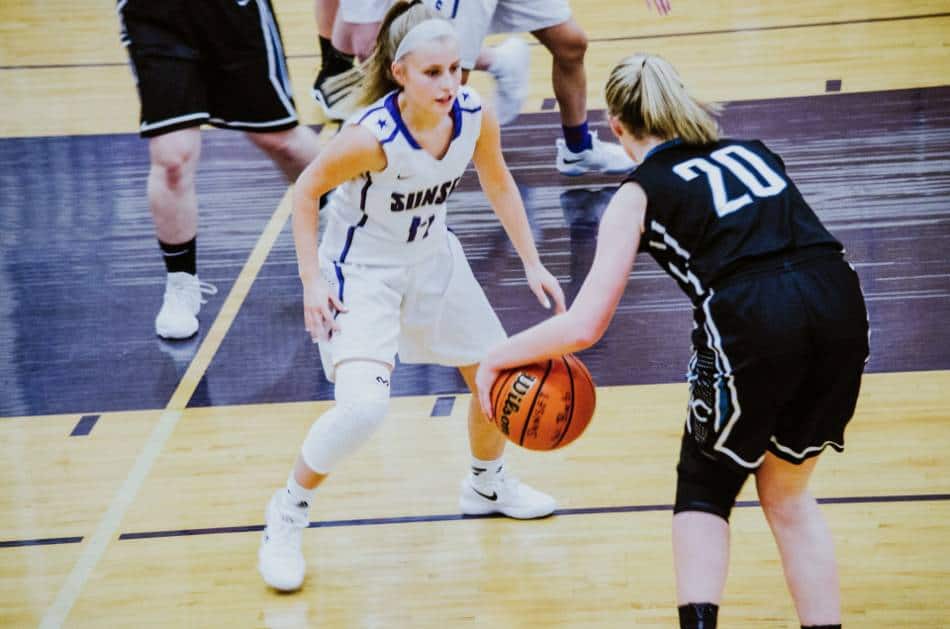 For one, shooting guards are typically larger. Additionally, shooting guards are responsible for more consistent outside shooting, in part due to the added length. In contrast to point guards, they lack the responsibility of directing the offense and then can focus more on their scoring duties.
However, the primary difference between the two positions comes on the defensive side of the ball. Many point guards are secondary defenders, focusing mainly on their matchup alone. Meanwhile, shooting guards need to be a larger contributor to defense in terms of deflections, steals, and rebounds.
The two positions must work in synchronization in order for a team to function at its peak on both sides of the ball, so having compatible players is very important. However, sometimes the roles of a point guard and a shooting guard can mesh into one player – keep reading to learn more about this phenomenon.
Can Shooting Guards Play Other Positions?
Shooting guards can play other positions, but there are two relatively common position combinations that are seen with shooting guards.
First, there is the combo guard position, which combines the roles of the point guard and the shooting guard. Combo guards are typically a player with size in between the typical standards of the two positions and have both exceptional ball-handling ability and shooting abilities.
Their offensive skills combine the roles of the two players, and the team often tries to get the ball in their hands on offense as much as possible. Combo guards have been growing in popularity in the NBA in recent history. Notable examples of combo guards include Allen Iverson, Dwyane Wade, and Jrue Holiday.
The swingman position is a combination of the shooting guard and small forward positions. Swing men are typically larger than the average shooting guard and can match up with bigger players at both positions defensively. Swingmen can also use their larger frames to be effective rebounders, to shoot over the top from the outside, and to be improved playmakers over a typical shooting guard.
Swingmen are increasing in both value and numbers in the NBA as teams look to add athleticism and size. Past star swingmen include Kobe Bryant and Tracy McGrady.
Related Posts