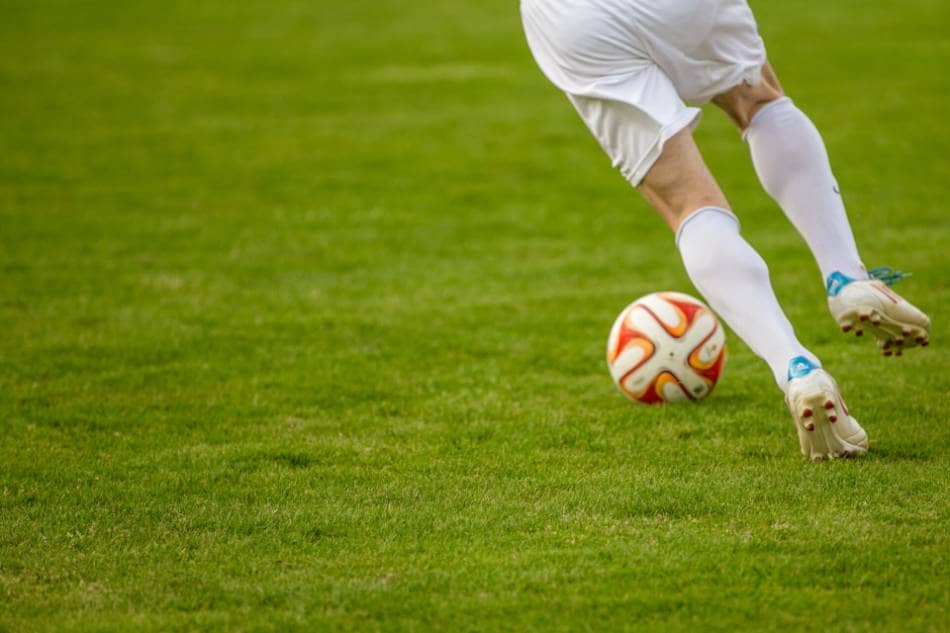 It's true that soccer has evolved but one of the rules that have been in place since the conception of modern soccer is the number of players on a soccer team. Keep in mind that we are referring to modern soccer, and not early versions of soccer that can be found in Italy and England.
So, how many players are on a soccer team?
Soccer teams usually have 10-30 players depending on the league and competition. Youth soccer teams will typically be at the bottom of this range, while older teams are more likely to be near the top. A typical soccer game has 11 players on the field for each team, with one being the goalkeeper.
Throughout this article, we'll dive deeper into the number of soccer players on the pitch, roster rules, substitutions, and we'll answer some FAQs that you may be wondering about!
Soccer Roster Rules
Talking about roster spots is when things get a little more complicated because each league (The English Premier League (EPL), Italian Serie A, Major League Soccer (MLS), etc.) and competition (The Champions League (UCL), domestic games, domestic cups, The World Cup, etc.) can have their own rules in regards to the number of players on the roster and eligibility.
Since there are so many different leagues and competitions with different variations we'll analyze MLS, the EPL and the UCL rosters. There have also been times where these rules have changed depending on the circumstances.
These rules include but are not limited to: the number of foreign players and senior players required on each team, salary cap budget, injury roster and transfer window regulations.
Major League Soccer (MLS)
According to the MLS rules and regulations "A Major League Soccer club's active roster is comprised of up to 30 players." This means that all 30 of these selected players are eligible on match day whether it's the regular or post-season.
Of these 30 players, roster slots 1-20 are filled by senior players and are referred to as the "Senior Roster." They are not required to fill roster slots 19 and 20, but a Salary Budget Charge will be owed by the club for each unfilled Senior Roster slot below 18.
The rest of the 10 players are referred to as the Supplemental Roster and include Senior Minimum Salary Players, Reserve Minimum Salary Players and Homegrown Players.
These roster slots were put in place to decrease the possibility of bigger clubs creating a monopoly over the league by encouraging the use of national players and simply make sure every club has the resources to pay their players.
Additionally, the transfer window is always extremely important when talking about soccer rosters, and it is simply a designated time in the MLS where clubs can buy, sell and sign new players from different clubs and leagues to make up for injuries or tactical team shifts.
In the MLS the Primary Transfer Window for the 2021 season is March 10th-June 1st, and the Secondary Transfer Window is July 7th-August 5th.
Click on this link from the MLS for a more detailed and exact explanation of the MLS roster rules.
English Premier League (EPL)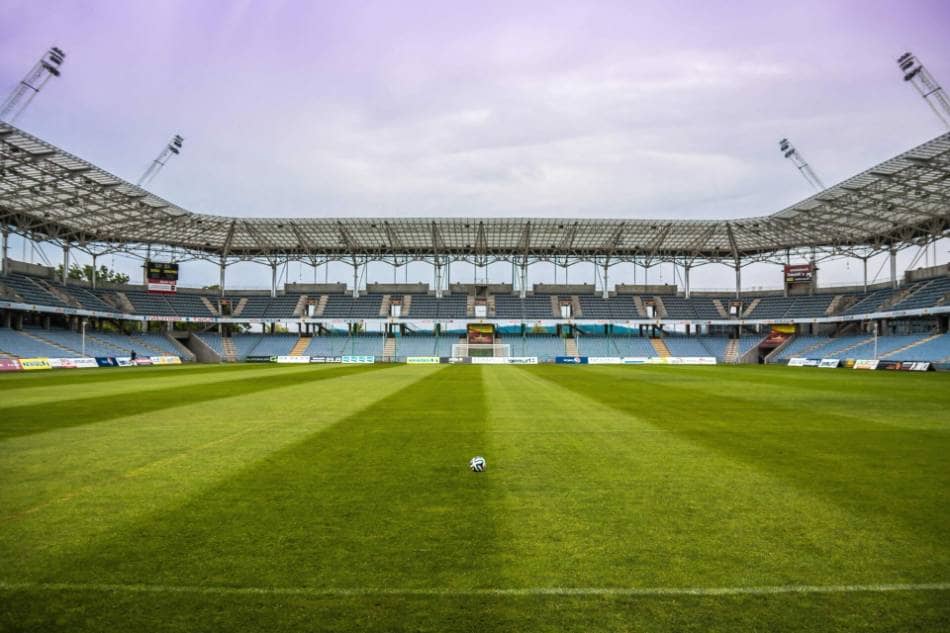 The EPL is widely regarded as the most competitive league in the world where it's not unusual for a bottom-of-the-table team to beat one of the top EPL teams.
Because of this, the EPL is widely attractive to the best players around the world where they can try their hand competing against the best.
Each club in the EPL has 25 players eligible on match day, and similar to the MLS they must have a minimum of eight Home Grown Players who have come through each club's respective youth academies.
According to the EPL, a Home Grown Player means "…a player who, irrespective of nationality or age, has been registered with any club affiliated to The Football Association or the Football Association of Wales for a period, continuous or not, of three entire seasons, or 36 months, before his 21st birthday (or the end of the season during which he turns 21)."
This does not mean the player must be English, but they had to play for their club for at least three years before their 21st birthday. In turn, this means that each squad can have no more than 17 players who are not "Home Grown Players."
There has been more of an emphasis on developing younger Home Grown Players in the EPL in hopes to discover and nurture these younger players so they're not lost in the wash of the influx of other highly talented foreign players in the EPL.
It is also important to note that clubs are eligible to have more than 25 players on their squad if the extra players are Home Grown Players.
Champions League (UCL)
The next league we'll explore is the Champions League or the UCL. This competition gets even more tricky because it is a conglomerate of clubs from different countries who are competing to be the best in Europe. The format and some of the rules are different than any other club competition in Europe, and it can be difficult to follow.
So to start we will explain the UCL in a bit more detail.
The UCL is considered the highest level of club soccer in the world. It's a tournament that consists of the clubs that perform the best in their domestic leagues, and for most leagues, it is the top 2-4 teams depending on the league. Teams can also qualify through the Europa League and play-ins.
Let's take a look at the standings from the EPL in 2019/2020.
The top 4 teams in the EPL in 2019/2020 were:
Liverpool
Manchester City
Manchester United
Chelsea
All of these teams qualified for the 2020/2021 Champions League because of their performance from 2019/2020, and this is the same in the other top domestic leagues around Europe. The competition starts with group play where the clubs are placed into groups of 4 and play a round-robin format over a couple of months.
The top 2 teams from each group advance to the knockout stage of the last 16 clubs. Clubs are again randomly drawn to play each other in a 2 leg game where the winner is determined by an aggregate score from both games with away goals weighing more. So if the score is tied at the end of both games then the team who scored the more away goals wins.
In regards to the UCL roster regulations, it is similar to other leagues. UCL laws state that each club is responsible for submitting an A list of players and a B list of players. The A list consists of 25 players with a minimum of eight Home Grown Players and two goalkeepers.
The B list was put into place for younger players in case a club suffers a mass of injuries, and to get their younger players more experience.
"A player may be registered on list B if he is born on or after 1 January 1999 and has been eligible to play for the club concerned for any uninterrupted period of two years since his 15th birthday by the time he is registered with UEFA," as stated in the UCL regulations.
There are a few differences to make up for the fact that the competition spans almost the entire season, which allows clubs to make big personnel changes during the transfer window.
There's a rule that can be found on the Regulations of the UEFA Champions League rulebook that states a player is eligible to play for multiple clubs in the Champions League with certain stipulations. This was made to acknowledge that clubs are constantly moving, selling and buying players throughout the season.
In addition, for the qualifying phase and the play-offs, clubs are permitted to add a maximum of two new players to list A as long as they maintain their eight Home Grown Players.
Clubs who advance to the round of 16 and subsequent knockout rounds are then permitted to add three players from the A list for the rest of the competition as long as they continue to follow squad rules.
How Many Players Are on the Field in Soccer?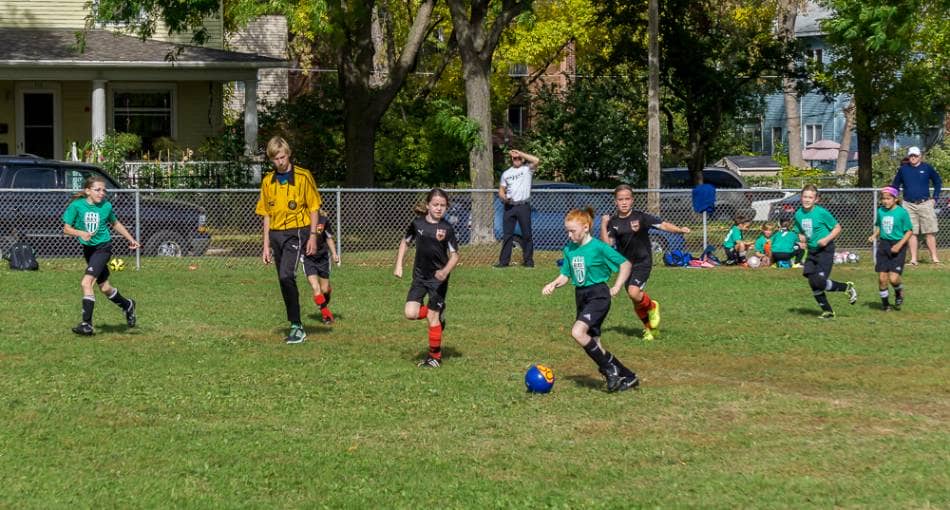 Each team fields 11 players at a time, which includes one designated goalkeeper. A team must forfeit if it cannot field seven or more players for a match, but this is rarely seen in the semi-professional and professional leagues because of the number of players they have at their disposal.
Additionally, these 11 players are designated for specific roles during matches. There are defenders, midfielders, wingers, attackers, and of course the goalkeeper.
With this approach in mind, managers use their players tactically to best fit the style of play that they want to see from the team. There are many different formations like a 4-4-2 (four defenders, four midfielders, two attackers), 4-3-3 (four defenders, three midfielders, three attackers) or my personal favorite, the 3-5-2 (three defenders, five midfielders, two attackers).
These positions also have nuances and specific team instructions from the manager.
Some midfielders play a more defensive role where they stay back and help the defenders more. Another example would be a fullback (wide defender) who is used to make unexpected attacking runs down the sideline, while his midfielders or other defenders cover his defending area.
How Many Players Are on a Professional Soccer Team?
After analyzing a few different leagues, 25 is a common number for the number of players on a professional soccer team that you could see in different leagues around the world.
How Many Players Are on a College Soccer Team?
Now that we have talked about European soccer squad rules, let's take a look at some American college regulations.
While the actual soccer rules are almost identical in America, there are some differences in squad rules especially for the college level because they are considered amateurs.
This is one of the biggest differences between America's developmental leagues versus Europe's. In America, and this is found in all American sports, almost all players are expected to go to college where they can develop their skills (while not being paid) and then subsequently enter a draft of some sort where professional teams can sign them.
In Europe, professional clubs have youth academies where these clubs can actually sign young kids with permission from their families. These players/families can also receive funding for living expenses until they are old enough to sign their own contracts.
A good comparison for this model is like a trade school. These young kids who go through professional club academies are groomed and taught exactly what their club wants so they can progress and eventually make money for themselves.
Sports, and soccer in particular, in Europe are viewed more like a job. It's a way kids can take their talent and hard work and make a living from something they truly want to do.
In contrast, American universities give scholarships to attract the best players in the country, but soccer is severely underfunded in the U.S. because it has to compete for money against football, basketball and baseball among others.
According to Scholarship Stats, the average roster size of a college athletic team is 29 players, but only averages a maximum of 9.9 scholarships.
"This means the average award covers only about ⅓ of a typical athlete's annual costs–and this assumes the sport is fully funded at the sponsoring school."
American universities have funding rules that require a certain number of scholarships for each sport to be given out and they must keep an even number of women's and men's scholarships.
Since the dominant male sports in college are football, basketball and baseball, soccer is usually not on the top of the list for funding and scholarship money. This is one of the difficulties that college athletes face who don't compete in the most popular or lucrative sports.
Because of this, we're seeing an increase in young American soccer players taking their talents overseas where they can fully integrate into a squad, play at a professional level from a younger age, really focus on their training and be surrounded by people who push them and want to see them do better.
In 2021, there were two Americans who played in the Champions League semifinals – Christian Pulisic for Chelsea and Zack Steffen for Manchester City.
Other Americans taking the European soccer world by storm include Gio Reyna for Borussia Dortmund, Weston McKennie for Juventus, and Sergino Dest for Barcelona.
How Many Players Are on a High School Soccer Team?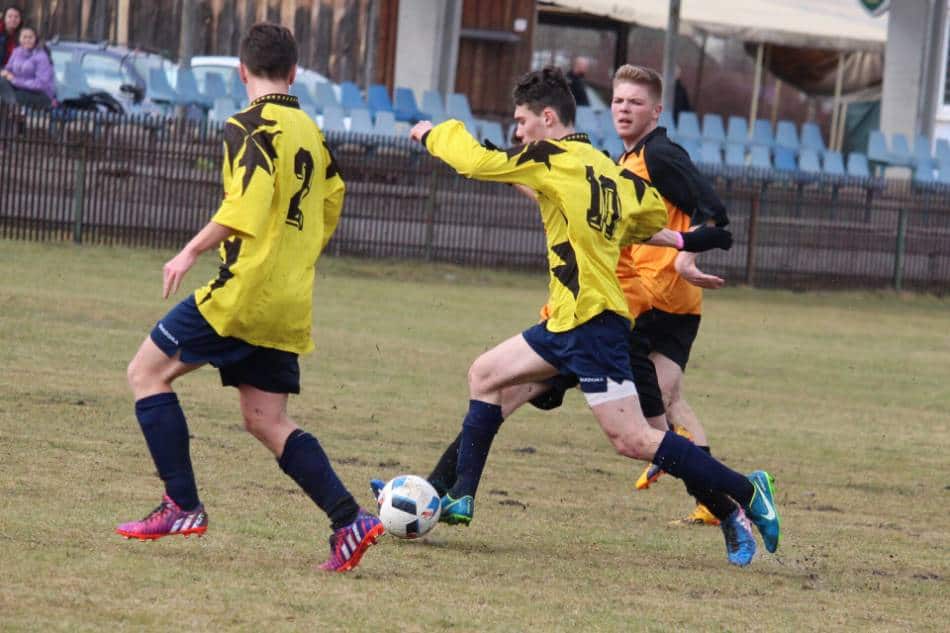 High school soccer teams usually roster 18-25 players, while fielding 11 players.
Of course, this can be different depending on where you are. Some high schools may not even have 15 kids who go out for the soccer team.
One of the major rule differences is that high school teams play two 40 minute halves or four 20 minute quarters as opposed to the two 45 minute halves in higher levels.
How Many Players Are on a Youth Soccer Team?
Youth soccer is a different world because of the wide gap of ability that is considered at the "youth" level. To balance this out there are a few different formats that the youth level uses.
At the U6 level, games are played 3-on-3, while U16 games are played 11-on-11. At the youth level, the main goals for the coaches, parents and players should be to have fun and progress your skills.
This is not the time to worry about winning championships and gaining millions of dollars. The youth level is all about progressing your skills and enjoying the most popular sport in the world.
Do Soccer Players Play the Whole Game?
One of the main reasons soccer is so popular throughout the world is because of its fast-paced and high-intensity nature. It is played in two 45 minute halves with a continuous clock except during halftime.
Because of this continuous gameplay, most players are expected to play the whole game where it's common for players to run up to 10 miles a game.
However, in a standard professional soccer game, teams are allowed to make substitutions during the game. These substitutions can be used for tactical shifts, injuries or simply to field a fresh pair of leagues.
How Many Substitutions Are Allowed in Soccer?
A standard professional regular season or cup soccer match allows for three substitutions per game for each team. In lower youth and high school levels, substitutions are generally unlimited.
There are certain instances when leagues have allowed for more than three substitutions, but it'll be explicitly stated by league officials.
An example of this would be in the 2020-21 season during the Covid-19 pandemic.
To make up for teams missing a plethora of players from contact tracing, positive tests and normal injuries, most leagues increased the number of substitutions to five per game.
But this only lasted a few months until teams became more comfortable with travel safety, lifestyle changes and the pandemic as a whole.
Soccer Substitution Rules
Now that we've gone over the number of substitutions per game, let's dive deeper into the soccer substitution rules.
There are a few specifically outlined substitutions rules that are as follows:
Three substitutions per game
Substitutions are allowed during any stoppage of play
The player being subbed off must exit before the replacement comes on
The substitute enters the game at midfield
The substitute must wait for the official's signal
A player cannot return to the game after he has been subbed out
With only three substitutions at their disposal, managers must use their players wisely. Momentum is a huge part of soccer, and one substitution can be the spark that the team needs.
FAQs
Do Soccer Players Fake Injuries?
This is a tricky question that could be argued by fans, soccer players and coaches around the world. Some players would tell you they never fake injuries, but sometimes it seems way too plausible.
With that being said, there is an incentive for players to be a little more dramatic when someone grazes their toe, and it doesn't hurt to take a little while longer getting up when you have the lead in the second half.
Do Soccer Players Wear Shin Guards?
Yes, soccer players do wear shin guards. However, in the last decade or so there has been a trend where players only wear the bare minimum material needed for their shin guards and boots. One reason for this is for maximum feel and ball control, but others argue that the game has gone soft where shin guards are not even necessary.
Do Soccer Players Shave Their Legs? While it is hard to generalize with such a wide range of people, it's common for soccer players to shave their legs. This helps with injury treatment, removal of daily tape and bandages, and it is said to be more comfortable when wearing long socks and shin guards.
Related Articles