I was looking back at my baseball playing days and started to wonder…could I have benefited from playing travel ball? I began to weigh the pros and cons and the picture started to become clearer.
So what are the pros and cons of playing travel ball?
The pros of playing travel ball are: you'll become a better player, get to spend more time with your family, forge life-long friendships and get to live a healthy lifestyle. The cons of travel ball are: it's expensive, time-consuming and leads to burnout.
Everyone has their own set of circumstances, so the potential benefits and consequences of playing travel ball need to be compared on a case-by-case basis. We invite you to read on to learn if travel ball is for you or your child.
The Pros of Travel Baseball
Maximize Potential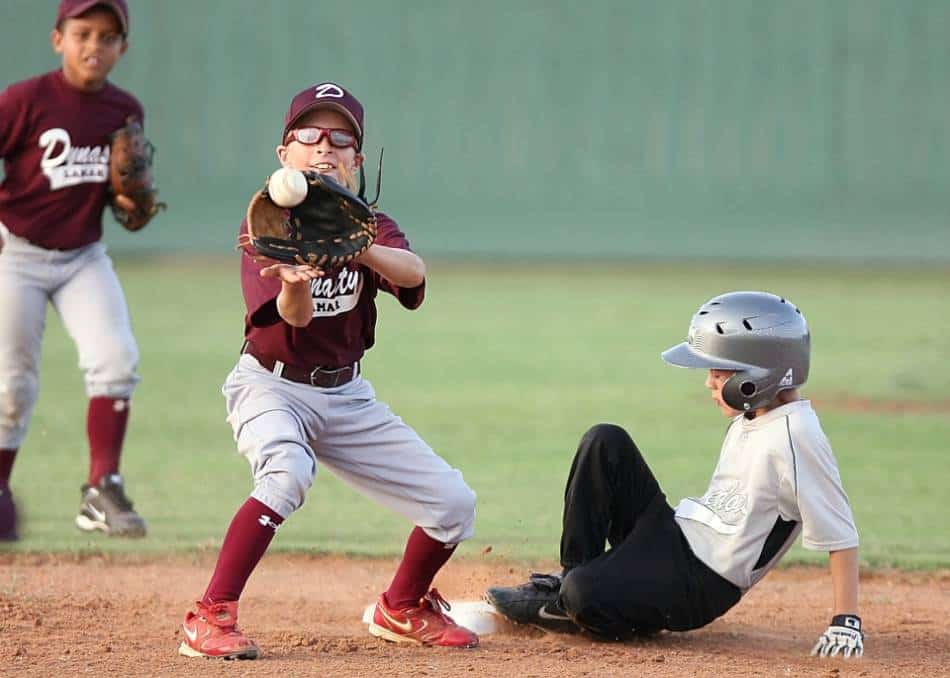 Your child will become a better player if he plays year-round through travel ball. There are many travel teams that play while the recreational leagues are in season, but there are also travel teams that play following rec league seasons.
Kids are more likely to become better from playing in travel leagues than recreational leagues due to the increased skill of coaches.
The coaching staffs of travel teams tend to have a larger pool of knowledge to draw from compared to their recreational counterparts. As far as coaching goes, you get what you pay for.
Like the coaches, the players on travel teams are going to be better on average than rec league players. This allows your child to play with and against the best players out there.
The high level of competition will force your child to leave their comfort zone and give it their all if they want to keep a spot on the team. This is an important factor in improving, as you rarely get better by playing against those that you outclass.
Quality Family Time
Hopefully, your family gets along because if you go the travel ball route you'll spend a lot of time together in close proximity. I'm talking hours and hours together in the car, traveling from tournament to tournament.
Many parents could see this as a way of creating more family time together and an opportunity to get their kids away from their video games.
The family bonding doesn't end in the car. You're going to have plenty of time with your kids at the tournaments. It's not uncommon to play 3 or more games in a single day during a tournament.
These games are often spaced out during the day as well, giving your family additional time to spend together when your kids aren't playing with their teammates or talking with the coach.
Before you know it, it's been 8 hours and your kids have played 3 games. They performed well enough to qualify for the next day and to your delight, you have to come back tomorrow for additional games.
But before you can do that, it's time to head back to the hotel to spend time with the other families and rest up for the next set of games.
Bond with Other Kids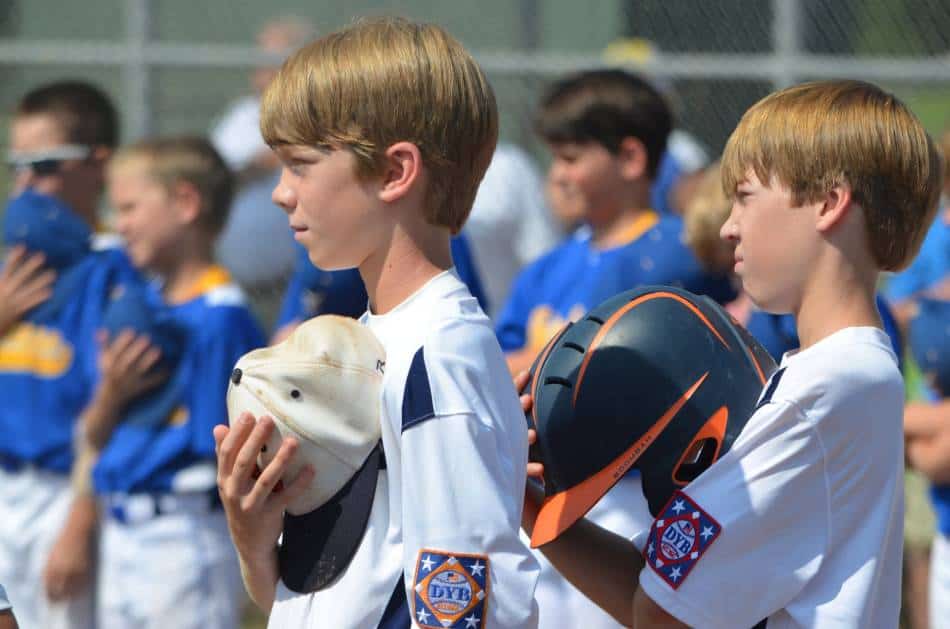 Travel ball teammates often become great friends due to the sheer amount of time they spend with one another. When the kids aren't turning double-plays on the diamond, they'll spend plenty of time goofing around in hotel lobbies and around hotel pools.
This social aspect is a huge proponent for kids and parents trying to make the case for travel ball.
When the kids aren't hanging out at the pool, they'll be partaking in team meals and talking baseball. Dining together offers players more opportunities to interact with one another and further their baseball knowledge.
This allows players to learn about what makes each other tick and allows for honest feedback on areas that could use improvement. No one becomes a superstar overnight, so free advice should always be welcomed when it's coming from a place with good intentions.
The friendships these kids create will last them their lifetimes. When it's all said and done, the memories and friendships of travel ball alone, make it worth playing for many kids.
Take Care of Your Body
The world we live in is so fast-paced that we often don't have much time to slow down. This is a big reason why fast-food is so popular.
You can get it on the move and don't have to set aside time for preparing and eating meals. The fast-food lifestyle isn't viable for those playing travel ball. To compete with the best players, you have to take care of yourself. This often means eating for performance rather than enjoyment.
There is some middle ground but nutrition needs to remain the focus. Some may view this reality as a negative but it's a welcomed-sight in a society that isn't health conscious.
Along with a solid nutrition plan, an active lifestyle is required. Your kids may not be at the point of lifting weights yet, but they need to be getting plenty of exercise.
For every kid that eats poorly and exercises sparingly, there is another kid busting their butt. Encourage your kid to take these things seriously and they'll start becoming the best versions of themselves.
The Cons of Travel Baseball
It Costs an Arm and a Leg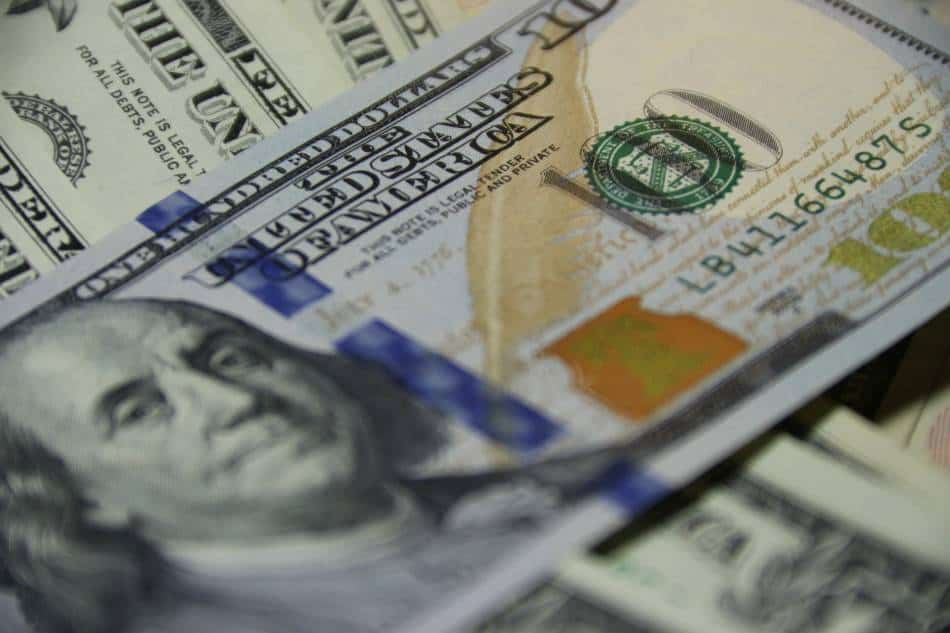 Travel ball is EXPENSIVE! On top of your usual costs of uniforms, bats and cleats, now you have travel expenses and team fees. Team fees might run you a couple of hundred dollars a month but vary from team to team. Travel expenses include the cost of fuel, hotels and dining.
Depending on how far you have to travel, the miles on your car can quickly add up. You may even have to fly to certain destinations. And once you're there you have to pay for hotels and food. Travel ball expenses can get out of hand in a hurry.
Over the course of the baseball season, you're going to spend thousands of dollars. If your child plays for a highly-sought-after team that regularly plays in tournaments near and far, your expenses could enter the 5-figure range.
If just thinking about that gives you heart palpitations, don't worry about travel ball. It's not for your child and that's perfectly okay. Have your child play fall and spring ball up until high school and save your hard-earned money.
I caution you to view travel ball as a stepping stone for scholarships. Don't throw thousands of dollars at these travel teams with the expectations that your kid is going to get an offer.
Most kids are offered scholarships based on their high school experiences rather than their time playing travel ball. Instead of shelling out cash for sports, consider putting that money toward a college fund.
Say Goodbye to Free Time
You need to really love baseball if you're going to play year-round. The time commitment is steep. If your kid eats, breathes and sleeps baseball, then no problem but the time factor should be considered by all families.
Travel ballplayers have significantly less free time than kids who aren't traveling for sports.
This begs the question: is travel ball worth it? From a time perspective, I believe that answer is no. I believe it's important to let kids be kids. Playing travel ball in many ways robs them of their best years.
Year-round baseball puts a ton of pressure on kids who have to treat their positions on the team as a job. We work most of our lives as it is. Let kids enjoy the opportunities and learning that comes along with growing up.
If your child really wants to play travel ball, give it a shot. Just make sure to review the season when it's all said and done. Playing and thinking baseball all the time can be draining and lead to missed opportunities.
Getting Sick of Baseball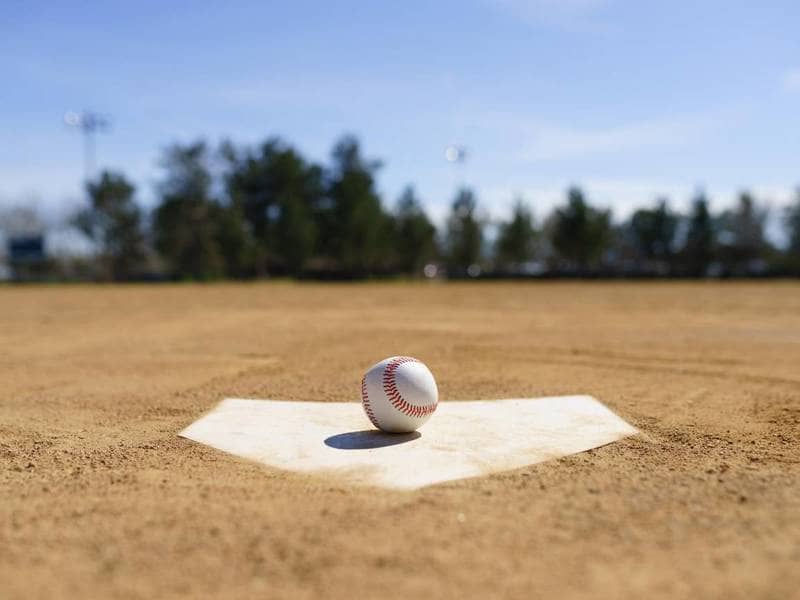 Kids who play travel ball are far more likely to burnout opposed to kids who only play in rec leagues. When your life revolves around baseball, there's a good chance you might get sick of it.
In many ways, playing travel ball is like having a job. Once you see the game as more of a chore than a game, it's time to take a step back and reevaluate the situation.
Growing up I played with a number of kids in rec leagues who also played travel ball. Of these kids, only a couple stuck with baseball throughout high school. When asked why they stopped playing, most of them would cite burnout and the politics of high school sports.
With that said, the lifestyle of travel ball puts too much pressure on kids and takes away the fun of the game. At this age, kids have enough to worry about. Let's not add baseball to that list.
Related Articles