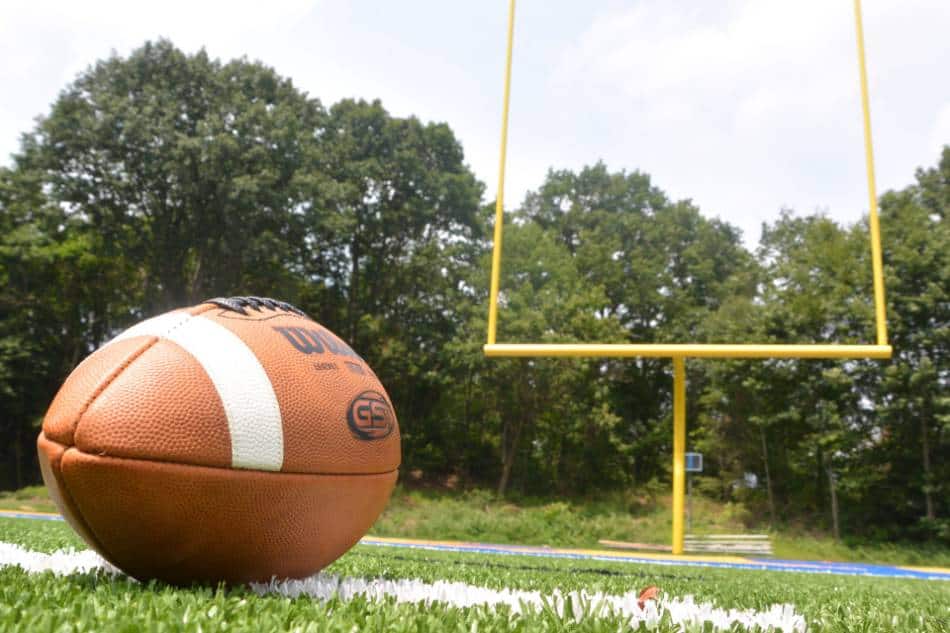 While April's NFL Draft is the first big football news following the Super Bowl, the real action begins when players join their teams for practice. OTAs are the most newsworthy of these offseason practices and you have probably heard about them.
So, what are OTAs in football?
Organized Team Activities (OTAs) are 10 days of scheduled preseason activities held by NFL teams. While participation in OTAs isn't mandatory, players are strongly encouraged to participate. OTAs usually include around 90 players, but by the time the season begins, rosters are cut down to 53 players.
OTAs can be pivotal for some players' careers and controversial for others. If you'd like to learn more about OTAs in football, I encourage you to keep reading!
Are OTAs Mandatory?
Organized team activities are not mandatory. They are part of a nine-week, mostly voluntary block of springtime offseason workouts. OTAs take place during phase three of these offseason workouts.
OTAs consist of 10 scheduled practices or team activities spread across four weeks.
OTAs should not be confused with mandatory minicamps. Minicamps also take place during phase three of offseason workouts. Minicamps involve physicals and on-field practices.
Because OTAs are optional, players won't be fined or suspended for missing them. There are, however, incentives to attend the voluntary camp. Players like star defensive end Olivier Vernon have a "workout bonus" built into their contract.
Vernon's annual workout bonus is $250,000, which he receives if he attends his team's OTAs. In 2017, Vernon elected not to join his team for OTAs. Instead, he stayed home to work out privately. As a result, he surrendered his workout bonus.
For minicamps, which follow OTAs, there may be serious penalties for skipping. Minicamps typically last three days. For each day you skip, the punishment gets steeper. According to a CBS overview of minicamps:
"… a player can be fined up to $14,775 for skipping the first day of minicamp. If a player decides he also wants to skip the second day of camp, he can be hit with a second fine of $29,550. If that same player decides to skip the third day of minicamp, he can be fined $44,325, and keep in mind, those fines are all separate, which means a player who skips all three days could potentially be fined $88,650."
OTAs being optional and minicamps being mandatory is part of the NFL's collective bargaining agreement. While Olivier Vernon skipped OTAs in 2017, he made sure to attend minicamp. Other players are willing to take the hefty fine.
In 2018, Khalil Mack chose not to participate in minicamp due to a contract dispute. The former NFL Defensive Player of the Year outperformed his rookie contract and wanted a big financial commitment from the Raiders.
That summer, Mack finally got the contract he deserved, but not from the Raiders. Oakland traded Mack to the Chicago Bears, who signed him to a six-year, $141 million contract extension.
How Long Is NFL Training Camp?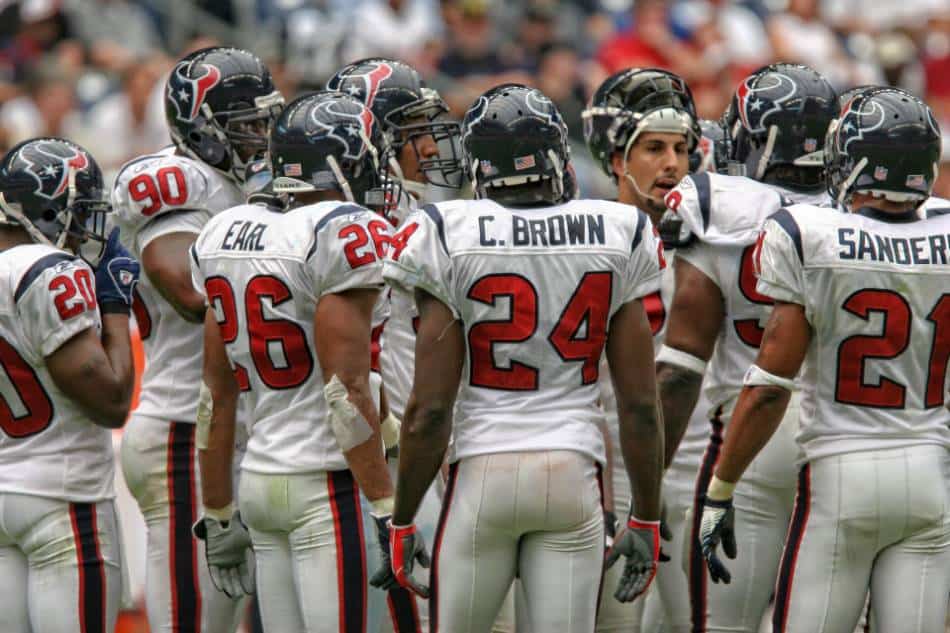 Training camp is different from OTAs. Organized team activities take place during the NFL's nine-week offseason workout program each spring. Training camp begins in July of each year.
An NFL rule states that veteran players may "report to training camp no earlier than 15 days before the team's first scheduled preseason game or July 15, whichever is later."
Training camps are two to three weeks in length. Start dates vary by team, but they all start around the same time – late July. NFL teams usually require rookies to arrive to training camp before the veterans.
Training camp breaks down into various types of practices. Teams may perform two-a-days, where they hold two practices in one day. They'll also run full-padded practices during training camp, where they practice their game plans in action.
This is the last opportunity to perfect their plays before the preseason and season commences. Training camps may also consist of activities similar to the spring's offseason workout programs – individual workouts, weight training, film, and team drills.
Training camps may take place outside of the team's home city. For several decades, the Cincinnati Bengals held their training camp in Georgetown, KY, about 70 miles south of Cincinnati. During the COVID-19 pandemic, the NFL required all teams to hold training camps at their respective team facilities.
Do Players Get Paid for Training Camp?
Players get paid to attend training camp, but it's nowhere near the giant contracts you see the top players earn. Instead of a normal paycheck, they'd receive during the season, players earn modest stipends.
Rookies earn $925 per week while veterans earn $1,700 per week. Players also receive a per diem for meal and travel expenses.
Players who don't make the 53-man roster keep their stipends along with the signing bonuses from their contracts. Meanwhile, those who make the 53-man roster go on to earn their scheduled salary. Of those who don't make the team, a select few may join the practice squad.
As for OTAs, players don't get paid unless it's through a workout bonus stipulated in their contracts. Similar to training camp, players may receive stipends for living expenses during OTAs.
OTA Rules and Regulations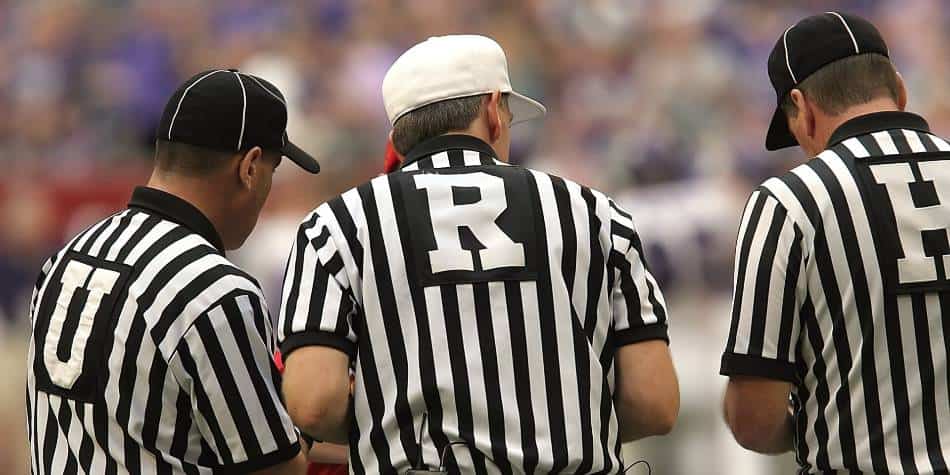 The NFL has a collective bargaining agreement with its Players Association. This agreement includes rules and regulations about offseason workout programs. There are three phases of offseason workout programs:
Phase one (two weeks): limited strictly to strength, conditioning, and physical rehabilitation.
Phase two (three weeks): includes on-field workouts such as team drills, individual player training, and single-unit practices. For example, phase two enables all the wide receivers and tight ends to practice together and focus on their individual skills. In phase two, there is no live contact or offense vs. defense drills.
Phase three (four weeks): While the NFL does not permit live contact during phase three (the final four weeks), it allows the complete offense to take on the defense. These team drills include 7-on-7, 9-on-7, and 11-on-11. Phase 3 includes OTAs and Rookie Minicamps.
Let's dig deeper into OTAs. OTAs have important restrictions. These rules include:
OTAs are not 10 consecutive days. Teams may hold up to three OTAs per week in the first two weeks and up to four OTAs during the third week.
OTAs may start depending on the schedule assigned to teams by the NFL. For example, some teams may start OTAs on the first Monday of phase three, while other teams may start on the first Tuesday.
Players are allowed to wear helmets but none of the pads they would wear in a game.
Practices may not last more than 10 hours per day.
No activities may start before 7 a.m. or after 8:30 p.m.
The NFL hands out stiff penalties for violating OTA rules, including fines and forfeiting OTA practices. Fines are issued to the franchises and head coaches.
For the first violation, fines are $250,000 for teams and $100,000 for head coaches. For a second violation, fines are $500,000 for teams and $250,000 for the head coach.
In some situations, the commissioner may reduce these fines pending a discussion with the NFL Players Association.
How Do the NFL and NFLPA Enforce These Rules?
To monitor OTA activities for compliance, they require all teams to film their offseason practices and keep this film through the first month of the regular season.
In the event of a player complaint or suspected rules violation, the NFL may review this film to determine if any rule-breaking occurred.
The NFL may also perform spot-checks, where an NFLPA member may show up at practice unsolicited or randomly request practice film. The NFLPA tends to do spot-checks on teams that have violated OTA rules in the past.
One team subject to spot-checks would be the Baltimore Ravens. In multiple years, the Ravens have been sanctioned for breaking OTA rules. In 2018, the NFL learned that players made contact during pass coverage drills.
While Baltimore acknowledged they were trying to prevent contact, they argued that it's difficult to teach the young guys to avoid contact (for some players, these types of practice may be much different from college).
Nevertheless, this violated the no-contact rules. In addition to fines, the Ravens were forced to cancel their last two OTAs.
What Is the Purpose of OTAs in Football?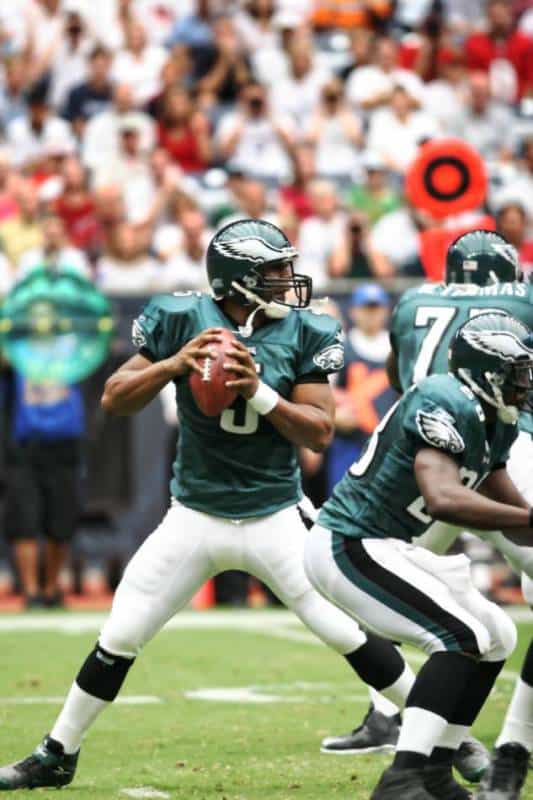 While voluntary, OTAs provide valuable time for testing playbooks, getting to know your teammates, and impressing the head and position coaches.
In the three-plus months since the season ended, many teams experience turnover on their coaching staffs. This part of the offseason gives coaching staffs important opportunities to test new plays and schemes and see if they have the right players for these schemes.
For players and coaches, this also provides more time to bond and build a culture within the team. By the way, nothing in the NFL rules states that OTAs must be on-field practices.
Some teams use this time to do specific team-building activities that don't involve conditioning or drills. The Pittsburgh Steelers, for example, have a tradition of annual trips to Dave & Busters, a popular sports bar, and arcade.
Coach Mike Tomlin raves about how these trips break the monotony of everyday practices. Other teams, like the Detroit Lions, don't even use all 10 days of OTAs.
In his first year as head coach, Matt Patricia opted to use only eight of the 10 allotted OTAs. That extra free time was a reward for players who have worked hard throughout their careers and volunteered their time to come to offseason workouts.
For players who aren't the stars with guaranteed starting spots, OTAs are their chance to impress coaches and team leaders. Two great weeks of practice could go a long way toward securing a spot on the depth chart later in the summer.
From a conditioning standpoint, the players who arrive at OTAs in the best physical shape prove that they have been working hard in the offseason.
What coach wouldn't love players with great work ethics?
Undrafted rookies and free agents without contract offers have the most to gain by attending OTAs. This is their opportunity to prove teams wrong about passing on them and show how hard they worked in the offseason.
When Are NFL OTAs?
Organized team activities take place during Phase Three of the teams' offseason program. Usually, this is during late May or early June. OTA schedules vary by team, but all teams schedule them within a few weeks of one another.
OTA schedules depend on what day each team begins its offseason workout program. In 2019, the first teams to begin offseason workouts were the Buccaneers, Browns, and Dolphins – each starting on April 1.
The last teams to begin offseason workouts did so on April 15.
Because the NFL Draft takes place in April (most years), teams begin offseason workouts before the Draft. For that reason, each team schedules a rookie minicamp the week before OTAs.
This allows rookies to get acquainted with playbooks and schemes before joining the rest of the team for non-contact practices.
Why Do Players Miss OTAs in Football?
Players skip OTAs for many reasons. The reasons can be anything as simple as spending time with family, or as complicated as contract negotiations. Here are some explanations of why NFL players may miss OTAs:
Contracts: Every year, players skip OTAs due to contact concerns. This action is to bring attention to their desire for a restructured deal. Earlier we mentioned Olivier Vernon and Khalil Mack skipping OTAs. On the offensive end, wide receiver Odell Beckham Jr. had a similar experience in 2017. At just 24 years old, Beckham was already one of the best wideouts in the NFL. Beckham wanted a new deal that paid him for his production and kept him with the Giants. While he didn't get a new contract that season, the Giants extended his contract the following year, to the tune of five years and $90 Million.
Job Security: Exceptional talents don't have much to prove by coming to OTAs. The best players in the NFL have shown a track record of high performance and their coaches are confident that they'll be ready to perform during training camp.
Endorsements: Furthermore, on top talents, some National Football League players have endorsement deals with all kinds of corporate sponsors. While Odell Beckham Jr. primarily skipped OTAs due to contract disputes, he also had commitments to work with his sponsors. SB Nation points out that in spring 2017, the wide receiver's primary source of income was an endorsement deal with Nike. If you're not being paid to attend a voluntary workout program, it might not be worth losing income from another source.
Prefer Private Training: Going to a nine-week training event isn't the only way to stay in football shape. Some players prefer their own ways of training. Tom Brady, who just won another Super Bowl at age 43, uses an unorthodox fitness routine through his personal trainer, Alex Guerrero. If Tom Brady wants to skip OTAs to continue a workout plan that has him winning Super Bowls, it's hard to argue against his methods!
OTAs are opportunities to build comradery and improve the coaching staff, but not everyone takes advantage of the opportunity.
When you hear news about players missing OTAs, just remember that they're optional and that the players might have good reasons to miss.
Related Articles