The world of international soccer can be a strange one even for the most seasoned soccer fans! There are slightly different rules, a unique hierarchy, and new terminology. One example of this phenomenon being the fact players earn "caps" for the games they play.
So, what is a cap in soccer?
A soccer player earns a "cap" whenever they represent their country in an international match. If a soccer player has 50 caps, they've played 50 times for their country. It's a testament to a player's abilities if they have a lot of caps. Physical caps are sometimes awarded for milestones.
The concept of earning a cap may seem straightforward but once you start factoring in players who can play for multiple countries, it can get tricky. Don't worry though, as we'll cover the topic in detail, as well as much more in this article.
What Is a Cap in Soccer?
A cap in soccer refers to the old practice of giving players a special cap (or hat) for every appearance they make for their national team.
Soccer players today do not receive an actual cap for every appearance but it is common to receive one for big milestones. 
So why a cap? If you are like me the idea of getting a fancy hat to commemorate an event seemed a little strange.
In a Q&A with David Barber (of the Football Association) back in 2000, the Guardian reported that the idea was taken from Cricket and that it was a Football Association committee member named P. A. Jackson who suggested the idea. 
At the time, heading the ball was less common because of the weight of the leather ball and so a hat wasn't all that strange of an idea. These caps were then embroidered with the teams, date, score, and other information to commemorate the event and given as a souvenir to the players.
The first international match was played in 1872 in Scotland which saw the Scottish playing old rivals England. According to Paul Mitchell of the British Broadcasting Company (BBC), roughly 4,000 were in attendance to see a 0-0 draw between the sides.
This was considered the first true international match and thus the first opportunity for players to earn a cap in soccer. 
The tradition of getting physical caps has faded but when a soccer player reaches a huge milestone his or her federation may award them a commemorative cap for the occasion.
Also, soccer players making their first international game appearance may get physical caps to commemorate their first appearance for their country. 
How Do You Earn a Cap in Soccer?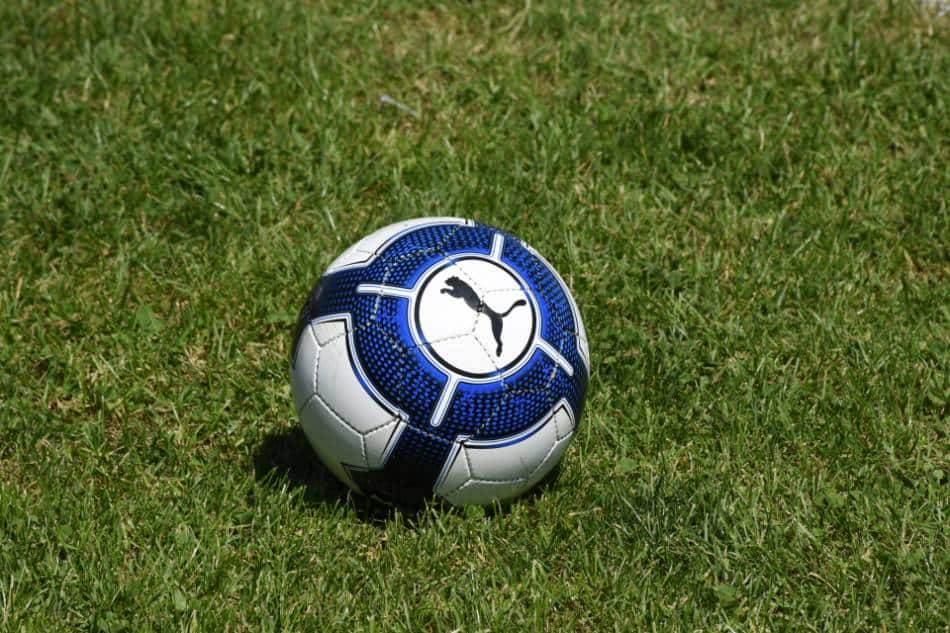 It's pretty simple, you just need to be one of the best soccer players in your respective country, get the attention of your country, maintain good form, stay injury-free, perform well in your national team camps, and then be selected as one of the 11 best soccer players from the national pool for a game.
A little tongue-in-cheek but the reality is that it's quite a feat!
The typical process looks like: being identified from a relatively young age as a prospect within your country's pool of soccer players. Then you would need to be playing real games for your club side against real opposition as opposed to just practices or scrimmages.
Then your performance would need to catch the eye of the national team's coaching and scouting staff. 
Once you have caught their eye you must continue to impress and warrant a call up to various youth national team camps and represent your country at youth levels.
As long as you continue to grow and mature in your ability, you will receive a call-up to the senior national team camp. 
Once there you have to prove in practice that you are the best soccer player in your given position and deserve a starting spot. After you break into the starting squad and start a game – you've earned a cap!
As difficult as that sounds the reality is even more challenging than you might think. Not only do soccer players fall through the cracks in scouting but they have to deal with circumstances beyond their control. 
For some players, they were hitting form and suffered a devastating injury or injuries that kept them from ever really breaking onto the national team.
For some, they clashed with the national team's coach at the time and stopped being selected (see Benny Feilhaber for an example of this within the USMNT). 
Still, for others, it was as simple as they just weren't the absolute best in their position. Imagine being a talented midfielder or winger for a country like Brazil.
You may be better than 90% of the people on earth but you have 2-3 guys in your nation who are just a little more talented, versatile, or consistent than you and that is all it takes to not be a starter.
Some truly incredible players played at the top of the game who have few or even no international caps for their country. Players like Paolo Di Canio, Mikel Arteta, Steve Bruce, and others never played for their countries and the same goes for countless others.
You really do have to be one of the best players in your country and in your position to have a chance. So naturally then the next question might be, "Well why don't you just play for a less stacked country?" That is an option!
Can You Earn Caps for Multiple Countries?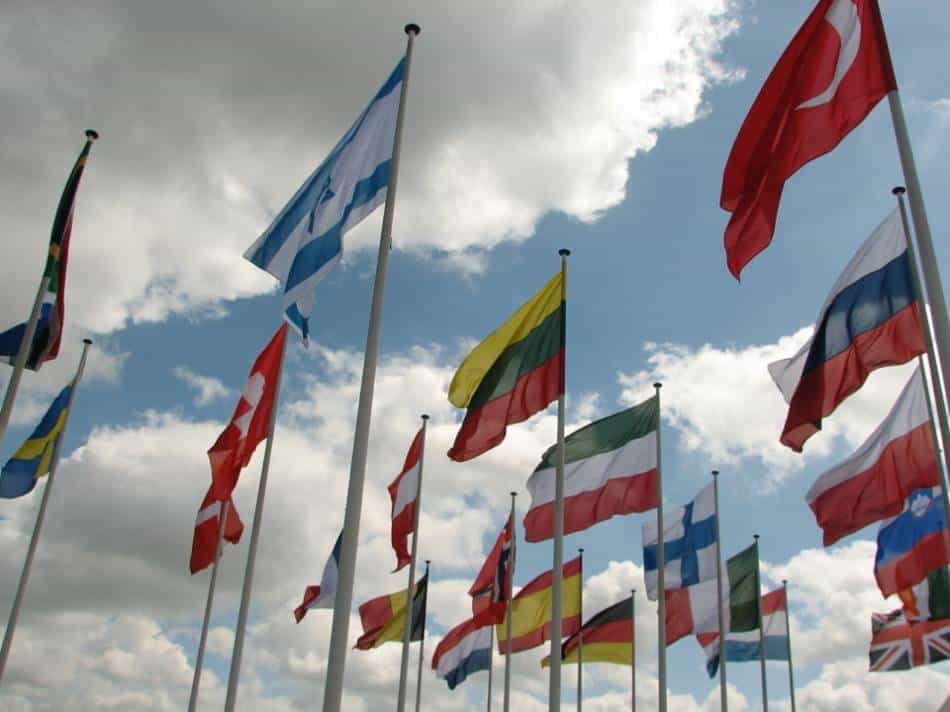 Technically yes, but it's complicated. You see there is such a thing as being "cap-tied" meaning you have represented your country in a meaningful game (i.e. not a friendly).
The International Federation of Association Football (FIFA) is the governing body for soccer and in their rules of the game (sections 5-8), we get the details regarding eligibility.
Section 5.2 of the Association Football rulebook states: "…any player who has already participated in a match (either in full or in part) in an official competition of any category or any type of football for one association may not play an international match for a representative team of another association." 
Things changed in the world, as they often do, and new scenarios emerged that made FIFA introduce ways for players to play for another country.
One example is the shifting of the geopolitical landscape of the world. Before my lifetime the Soviet Union (USSR) and its holdings were dissolved, Yugoslavia broke up into two different countries, Kosovo became a FIFA-recognized country, and all of that happened in the last 50-60 years!
So FIFA had to come up with a contingency for players who had represented a country like say the USSR but after it was disbanded wanted to play for the country of their heritage.
The other most common example is an international soccer player who was born in one country but moved to another country and now resides there primarily.
One of the most recent examples of this was with the USA and Mexico and the young midfielder Jonathan Gonzalez. Gonzalez had represented the USA at youth-level national teams and was heavily leaning toward the United States for senior consideration. 
However, his parents were from Mexico and he was eligible to play for them since he had not yet represented the USA at the senior level.
He elected to make a "one-time switch" and made his eligibility for Mexico meaning he was no longer in consideration for a call-up to the US men's team.
This phenomenon has grown in recent years with the emergence of "dual nationals", which are players whose family ancestries allow them to be eligible for multiple countries. Young starlet Yunus Musah is one example of this. 
Musah is eligible for Ghana, Italy, England, and the United States. He has represented the US in a senior match but it was only a friendly so technically Musah isn't "cap-tied" but would have to file a "one-time switch" in order to make the leap from the US pool to one of the others.
After filing for a one-time switch a soccer player cannot switch again regardless of the circumstances. 
Who Has the Most Caps in Soccer?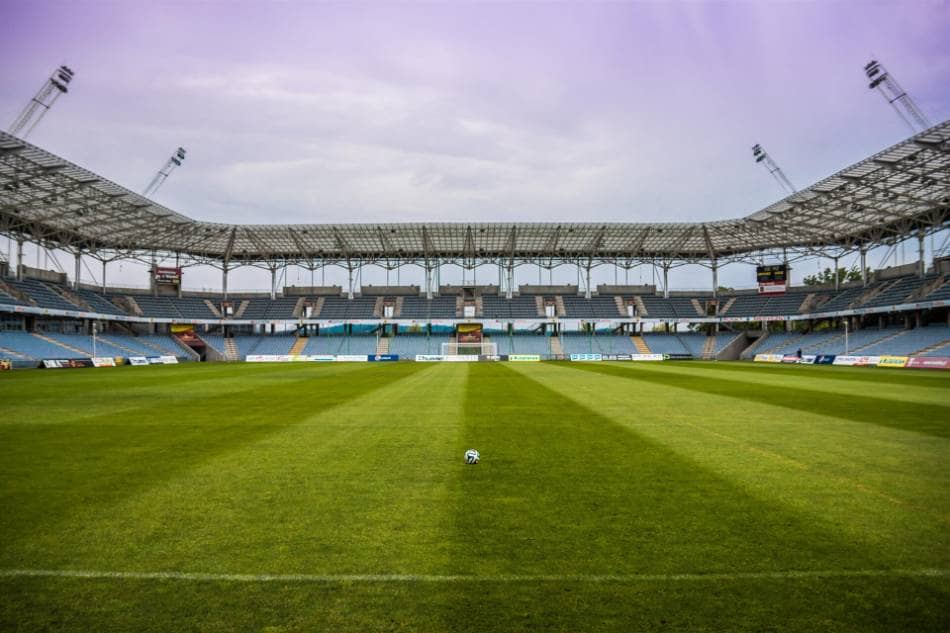 To represent your country on the international stage is a tremendous honor but to do so for many years and through many competitions is yet another level of honor.
Typically, a country's all-time appearance records are topped by truly phenomenal talents who started young and played long into their twilight years.
Most often these players are goalkeepers or defenders who continue to warrant selection even if their physical abilities lack to an extent because they have experience and leadership qualities to make up for it.
The one mark that all these players share regardless of position is their consistency. Through ups and downs in their careers, they have proved their worth to the national team.
These individuals have been through multiple coaches, schemes, and philosophies in their day but still proved over and over that they should be called-in and get on the field.
Here are the top 5 Most Caps in Men's Soccer:
Ahmed Hassan of Eqypt with 184 international caps
Ahmed Mubarak of Oman with 180 international caps
Bader Al-Mutawa of Kuwait with 180 international caps 
Mohamed Al-Deayea of Saudi Arabia with 178 international caps
Sergio Ramos of Spain with 178 international caps
You can learn a little bit about the international game by looking at these lists. On the men's side, you see a lot of players from Middle Eastern countries like Egypt or Oman especially if you zoom out a bit more.
Why is that?
That goes back to the hierarchy we spoke about earlier. These countries are not typically juggernauts in the international game and tend to have fewer "world-class" talents competing for positions.
So the truly great players can prolong their stays much longer than they might have in a more competitive country.
One that stands out is Sergio Ramos who is still playing and plays for one of the best national sides in the world. During his time with the Spanish national team, the team won the European Championship twice and the World Cup.
It is a testament to his talent and longevity that he has continued to be selected even as he grows older.
Here are the top 5 Most Caps in Women's Soccer:
Kristine Lilly of the USA with 354
Christie Pearce of the USA with 311
Christine Sinclair of Canada with 296
Carli Lloyd of the USA with 296
Mia Hamm of the USA with 276
On the Women's side, you see a lot of Americans listed there and far more international caps per person than on the men's side. This is due in large part because the Women's game is younger and was less established until recent years.
The US is and has been the most dominant side in the world since FIFA started to sanction the Women's game.
Additionally, the way the game is set up, many of these women receive their salaries from the federation rather than from their club side, so they are more entrenched in playing than the men are.
Throughout the years, women have played more international matches than their male counterparts. The women have also qualified for the Olympic Games more often and have gone further in that competition than the men.
The women's team also has invitational type competitions with other nations like the She Believes Cup. (In 2018 for example, the USMNT played around 12 games and the USWNT played 20.)
---
The international soccer game has all sorts of differences from its club counterpart but I hope you have found this article helpful in aiding your understanding. A cap for your nation is a tremendous honor that relatively few players will ever get to experience.
Related Articles