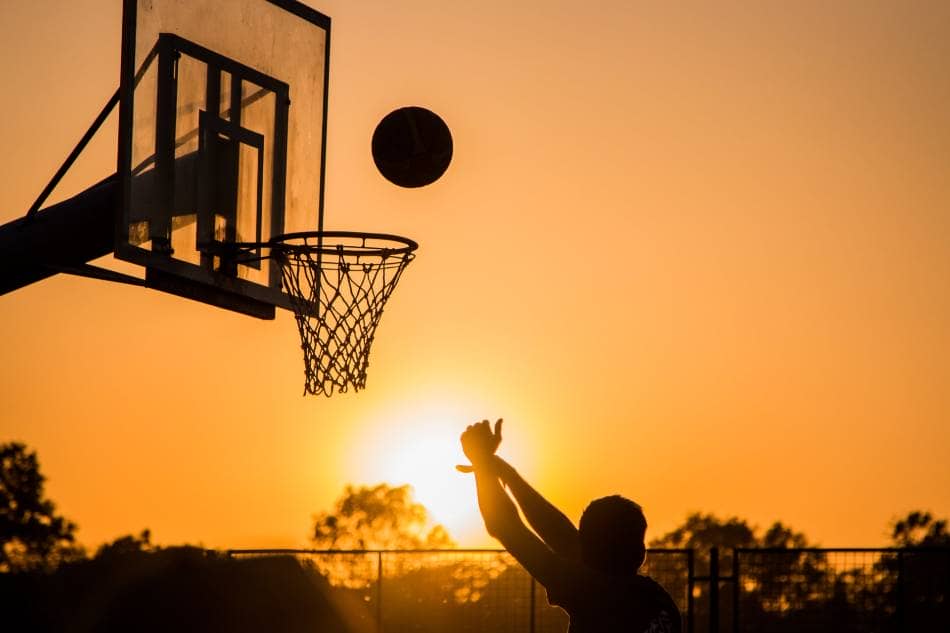 Triple doubles used to be an extremely rare milestone in the game of basketball, but they're becoming much more common in today's game. Despite this, triple doubles are still reserved for the best of the best and are nothing to scoff at.
So, what is a triple double in basketball?
A triple double is when a player records double-digits in three of the following statistical categories — points, rebounds, assists, steals and blocks. Most players today will record a triple double with points, rebounds and assists. Recording double-digit steals and/or blocks is very difficult.
Whether you're new to the game or avidly follow basketball, we're going to break down everything you need to know about the triple double in basketball.
How Do You Get a Triple Double in Basketball?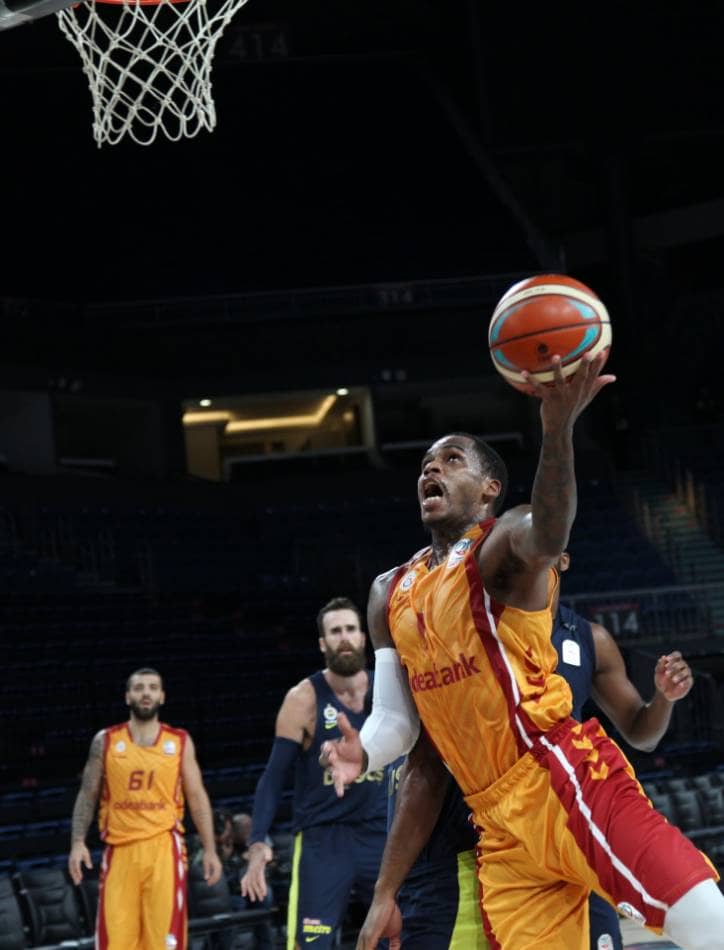 There's a lot to love about a triple double performance. Your coaches praise you, your teammates start to trust you more, and the fans get to watch a good show — all put on by you. Doesn't that sound awesome?
Like we mentioned above, achieving a triple double in basketball requires you to achieve double digits (10+) in three of the following statistical categories:
Points – scoring 10 points in a game is often the easiest milestone to achieve when pursuing a triple double. It doesn't matter where the points come from, whether it be a three-pointer, free throw, or two-point basket as long as you score.
Rebounds – grabbing 10 rebounds in a game is much easier for the forwards and centers, but there have been plenty of guards who've made a name for themselves at this. Either way, rebounds don't come easy when you have nine other players on the floor trying to do the same thing.
Assists – dishing out 10 assists in a game is easier for the main ball handlers, which are generally the point guard or new-age small forward. They are usually more difficult to obtain because they require a good feed from the ball handler and a good shot from a teammate.
Steals – achieving 10 steals in a game is very uncommon, but it has been done. Two active players have achieved the mark, but keep in mind how small a number that is.
Blocks – a bit more common than steals, achieving 10 blocks in a game has been done by eight active players (some more than once). Still, much more difficult to obtain compared to points, steals, and rebounds.
Like most "flashy" things in basketball, a triple double isn't easy and you shouldn't expect to get one unless you're ready to put in work. They're not given and they don't happen by chance. Instead, triple doubles are earned and fought over.
If you plan on earning a triple double, there are five traits that you need:
Center of Attention – it's difficult to achieve a triple double if you're not the center of attention when on the court. This doesn't necessarily have to be every game, but at least for that specific game. Without it, you'll have a difficult time filling up the stat sheet enough.
Focus & Determination – you'll have four quarters to get double digits in three different statitistical categories, which can't be done unless you stay focused on the task for four full quarters. If you're not hungry enough for the triple double, you won't get it.
Versatility – To score more than 10 points, you need to be aggressive. To dish 10 assists, you need to be a great passer. To grab 10 rebounds, you need to know how to box out. Same with steals and blocks, where you need to be a good defender. If you're not versatile, you won't fill up enough statistical categories.
Timing – along with having a strong basketball IQ, you'll need to know when and how to assert yourself throughout the game. When to shoot, when to pass, when to crash the boards, when to be aggressive on defense, and when to run in transition.
Stamina – if you start to get tired after the first half of basketball, you won't have enough gas left in the tank to finish the game. Since it's highly unlikely that you get the triple double in the first half, you'll need to fight throughout the whole game.
If you achieve a triple double, you'll probably be exhausted after the game. Earning a triple double takes a lot out of you, but the best players learn to rest up quickly and get back to it the next game out.
Once you get that first triple double, the question becomes whether or not you can do it again. Once you can prove you can do it multiple times, the question becomes whether or not you can do it consistently. Once consistency is achieved, that's true greatness.
Are Triple Doubles Overrated?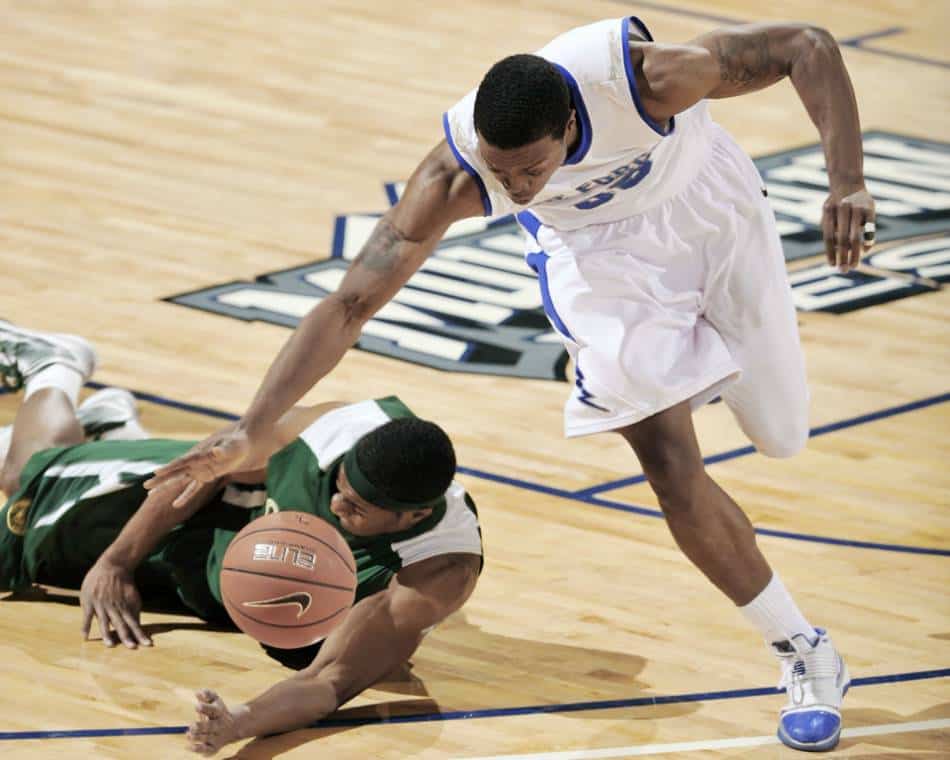 What used to be a rare feat is now becoming much more common in the NBA. Over the past five years, due to the rise in tempo and pace, the triple double in basketball has risen in popularity.
Teams play faster, they score more often, and players are much more versatile than they used to be. Not only are players getting more opportunities today, but they're making use of those opportunities.
From 1997-2015, the NBA saw anywhere from 20-50 triple doubles in a season. Since 2015, that number has been over 100. The 2018-2019 season set a record with 127 triple doubles and was split between a total of 37 players.
For further reference, there have been over 70,000 games played since the mid-1980s and we haven't even seen 2,000 triple doubles over that span. Not only that, but nearly half of them have come in the past 5 years.
Despite the triple double being earned more frequently, it hasn't damaged the incredible nature of achieving them. It's still viewed as an incredible mark in someone's career and there are only a few players in the league that do it on a consistent basis. With the way the game is played these days, anyone can get a triple double in basketball.
Triple Double All-Time Leaders
Throughout the history of the NBA, there have been several players that achieved triple doubles consistently. The way I see it, these players can be broken up into two categories — the old generation and the new generation.
To fully understand how good some players were/are at recording triple doubles, we need to take a look at the older and newer generations of basketball.
First and foremost, let's look at the older generation:
Those are some of the older players that revolutionized the game, but we're starting to see a surge in the number of triple doubles from the newer generation that is revolutionizing the game even more.
Here's a look at some of the greatest players in the newer generation when it comes to triple doubles:
Russell Westbrook – has earned 146 triple doubles and is currently averaging 23.2 points, 8.3 assists, and 7.1 rebounds per game throughout his career
Jason Kidd (retired) – recorded 107 triple doubles and ended his career with 17,529 points, 12,091 assists, and 8,725 rebounds
LeBron James – has earned 94 triple doubles and is currently averaging 27.1 points, 7.4 rebounds, and 7.4 assists per game throughout his career
James Harden – has earned 46 triple doubles and is currently averaging 25.1 points, 6.3 assists, and 5.3 rebounds per game throughout his career
Nikola Jokic – has earned 40 triple doubles and is currently averaging 16.9 points, 5.4 assists, and 9.7 rebounds per game throughout his career
We are also starting to see Ben Simmons, Giannis Antetokounmpo, and Luka Doncic turn into some triple double machines as they advance further into their careers. They will likely find themselves on the list above sooner or later.
We'll likely see plenty more players show their versatility as the average player entering the league continues to get better.
The NBA welcomes some very talented young stars into the league every single year, so it'll be interesting to see just how common triple doubles become.
Best Triple Doubles in NBA History
To show you just how impactful a triple double performance can be, we're going to go over some of the greatest triple double performances throughout the history of the NBA.
Prepare yourself because there have been some crazy stat lines!
Here are some of the most significant ones:
Hakeem Olajuwon – 38 points, 17 rebounds, 12 blocks, 6 assists, 7 steals in 1987
Larry Bird – 30 points, 12 rebounds, 10 assists, 9 steals in 1985 and 21 points, 12 rebounds, 10 assists, and 8 steals in 1986
Wilt Chamberlain – 25 points, 22 rebounds, and 21 assists in 1968 and 42 points, 30 rebounds, and 10 assists in 1967
Draymond Green – 4 points, 11 rebounds, 10 assists, and 10 steals in 2017
Nikola Jokic – 30 points, 17 assists, and 15 rebounds in 2018
Hassan Whiteside – has recorded triple doubles with blocks in four different occasions
Joakim Noah – 23 points, 21 rebounds, 11 blocks, and 3 steals in 2013
Demarcus Cousins – 44 points, 24 rebounds, 10 assists, and 4 steals in 2018
Russell Westbrook – 20 points, 20 rebounds, 21 assists in 2019
James Harden – 60 points, 11 rebounds, 10 assists and 4 steals in 2018
Now that you know everything there is to know about the triple double in basketball and have all the motivation in the world to go get one yourself, it's time to start working at it until you get there!
Just think, one day it could be your name on one of these lists.
Related Articles