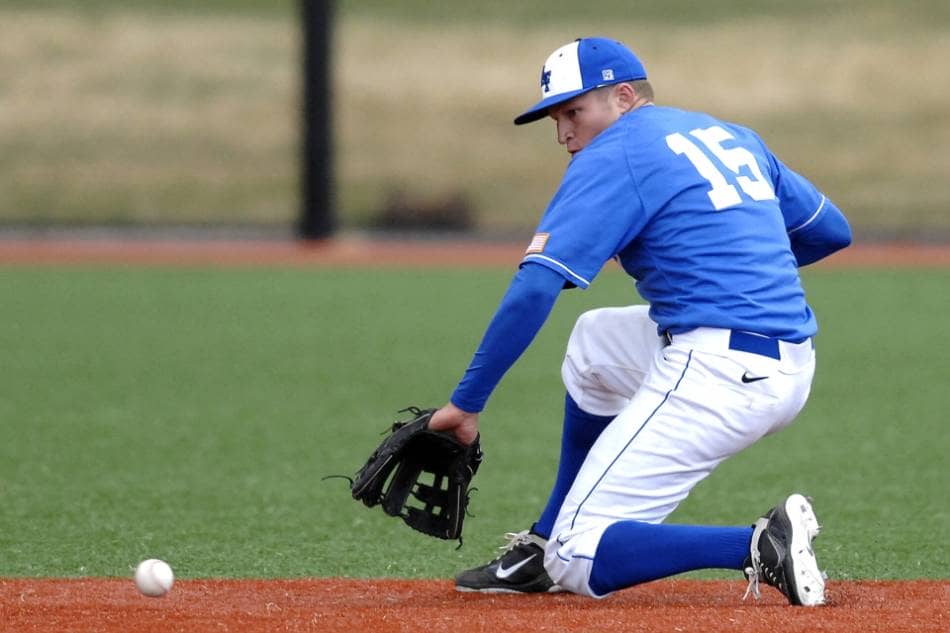 In life, people like things that are good for multiple purposes, whatever that may be. In baseball, the same applies to players who are versatile because there will be occasions where a player gets hurt, ejected, or can't go for some reason. That's where a utility player can come in to save the day.
So, what is a utility player in baseball?
A utility player is a player whose specialty is being able to capably play multiple positions on the field, rather than be limited to only one position on a primary basis. Utility players are considered valuable for allowing managers flexibility in how they are used and when creating lineups.
Utility players are a unique breed in that they are often backup players who are unselfish enough to be willing to fill several different slots on the field at any given time. Given the demands of each spot on the field, being able to adeptly play multiple positions is a somewhat rare skill.
Why Are Utility Players Important?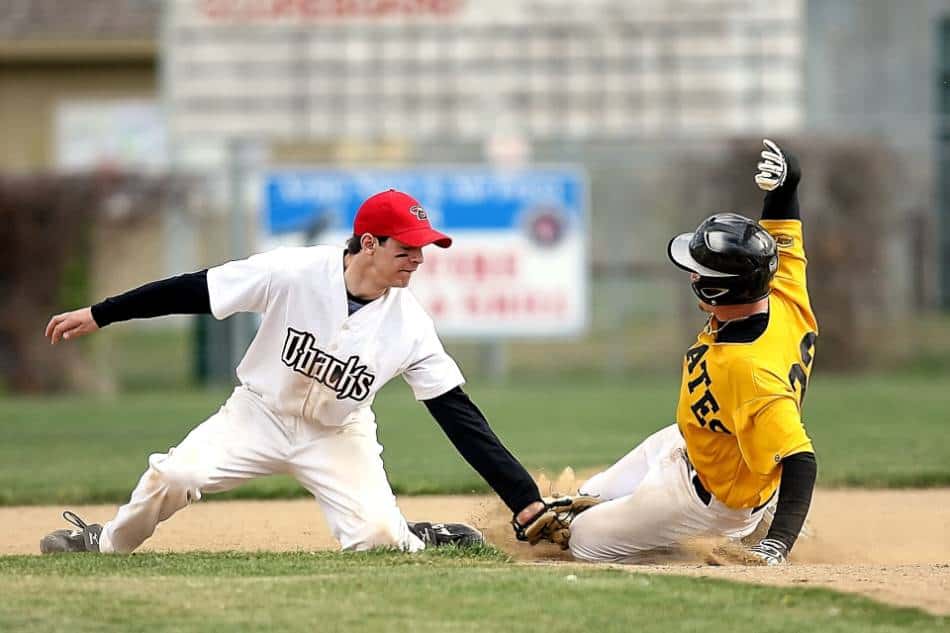 On the baseball field, every player has some degree of importance but at the professional level, the importance of each player is magnified. In particular, due to roster limitations, a manager must be able to fill out his roster in a manner that allows him to adjust for different scenarios.
Utility players are important in that one player can essentially serve as a backup at several different spots. Because most MLB teams only carry 12 or 13 offensive players (to fill eight non-pitching positions) having utility players makes it easier to have a backup at every position.
In the infield, each position has enough different responsibilities that a player who can capably back up at two or three different infield spots (especially third base and shortstop) is considered especially useful.
More specifically, a first baseman often doesn't have a great arm, but usually has a long reach and can pick errant throws out of the dirt.
Meanwhile, second basemen often have decent range, but usually a lesser arm that would make it more difficult to play on the left side of the infield. Also, third basemen have strong enough arms to play shortstop, but often don't have the range to play in the middle infield.
Because there's a wide variety of skill sets needed to play the infield well, for many infielders it's hard to simply move them to another spot in a pinch and expect them to perform, making someone who can do that more valuable.
In the outfield, positions have similar demands, so you don't ever really hear of utility outfielders, because most players good enough to play center field can probably play all three spots rather easily.
Even most corner outfielders (right and left field) can play in the other corner spot if needed.
That said, an outfielder who can play multiple outfield spots is more often referred to as a "fourth outfielder," which also indicates that he is used more in a backup role.
Lastly, there are utility players who truly prove their value and positional flexibility by being able to play multiple infield and outfield positions. It's rare, but occasionally a backup catcher can also play first or third base in a pinch, adding another wrinkle to roster construction.
Certain positions (shortstop and catcher being the two big ones) are rather difficult to play, so a player who can play those spots, especially in addition to other positions, can stay in the major leagues much longer than their offensive ability normally would let them because of their utility skills.
How Are Utility Players Used in Baseball?

The idea of having a utility player on your roster is to be able to utilize him in a variety of different roles. That said, there are many different options for how managers choose to utilize players who can play multiple positions.
Utility players usually tend to be backups who might not be excellent offensive players, but are useful when a player needs a day off or is injured mid-game. However, some players are skilled enough that they can hold down a starting role without holding a primary position.
The common example of a utility player is a backup infielder who usually can play at least second base and shortstop, and perhaps third base as well.
In this case, the utility player may only start once or twice a week but will rotate starts between those spots as those players need a day off. The utility player may also be used as a late-game defensive replacement.
Likewise, a fourth outfielder can give a regular player a day off, or if a corner outfielder is not very good defensively, the fourth outfielder may finish the game as a defensive replacement.
In the case of defensive replacements (both in the infield and outfield), a utility player could simply fill the spot of the weakest defensive player, or allow another starting player to move to the vacated spot and allow the utility player to move to his best position, potentially improving the defense at two spots.
In the case of a utility player who plays every day, managers can get very creative in how they're used. We'll go through an example, which we'll say this player, who we'll call "Al," is an excellent hitter who can play first base, third base, and left field, with left field being his best position.
Let's say that Al's team has a left fielder who is capable, but not excellent, though that's this player's best position, leaving Al to spend more time in the infield. Perhaps Al's team also has a first baseman who struggles against left-handed pitching.
In this scenario, Al would most likely be playing at third base more than anywhere else but will start at first base when a left-hander is scheduled to start for the opposing team.
If the game is close later on, Al could then be moved to left field to shore up the outfield defense, while a natural infielder can fill whatever spot Al just vacated. Al would presumably also start in left field when the left fielder needs a day off.
This is just one example of how everyday players can be used as utility players, though there are many different possibilities of how players can be utilized.
As rosters around utility players change, their roles will often change year-to-year to adjust to the makeup of a roster in a certain year.
Utility Player vs Two-Way Player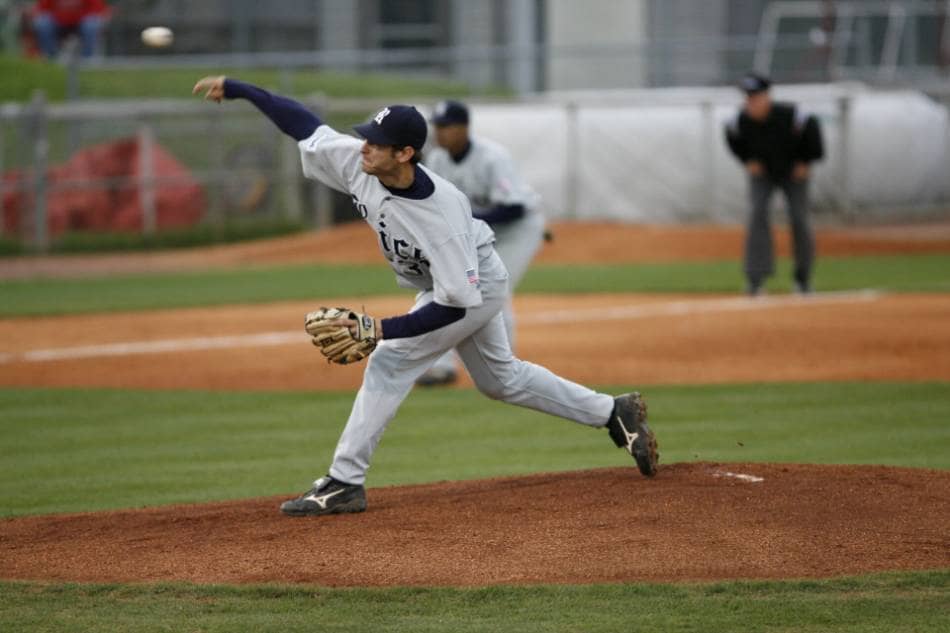 The technical definition of a utility player is a player who can capably play two positions.
While a two-way player can technically qualify as a utility player because of that definition, there is a fundamental difference that separates them into different categories.
A utility player is a player who can play multiple defensive positions, while a two-way player is a player who is skilled enough as both a hitter and a pitcher to play both. Due to the difficulty in both hitting and pitching at the professional level, two-way players are very rare.
At amateur levels of baseball, two-way players are very common. In Little League, the best players usually can pitch too, so they play other positions when they aren't pitching.
In high school, with schools in most states only playing three or four games a week, it is still common for pitchers to also play at other spots.
Even in the upper ranks of college baseball, some players pitch and play a defensive position as well. One common example is a player who starts at one position but serves as a late-inning reliever.
However, by the time players reach the professional ranks, they are almost always moved to either pitcher or another position, though a handful of players have been developed in the professional ranks as two-way players.
Michael Lorenzen of the Cincinnati Reds, Shohei Ohtani of the Los Angeles Angels, and Brendan McKay of the Tampa Bay Rays are all active in the major leagues as two-way players.
Due to the sheer difficulty of both hitting and pitching at the MLB level, these players will usually only play one defensive position, if even that.
Lorenzen, primarily a relief pitcher, has appeared in 33 games (as of 2020) in the outfield, mostly in center field, but only has started six games as a position player.
Ohtani and McKay are starting pitchers who have both started games as the designated hitter, but neither has yet played a defensive inning in the major leagues at a position other than pitcher.
Ohtani last played in the field (mainly left field) in Japan in 2014, while McKay has appeared at first base in the minor leagues.
Who Is the Best Utility Player in Baseball?
As we mentioned earlier, most utility players are backups who parlay the ability to play several positions into longer MLB careers than they might normally have. However, others have managed to play multiple positions over long careers.
Arguably the best utility man in MLB history is the recently-retired Ben Zobrist, who played over 200 games each at four different positions and played every position except catcher. Other notable utility players in years past include Martin Prado, Chone Figgins, Tony Phillips, and Cesar Tovar.
All of these players are notable in that they have at different times served as everyday starters at multiple positions, both in the infield and outfield, with Phillips serving as a starter at five different positions in his career.
Other notable examples are Mark Loretta, who is the only player in MLB history to appear in at least 200 games at all four infield positions.
Also, it should be noted that while he wasn't considered a true utility player, all-time hits leader Pete Rose is the only player in MLB history to play 500 games at five different positions.
Among active players, some of the most noteworthy utility men are Marwin Gonzalez (100+ games at five positions), Brock Holt (has twice started at seven positions in one year) and Whit Merrifield (has started at seven different positions), plus Willians Astudillo, who despite having just 95 career games as of 2020, has played every position on the field but shortstop.
Has Anyone Played All Nine Positions in One Game?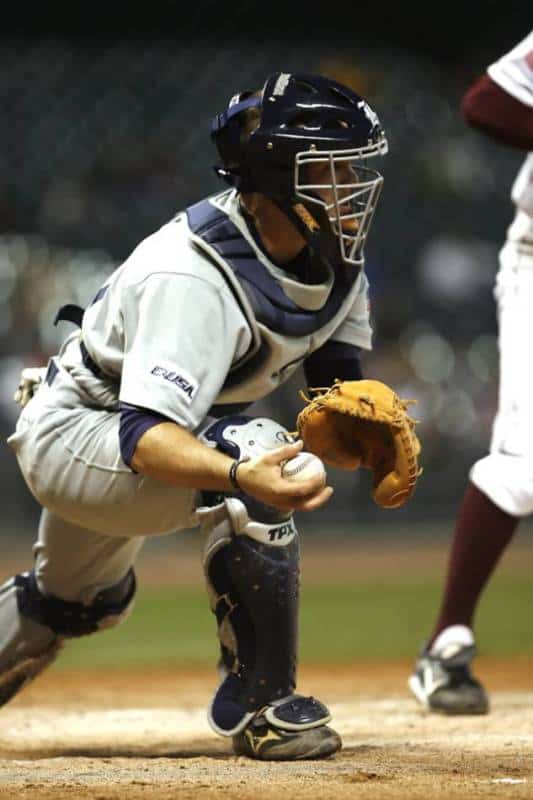 Perhaps the holy grail of any utility man is playing all nine positions in a single game. Due to the nature of this feat, it is always done as a novelty and is pre-arranged in advance. Nonetheless, it has happened several times.
In the major leagues, five players have played in all nine positions: Bert Campaneris on Sept. 8, 1965, Cesar Tovar on Sept. 22, 1968, Scott Sheldon on Sept. 6, 2000, Shane Halter on Oct. 1, 2000, and Andrew Romine on Sept. 30, 2017.
All of these instances came in late-season games that held no postseason inclinations and came about in various ways. Sheldon, for instance, did not enter the game until the fourth inning and squeezed his feat into just five innings.
Sheldon, Halter, and Romine all pitched to just one batter, while Romine did not catch a full inning. Halter had arguably the most memorable day, as he also swatted four hits and scored the game-winning run in his effort.
Campaneris and Tovar are the only players to do so the "traditional" way, as in one position per inning, though not without missteps.
Campaneris committed an error in left field (he was a natural shortstop) and left the game in the ninth inning after being injured in a home plate collision at catcher (his final position).
Tovar, meanwhile, pitched a scoreless first inning (including a strikeout of future Hall of Famer Reggie Jackson) and played the remainder of the game without incident, but reportedly suffered a sore arm as a result.
The feat has been repeated at lower levels, with Buster Posey doing so in 2008, while in college at Florida State. In the independent baseball ranks, Nelson Gord accomplished the feat in a Northern League game in 2007.
While utility players are certainly out there, a true utility player who can play all nine positions is a completely different animal, making the feat all the more impressive.
What Is a Utility Player in Fantasy Baseball?
A utility player in fantasy baseball is someone who has eligibility at multiple positions. MLB players typically have to play a certain number of games (depends on the fantasy platform) to gain eligibility at a new position.
For instance, if Ben Zobrist plays 2B, 3B, and OF in real life, you could plug him into any of those positions on your fantasy team.
Related Articles