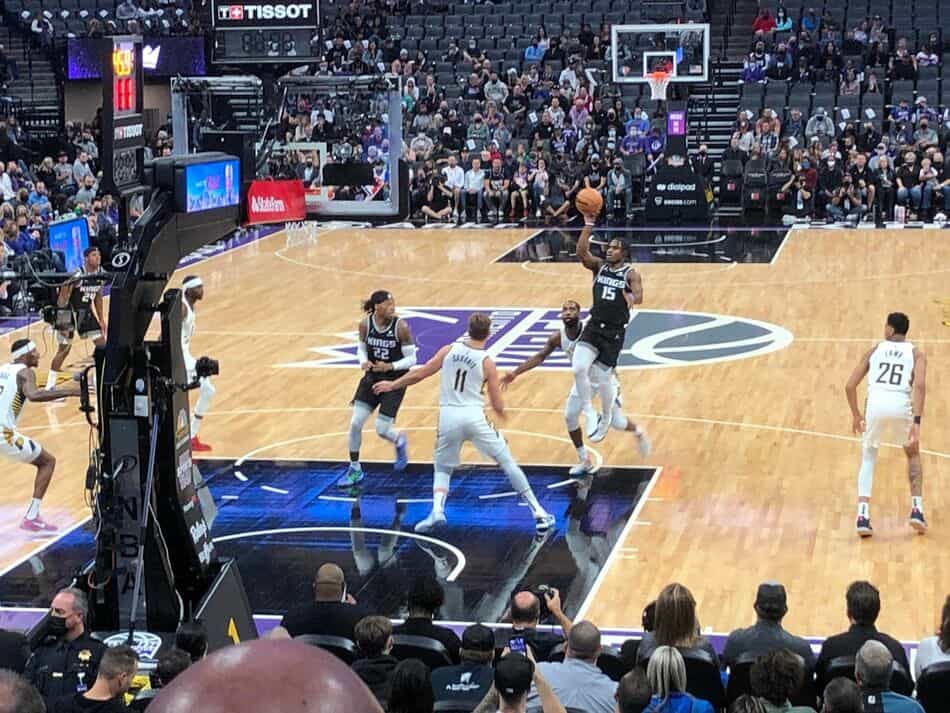 The NBA is full of star players, and it often seems like a team needs to have one of these players in order to truly be a competitor for a championship. However, there are many non-superstars on NBA teams who play important roles.
So, just how many players are in the NBA?
There are approximately 450 players in the NBA. Each one of the 30 NBA teams can have 15 players on their active roster, with replacements for injuries or poor performance. Teams can also carry two two-way players. Over the course of a season, over 500 players typically play one or more NBA games.
Of these, there can only be five starting players, so the majority of the players on an NBA team operate in a reserve capacity. These reserve roles can still be extremely valuable to a team in winning games and championships.
The nuances of roster building and team construction are difficult to understand. Let's go over everything together so you can have a complete understanding.
How Many Players Are in the NBA?
NBA teams are required to have at least eight players on their active roster at all times. Given both the physical toll and the differing skillsets required in basketball, however, teams will try to maximize their active roster size.
A maximum of 15 players can be on any given NBA team's active roster during the course of the season. It's common for teams to use all 15 available slots, though sometimes a spot or two will be left free. This might be to prepare for a player to return from injury to rejoin the team, to prepare for a trade, or just to save the money that they would otherwise be paying a player on the active roster.
In addition, NBA teams can utilize two players under two-way contracts. These players must spend the majority of their season in the G League and can only be in the NBA for a maximum of 45 regular-season days.
So, an NBA roster can have as many as 17 players depending on the whereabouts of the two-way players, as well as the overall status of the normal active roster.
During the offseason, NBA teams can up their active roster size to 20 players to accommodate trades, offseason signings, and draft picks. However, the squad still must be reduced to 15 before any games are played.
NBA rosters are always fluctuating because of injuries, performance issues, trades, and a multitude of other reasons. However, there is some general consistency between seasons in terms of the number of players who see game action.
In the 2020-21 season, a total of 540 players played one or more games in the NBA. This works out to an average of 18 players per team for the 30 NBA teams over the course of the season. This is a pretty reliable average over the course of NBA history.
How Many Players Have Played in the NBA?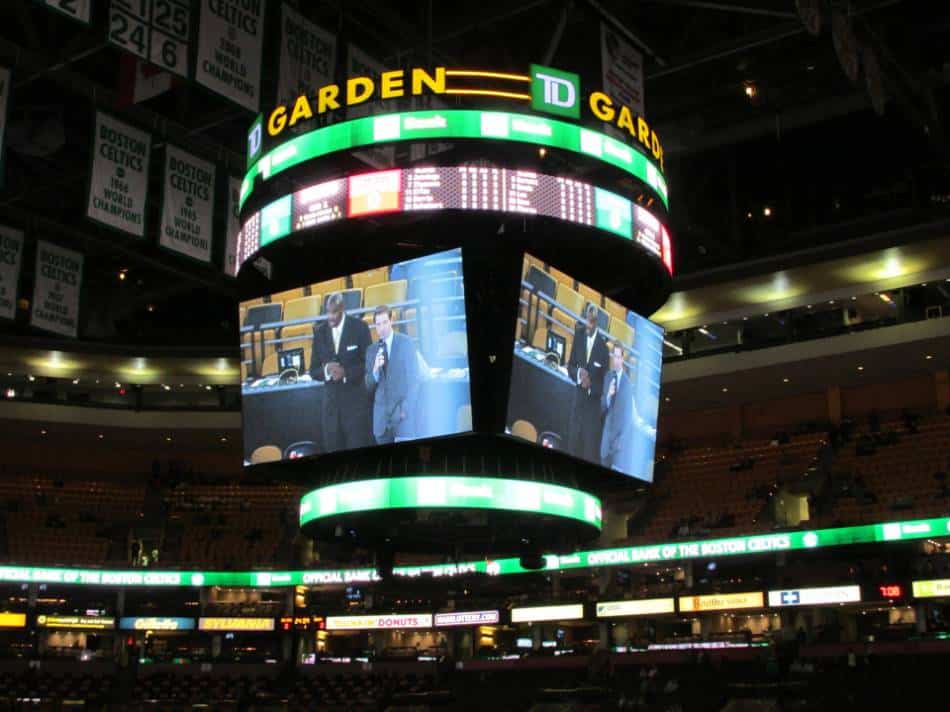 It's not easy to get to the NBA. But, over the 76 seasons in NBA history, quite a few players have made it to the biggest stage in basketball.
In total, 4,706 players have played at least one game in the NBA as of Feb. 2022. This list of players ranges from those who have played only one game, to some who have played well over 1,000 NBA games. The all-time leader in games played is Hall-of-Famer Robert Parish, who played in a grand total of 1,611 games over 21 seasons.
How Many NBA Players Have Won a Championship?
It's difficult to quickly find how many NBA players have won a championship. However, what is clear is that around 10% of NBA players, or over 500 total players have earned the game's most prestigious team award. This list should only grow larger as more and more championships are won.
How Many Players Are on a Basketball Team?
As previously mentioned, NBA teams can't carry more than 15 players on their active roster during the season. However, NBA teams aren't the only basketball game in town.
Youth teams, college teams, and those in other basketball leagues often play with differing numbers of players according to the rules of that league. Typically, this ranges anywhere from 12-15 players but can be outside of this range at times.
How Many Players Are in the G League?
The NBA G League is the NBA's developmental league, where young players play for a chance to get noticed and called up to the big league. With a different level of competition in the G League, the rules around rosters and the number of players are a little different too.
In the G League, a minimum of 10 players and a maximum of 13 players can be on a team's active roster. However, this does not include two-way players who are officially signed by an NBA team.
Currently, there are 29 G League teams. So, depending on the status of the two-way players, there are approximately 400 players in the G League at any given time.
You may have noticed that while there are 30 NBA teams, there are only 29 G League teams. Good catch!
Two NBA teams (the Phoenix Suns and the Portland Trail Blazers) are not currently affiliated with a G League team. Despite this, they are still allowed to have two-way players who play with other G League teams.
Additionally, the G League Ignite is a team not affiliated with an NBA team. Instead, they focus on the development of elite prospects as an alternative option to college basketball for NBA hopefuls.
How Many Players Are in the WNBA?
The Women's National Basketball Association (WNBA) is the women's professional basketball league. It features slightly different rules from the NBA, as well as smaller rosters.
The WNBA's 12 teams are all allowed to have a maximum of 12 players at any given time. Unlike in the NBA, there are no two-way players to add to the confusion. However, teams can still choose to leave roster spots vacant due to injuries or other transactions.
So, in total, WNBA rosters have a maximum of 144 players, though typically this number is slightly lower to account for the aforementioned factors.
How Many Players Are there in NCAA Basketball?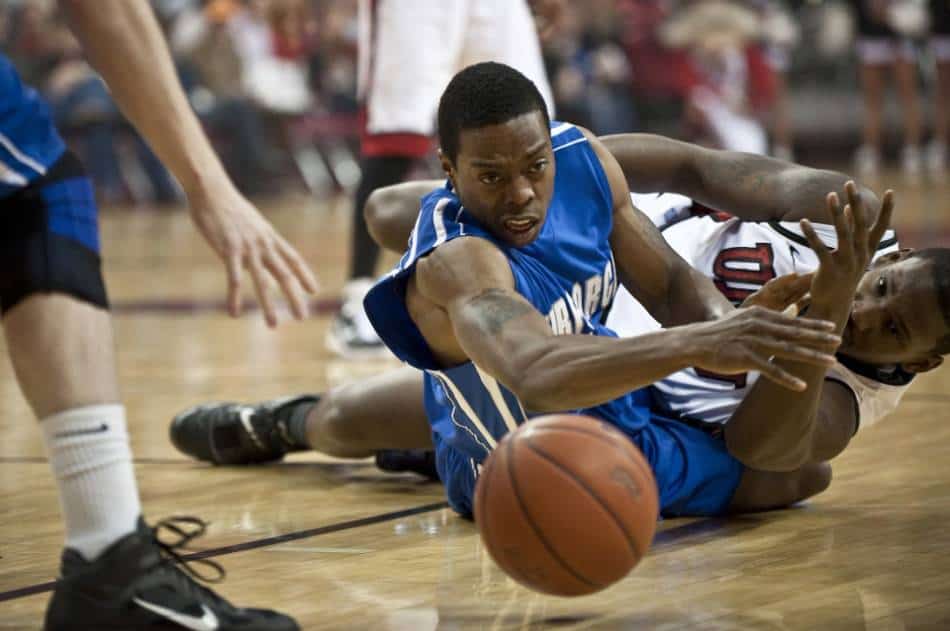 While NCAA basketball features many more teams than the NBA, the roster construction is quite similar. Just like in the big league, NCAA teams may carry a maximum of 15 players on their active roster at any given time.
However, the main difference between the two leagues is in the number of teams. While the NBA has a set number of 30 teams, the college level features a whopping 357 teams at the Division I level!
So, if every team were to fill out its active roster for the entire season, there would be 5,355 players in Division I NCAA basketball alone. However, it's much more likely that a couple of spots would be left empty for injuries or in preparation for other roster moves, so the average number lies closer to 5,000 players.
Positions on the Basketball Court
We've established that basketball teams have five starters, no matter how many other players they're allowed to carry on their active roster. But what are these typical positions?
There are five main positions on the basketball court: point guard, shooting guard, small forward, power forward, and center. Both starters and reserve players may be able to fill in at one or more of these positions when necessary.
FAQ
How Many NBA Players Have Won Back-to-Back MVPs?
There have been 12 players who have won back-to-back Most Valuable Player (MVP) awards in the history of the NBA. Within that list, there are several players who have won more than two MVP awards back-to-back as well.
The first player to win the award in back-to-back seasons was Bill Russell, who won the award in three consecutive seasons from 1961-63. Wilt Chamberlain followed this up with three consecutive MVPs of his own between 1966-68.
Kareem Abdul-Jabbar was the most dominant player of the 1970s, winning five awards during the decade – in this stretch, he won two of the awards back-to-back in 1976 and 1977.
There were consecutive back-to-back award winners in the early 1980s, with Moses Malone winning in 1982 and 1983 followed by Larry Bird winning three consecutive MVPs in 1984, 1985, and 1986. Magic Johnson and Michael Jordan repeated this feat later, with Johnson winning in 1989 and 1990 and Jordan taking the crown in 1991 and 1992.
After a run of parity, Tim Duncan and Steve Nash won back-to-back awards in 2002-2003 and 2005-2006, respectively.
Then, the king came into power. LeBron James won his first MVP in 2009 and added another in 2010, before going back-to-back again in 2012 and 2013. He is the only player to win back-to-back MVP awards on two separate occasions.
In more recent history, both Stephen Curry (2015 and 2016) and Giannis Antetokounmpo (2019 and 2020) have won consecutive MVP awards. Chances are, there will be more to come!
How Many NBA Players Have Won Multiple MVPs?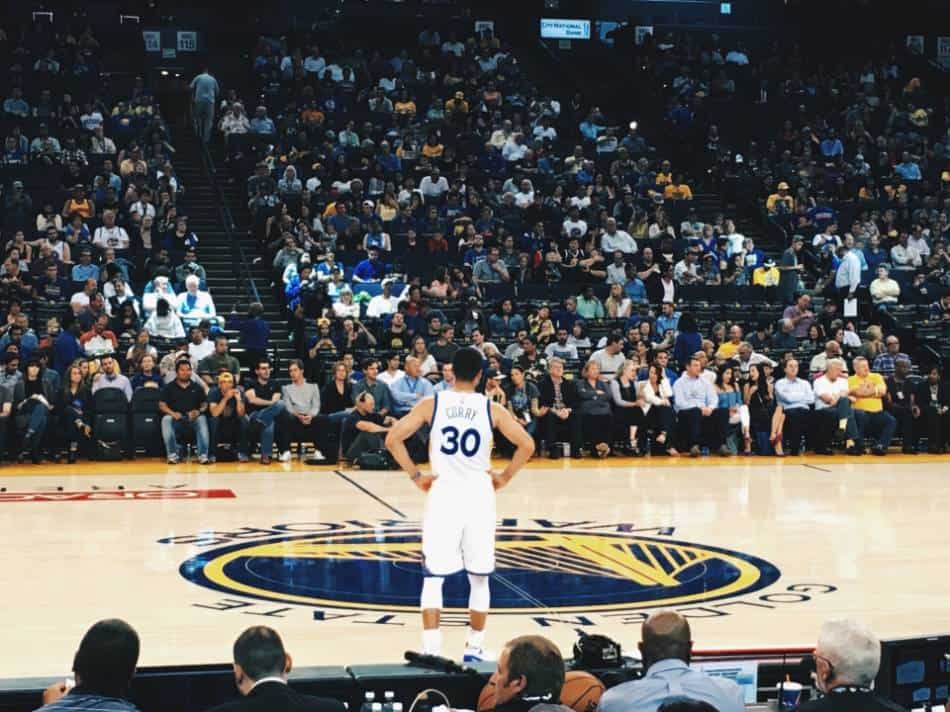 The MVP award has been given out since 1956 when it went to St. Louis Hawks forward Bob Pettit. Pettit became the first player to win multiple MVP awards when he picked up his second in 1959. In the long history of the MVP award, 14 total players have won multiple MVP awards.
Five other players besides Pettit have won two MVP awards in their career – this list includes Karl Malone, Tim Duncan, Steve Nash, Stephen Curry, and Giannis Antetokounmpo. Of course, Curry and Antetokounmpo could still add to their totals as active NBA players.
Three NBA players have won three NBA MVP awards during their NBA careers – these NBA greats are Moses Malone, Larry Bird, and Magic Johnson.
The list continues to get smaller as the number of awards gets higher – only two NBA players have won four MVP awards. Wilt Chamberlain won all of his awards during the 1960s, while LeBron James has won four MVP awards during his career and may yet win another as an active player.
Two excellent players have won five MVP awards – Bill Russell and Michael Jordan. But the most MVP awards of all are owned by Kareem Abdul-Jabbar (also known as Lew Alcindor), who won six MVP awards during a span of only 10 seasons.
How Many NBA Players Have Won 5 Championships?
Only a select group of NBA players have won one NBA championship, but the list of NBA players who have won five league titles is even shorter. In total, there are 26 players who have won five or more championships, many of whom are associated with famed NBA dynasties.
Many of the players who have won either five or six championships played with a series of dynasties, including the 2000's Los Angeles Lakers (including Kobe Bryant and Derek Fisher), the 1990's Chicago Bulls (including Michael Jordan and Scottie Pippen), and the 1950's Minneapolis Lakers (including George Mikan and Slater Martin).
There are a couple of notable outliers, including Tim Duncan of San Antonio Spurs fame and 1980s Lakers great Kareem Abdul-Jabbar.
However, the greatest distinction for NBA championship players goes to members of the famed Boston Celtics teams of the late 1950s and 1960s. Of the players who have won seven or more NBA titles, all but one of them (Robert Horry, who spent time with the 1990's Rockets, 2000's Lakers, and 2000's Spurs) were members of these Celtics teams. These Celtics greats include Hall-of-Famers John Havlicek, Satch Sanders, Tom Heinsohn, K.C. Jones, and Sam Jones.
However, all-time Celtics great Bill Russell stands alone, winning an unbelievable 11 titles in only 13 seasons. Russell also won five NBA MVP awards and should be remembered alongside the greatest players in league history.
How Many NBA Players Have Won MVP?
There've been 35 players who have won an MVP in the NBA. Of these, a little over half (21) of the players won a single MVP during their careers, while the other 14 players were able to win multiple MVPs in their careers.
How Many NBA Players Have Won Championships with Multiple Teams?
Approximately 25 NBA players have won championships with multiple teams. An example is Javale McGee, who won two championships with the Golden State Warriors in 2017 and 2018 and then went on to win the 2020 NBA championship with the Los Angeles Lakers.
Only four players have also won championships with three teams. This list includes seven-time champion Robert Horry and four-time champions John Salley and LeBron James. Danny Green also won three championships with three different teams.
How Many NBA Players Have Won MVP and DPOY?
There are five players in the history of the NBA to win both the MVP and DPOY awards. Several of these players were even able to win the awards in the same season!
Michael Jordan won both the MVP and the DPOY awards in 1988, becoming not only one of the only players to win both awards in the same season but also became one of the few guards to ever win the DPOY award.
Likewise, big man Hakeem Olajuwon of the Houston Rockets won both the MVP and the DPOY in an incredible 1994 season. More recently, Giannis Antetokounmpo also won both awards in the 2020 season with the Milwaukee Bucks.
The other two players didn't win the awards in the same season, but their accomplishments are still very impressive. David Robinson won a DPOY in the 1992 season and the MVP award in the 1995 season with the San Antonio Spurs. Meanwhile, Kevin Garnett won his MVP in 2004 with the Minnesota Timberwolves and his DPOY in 2008 with the Boston Celtics