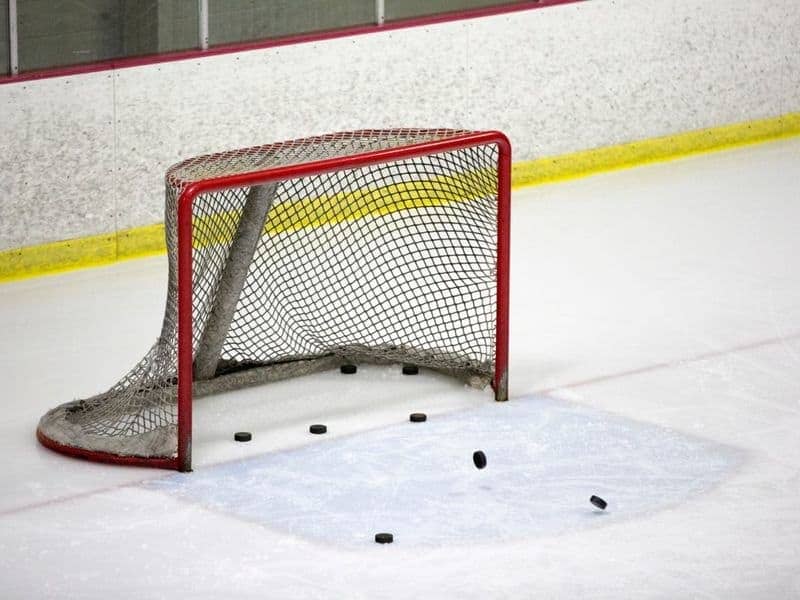 Scoring a goal in hockey is hard to do. With the fast pace of play, five opponents tracking your every move, and a goalie whose pads are bigger than ever (even though the size of the net hasn't changed at all), scoring a goal is a significant accomplishment. Even more impressive is when a player earns a hat trick.
So what is a hat trick in hockey?
A hat trick refers to a player scoring three goals in one game, which results in the fans throwing their hats onto the ice. This has become a tradition due to the difficulty of scoring three goals in a game. Goals during regulation and overtime count toward a hat trick, while shootout goals do not.
Throughout the rest of this article, we'll cover the history of the hat trick, how often this incredible feat is accomplished, and some of the different variations of hat tricks. Everything you've ever wanted to know about hat tricks is in this article!
History of the Hat Trick in Hockey
Every sport has its words and phrases that describe the personal accomplishments a player can achieve in a game. Basketball has the triple-double, baseball has the cycle for batters and the perfect game for pitchers, and hockey has the hat trick.
The term hat trick, however, didn't always belong in the hockey lexicon. The phrase has its origins in the game of cricket.
In 1858, British bowler H.H. Stephenson accomplished the rare feat of hitting the wooden stick behind the batter three consecutive times. Because what he had done was so rare, he was presented with a hat to commemorate his achievement.
While that is how the term hat trick made its way into sports, how it found its way to hockey is still debated to this day.
For instance, some point to the fact that in the 1930s and 40s some newspapers used the term hat trick when writing about a player who scored three goals in an NHL hockey game. The NHL Hall of Fame, however, ascribes to a more colorful story.
According to the story, Toronto businessman Sammy Taft had a deal where any player who scored three goals in a game in Toronto could get a free hat from his store.
One day a Chicago player named Alex Kaleta was admiring one of Taft's fedoras but was unable to buy one at the time. Taft told Kaleta that if he scored three goals in his game against the Maple Leafs that night he would give him the hat for free.
When Kaleta scored a total of four in the game, he received the hat—and a lot of media attention.
And the modern hat trick was born.
How Often Do Hat Tricks Occur Hockey?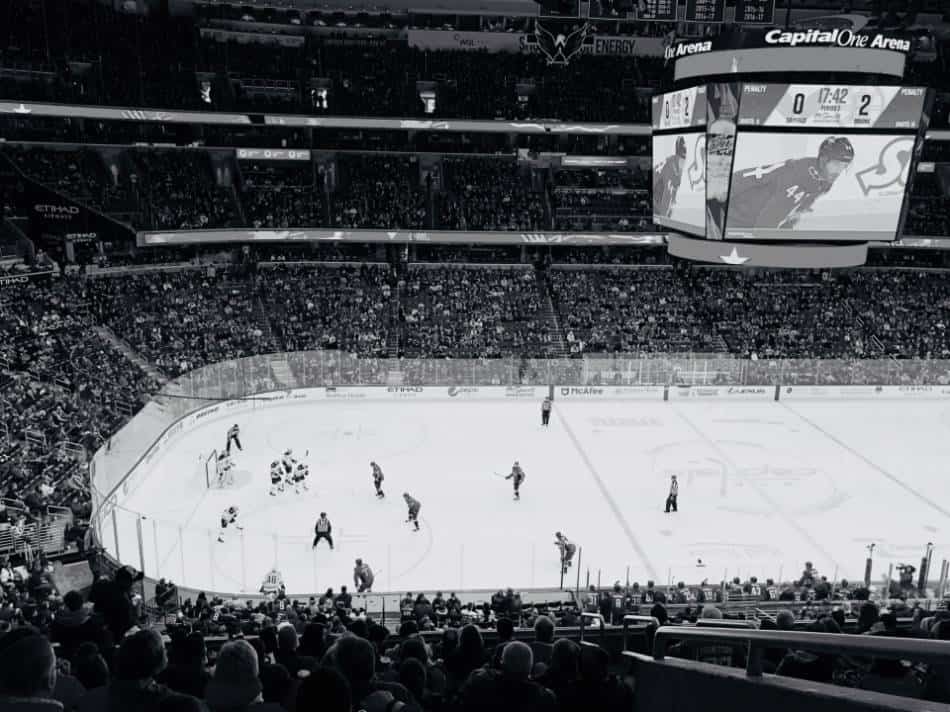 As you might have guessed, hat tricks are very rare. A single player scoring three goals in one game is rarer than some of the other notable personal achievements in hockey such as shutouts and shorthanded goals.
In the 2018-2019 NHL season, for example, there were 97 hat tricks, which means one occurred in only 7.6% of the games that season. During that year, however, shutouts occurred in 12.1% of games, and shorthanded goals happened in 18.3% of games.
And 97 hat tricks in a season is a lot by modern standards. In the 2017-2018 campaign there were only 81 hat tricks, and the year before that there were only 59. In fact, 98 is the highest total of hat tricks in a season in the NHL over the last decade.
If you go to an NHL game and you happen to see a hat trick, you have truly seen something rare and amazing.
What Is a Natural Hat Trick?
A natural hat trick varies slightly from a hat trick and is even more difficult and thus rarer. Whereas a hat trick is when a player scores three goals in a game, a natural hat trick is when a player scores three goals in a row in a game, meaning no one else scores in between that player's goals.
A second version of the natural hat trick is when a player scores three goals in one period. This type of natural hat trick is even rarer than the first.
NHL All-Time Hat Trick Leaders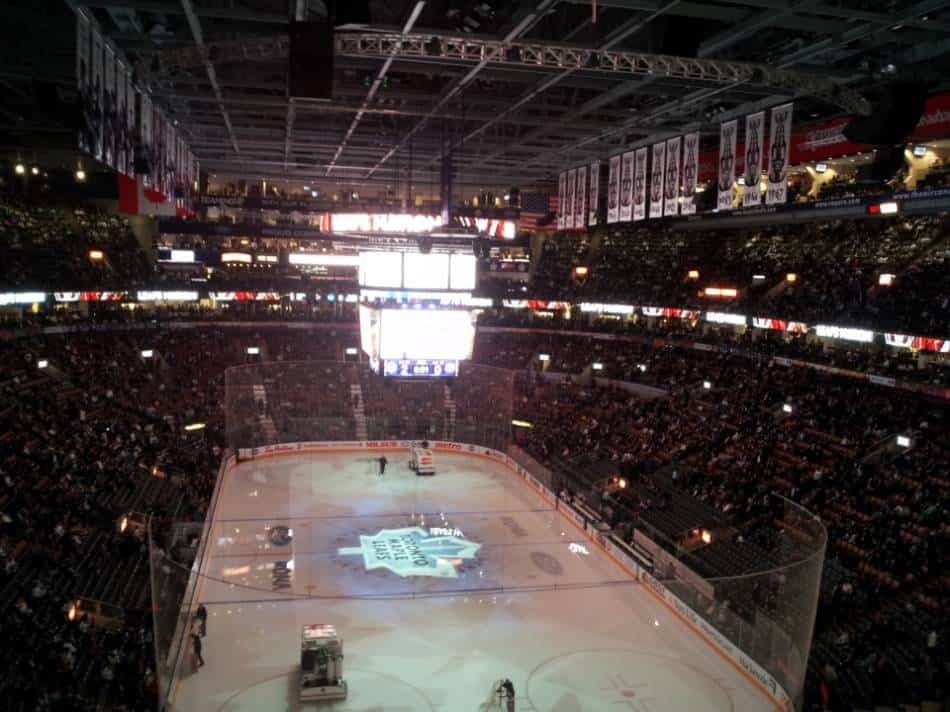 Throughout the long and illustrious history of the NHL, there have been plenty of hat tricks and great goal scorers to record them. For many, the all-time hat trick leader will not come as a surprise.
With 50 career hat tricks, Wayne Gretzky, also known as "The Great One," has recorded more hat tricks than any other player. Gretzky is also the only player to record a hat trick 10 times in a season (something he did twice).
In the 1981-1982 season, he had hat tricks in back-to-back games on December 27th and December 30th on his way to scoring a record 92 goals in one season.
In the 1983-1984 campaign, Gretzky again tallied 10 hat tricks en route to scoring 87 goals (a total second only to 82-83' Gretzky). That year he had hat tricks in back-to-back games—twice.
Needless to say, just like every other meaningful NHL record, Gretzky is the champion of the hat trick.
The player who recorded the second most hat tricks in his career was Mario Lemieux who amassed 40 hat tricks (in 500 fewer games than Gretzky's 50 hat tricks).
On the way to putting together his stellar career, Lemieux earned a hat trick nine times in the 1988-1989 season. If there is one record Lemieux has over Gretzky, it's the rate at which he scored his hat tricks.
While The Great One recorded a hat trick in 3.4% of his NHL games, Lemieux tallied one in 4.4% of his.
Rounding out the top three NHL hat trick scorers of all-time is prolific goal scorer Mike Bossy. Bossy tallied an impressive 39 hat tricks over his career and he did so at a stunning clip as well.
In just 752 NHL games Bossy recorded 39 hat tricks, which works out to a rate of 5.2%.
What Is a Double Hat Trick in Hockey?
While the term natural hat trick might not be all that intuitive, the double hat trick is just what it sounds like it is. However, like the natural hat trick, there are two different definitions of the double hat trick.
The first definition is when a player scores six goals in a game. The second definition is when two players for the same team each record a hat trick in the same game.
While both of these accomplishments are even rarer than a natural hat trick, they are possible and have been achieved a few times throughout the history of hockey.
What Do They Do with the Hats From a Hat Trick?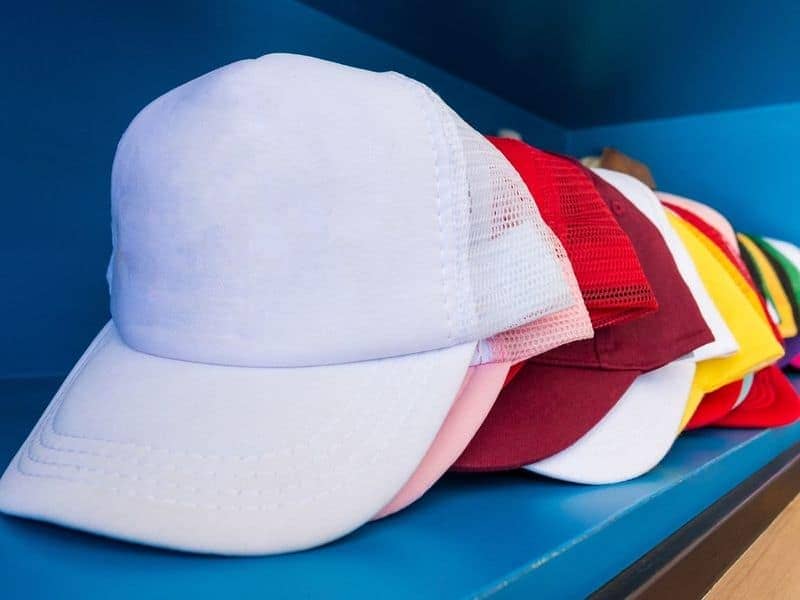 When a player scores his third goal and records a hat trick, one of the most beautiful scenes in all of sports unfolds. Fans throw hats onto the ice of all shapes, sizes, and colors and the game is paused while team officials scurry to collect them all.
This delay in the action provides a moment to commemorate the accomplishment of the player who tallied three goals in a game. But the real question is, what do they do with the hats?
The answer is, it depends. Many different things can happen to the hats depending on the player and team. First, it's worth noting that only if the hat trick occurs on home ice will there be a storm of hats in the first place.
A few stragglers (hats) might make their way onto the ice if the opposing team records a hat trick, much to the chagrin of the rest of the crowd.
One possibility after a hat trick is that the player will keep the hats. Of course, if there are thousands of hats thrown onto the ice a player won't want all of them. But some NHL players have been known to keep a hat or two as a memento of their hat trick.
Another option is that the team will give them back to their fans. The Ottawa Senators, for example, give their fans a couple of weeks to retrieve their hats after a hat trick.
You do have to describe your hat in detail to get it back, so make sure you know which of your beloved hats you're throwing.
Other teams put the hats thrown on the ice into a hat trick display somewhere in the arena. The Columbus Blue Jackets and Washington Capitals are two teams that have such displays and try to fill them with hats as often as possible.
A more popular option still is for teams to donate them to local charities. Though it isn't clear what the charities do with the hats, it is nice to know that teams are looking to help out.
Finally, in many cases, hats are thrown out. If you're honest it kind of makes sense. If thousands of hats are thrown onto the ice not all of them can be put to use. Plus, you never know who has lice anyways.
What Is a Gordie Howe Hat Trick?
Named in honor of the great Gordie Howe who was both a spectacular goal scorer and a player who never shied away from a fight, a Gordie Howe hat trick is a little different than scoring three goals in a game. A Gordie Howe hat trick is when you do three different things in one game.
The first thing you have to do in a Gordie Howe hat trick is score a goal. Next, you have to record an assist. Finally, the last part of a Gordie Howe hat trick is to get into a fight.
Although, it should be noted that you don't have to do them in that order (though maybe if a player did it would be a natural Gordie Howe hat trick).
A Gordie Howe hat trick—a goal, an assist, and a fight—speaks to a player's talent and toughness and is a revered accomplishment among players.
Related Articles