In baseball, it doesn't matter how good you are, there will be days where you just don't have it. Sometimes, when a hitter has an especially bad day, they wind up with one of the most dreaded "honors" in baseball: the golden sombrero.
So, what is a golden sombrero in baseball?
A golden sombrero is an unofficial baseball term for a batter who strikes out four times in one game. Oftentimes, batters come to bat four times in one game, striking out in each of them, though sometimes it takes more trips to the plate than that.
It's a dubious feat that no-hitter ever wants to earn, but with strikeouts skyrocketing across baseball, it's a hard one to avoid. So the question is, how did the sombrero come to represent a really bad day at the plate?
Why Is It Called a Golden Sombrero?
Naturally, the first question you probably have is: why does this certain piece of headwear symbolize a four-strikeout game? Why not a golden fedora? A golden beret? Or for that matter, why not a golden batting helmet?
The golden sombrero arises from the hockey term "hat trick" for a player who scores three goals, with the term "sombrero" applied to a player with three strikeouts. As time went on, eventually the "golden" designation was added for players who whiffed a fourth time.
So, we know that the sombrero was a descendant of the hat trick from our frozen friends playing hockey. In hockey, that term has been used for over a century, but the sombrero is considerably newer.
According to the Dickson Baseball Dictionary, San Diego Padres outfielder Carmelo Martinez coined the term "golden sombrero" in the early 1980s, with its first known appearance in a newspaper article from Apr. 14, 1984, when Chicago Cubs first baseman Leon Durham expressed relief that a triple saved him from a potential golden sombrero.
It's unclear when the sombrero was first used to refer to a three-strikeout day, but it does appear that the 1980s brought the term into the baseball lexicon for good.
How Common Are Golden Sombreros?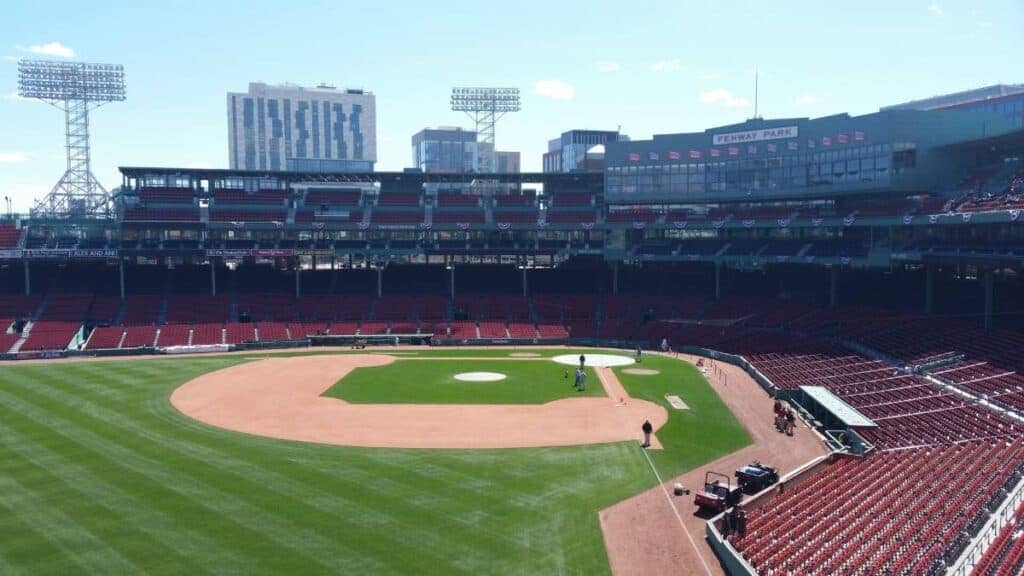 In baseball, strikeouts are quite common. Strikeouts have become the single most common play in Major League Baseball, with strikeout rates exploding by nearly 40% between 2005 and 2019. With that said, it's still rather hard to strike out four times in a single game, especially when you're being paid a lot of money to do…not that.
In 2019, a record 254 golden sombreros were recorded in Major League Baseball, breaking the league record for a fourth-straight season and shattering 2018's mark of 199. There have been 14 seasons with at least 100 golden sombreros, all but one of which have occurred since 2007.
Over the years, the frequency of the golden sombrero has generally risen and fallen with the league's strikeout rates. From 1901-1955, the most four-whiff games was just 17, and that was in 1914 when there were three major leagues (24 total teams) instead of just the 16 teams in the American and National Leagues that composed MLB from 1901-60.
On the other side of the coin, 1921, 1929, and 1942 each had just two golden sombreros for the entire season, which is the same number of golden sombreros that 2021 had…on Opening Day alone.
In 1956, golden sombreros jumped from 12 to a record 26, then reached 37 in 1963 and 52 the following year. After peaking at 64 in 1969 (with four expansion teams that year bringing MLB to 24 teams) the total hovered in around 35-45 throughout the 1970s and early '80s, with totals rising in the late '80s and 1990s, peaking at 102 in 1997.
After 99 four-strikeout games were recorded in 2006, 112 were notched in 2007, setting off a 13-year stretch where the golden sombrero record would be broken seven times. As a result, while they used to be quite rare, a golden sombrero now occurs in about 10.5% of all MLB games, with the average team contributing about 8.5 per season.
With that said, four-strikeout games aren't necessarily all bad. Of the 254 golden sombreros in 2019, 49 of those players had at least one hit, nine hit a homer, and one, Austin Hays of the Baltimore Orioles, had three hits, two homers, and five RBIs (albeit in 15 innings), despite four strikeouts to his name.
In the history of baseball, 15 players have managed to record four strikeouts and three hits in one game, all but one of which required extra innings (congratulations to Jason Botts, who did it in nine innings in 2007). Four players have enjoyed a two-homer game alongside a golden sombrero, all of which occurred in extra innings.
Is There Anything Higher than a Golden Sombrero?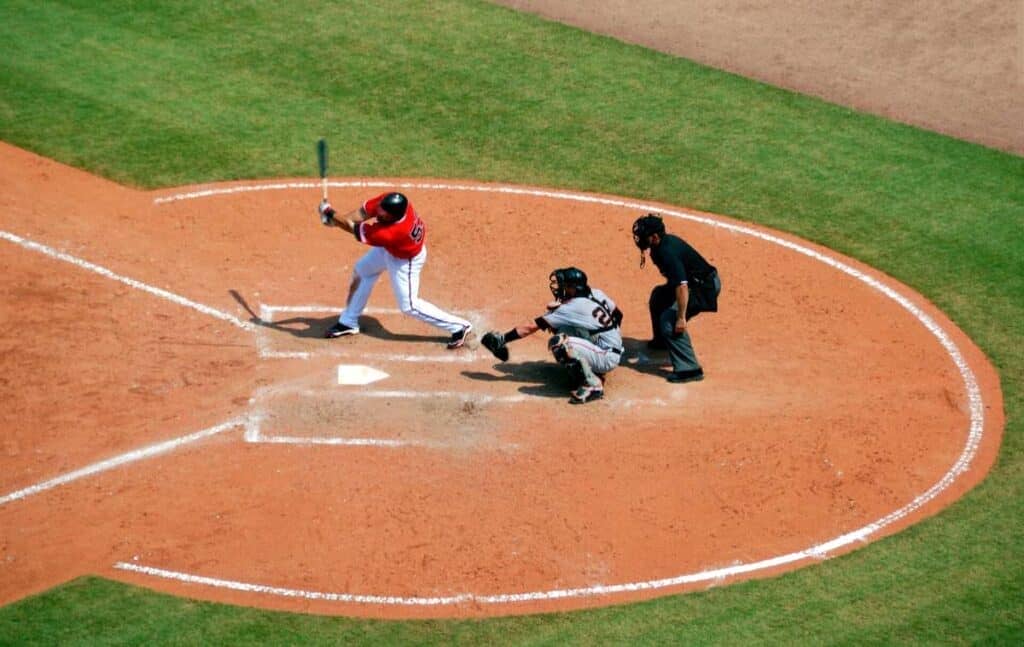 We've established that a four-strikeout game used to be exceptionally rare, but with the proliferation of whiffs in today's game, they're much more frequent. A truly bad day at the plate may need a new definition. Luckily, someone else already thought of that.
While the golden sombrero is an unofficial term for a four-strikeout game, other unofficial terms have risen for more strikeouts, with a five-strikeout day "earning" a batter a "platinum sombrero" and a six-whiff game resulting in the ultra-rare "titanium sombrero".
Unlike the golden sombrero, of which there have been thousands, platinum sombreros are rarer than no-hitters. Through the end of the 2020 MLB season, there have been 305 no-hitters, but only 193 platinum sombreros, with only 79 of those games occurring in nine innings.
Among platinum sombreros, only four players have managed to homer alongside a five-strikeout game, all of which required extra innings. Only four players have managed to collect a hit while striking out five times in just nine innings.
Moving on up is the ultra-rare titanium sombrero, which is rarer than a perfect game, a four-home run game, hitting two grand slams in a game, or driving in 10 runs in a game. In MLB history, only eight players have struck out six times in one game, all of which occurred in extra innings.
What's notable about this list is that six of the eight batters (well, seven batters, one was a pitcher) required more than six plate appearances, with one, Don Hoak in 1956, requiring nine trips to the plate for his titanium sombrero. Hoak and Sam Horn (both in 1991) are the only two players in MLB history with a hit to go along with a titanium sombrero.
Regardless, of the group of eight players, it's perhaps fitting that six of their teams lost, while a seventh had to settle for a tie (one game occurred in 1913, before night baseball, and was likely called due to darkness).
In Major League Baseball, six strikeouts is a record, but in minor league baseball, three players have managed to surpass even that.
The first was Russ Laribee of the Triple-A Pawtucket Red Sox in 1981, who went a woeful 0-for-11 with seven strikeouts in the longest game in professional baseball history. The game was a 33-inning duel with Rochester, though ironically, he sent the game to extra innings with a ninth-inning sacrifice fly. In 2013, Dusty Robinson of the Class-A Advanced Stockton Ports matched Laribee with an 0-for-8, seven strikeout effort.
The record, though, belongs to Khalil Lee of the Class-A Lexington Legends, who struck out eight times (going 1-for-9) in a 21-inning game in 2017. Amazingly, of all three of these infamous minor league "achievements", all three players were on the winning side of their respective games.
Who Has the Most Golden Sombreros?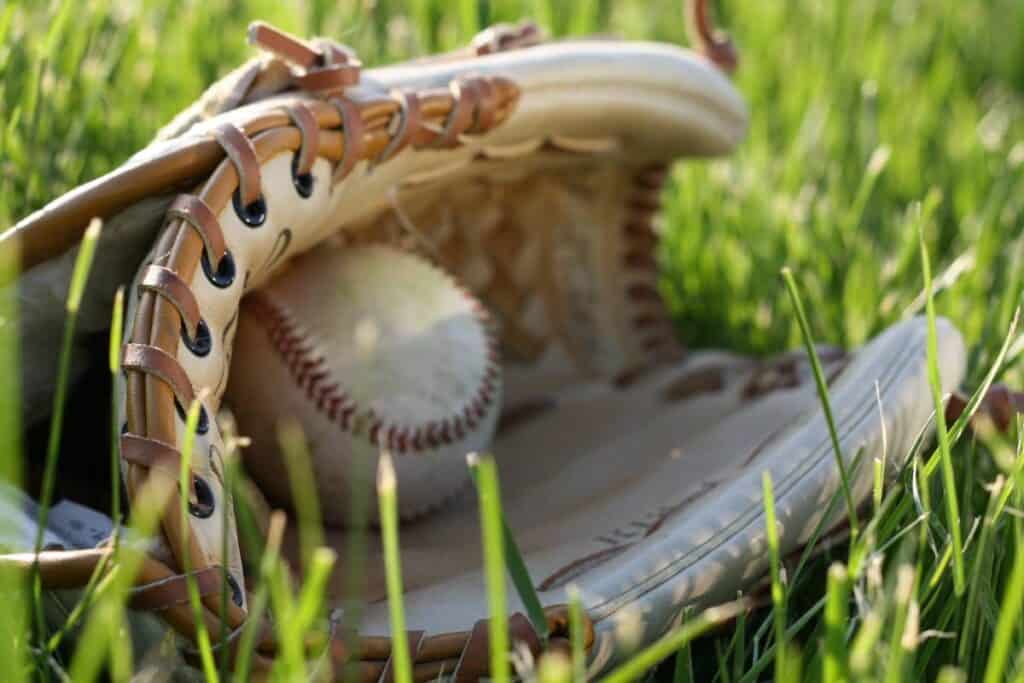 With the rate that strikeouts are racked up around baseball, the record for golden sombreros has already changed hands in the past decade and may do so once again (or maybe more than that) in the very near future.
As of the end of the 2020 season, the record for most golden sombreros is held by Ryan Howard, who accumulated 27 from 2004-16. The record for most platinum sombreros is held by Sammy Sosa, who accumulated four between 1989-07. Ray Lankford is the only other player to have three platinum sombreros.
Unsurprisingly, the golden sombrero list is dominated by some of the most prolific swing-and-miss players of their generation, but they were mostly excellent power hitters as well. Howard hit 40 or more homers four times (hitting as many as 58 in 2006), but also struck out a then-record 199 times in 2007.
Two other players in the top five for most golden sombreros, Reggie Jackson (23) and Jim Thome (20) each belted well over 500 home runs and are members of the Hall of Fame. They also struck out the most times in MLB history, with Jackson fanning 2,597 times and Thome right behind him with 2,548.
Chris Davis (26) is an active player knocking on the doorstep of Howard, as is Giancarlo Stanton (21), though both players have led the league in home runs twice, with each having a 50-homer season as well.
As for the platinum sombrero champion, Sammy Sosa, those four platinum sombreros are among his 17 golden sombreros (tied for ninth all-time), though he also ranks ninth with 609 career homers (and fourth all-time in strikeouts).
One other list is that for the most golden sombreros in one season. That title is held by Dick Allen, who notched seven of his 15 career golden sombreros in 1968. Among the 22 players to have five sombreros in a season, many are held by prodigious sluggers (and whiffers) like Stanton, Davis, Jackson, Howard, Joey Gallo, and Mark Reynolds, but some curious names also pop up.
Among those are more journeyman-type players like Bobby Darwin (1972), Ian Desmond (2015), Ian Happ (2017), Corey Patterson (2004), and Chris Taylor (2018), all players who had average power, but had their share of whiffs. Perhaps this goes to show that a golden sombrero is not ideal by any means, but if you hang around long enough to set any kind of records for them, you've probably done enough things right along the way to get there.
Related Articles