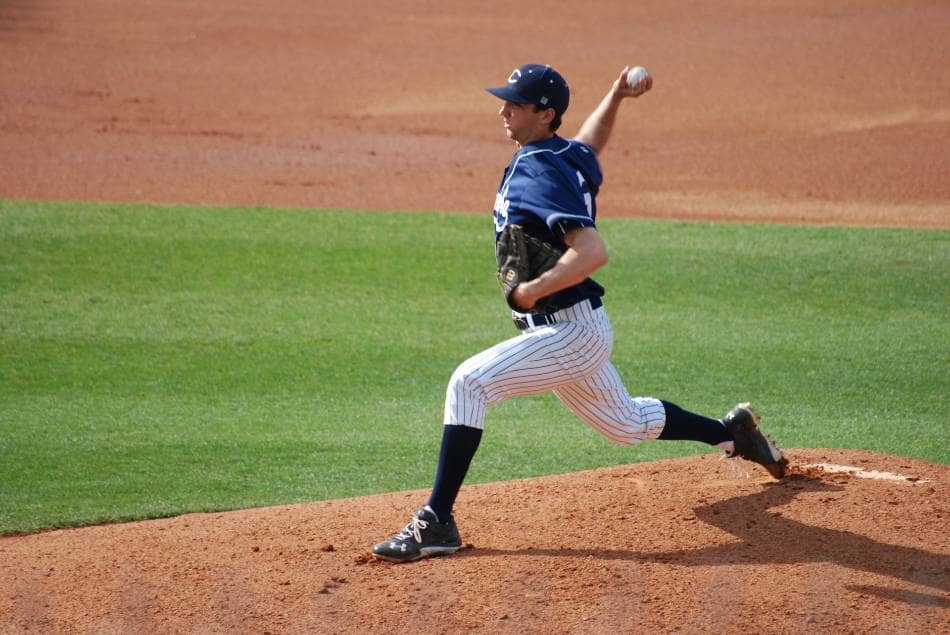 When a pitcher starts a baseball game, the goal is to get the most outs possible while also allowing as few runs as possible during that time. Of course, this may seem simple and ambiguous, and indeed, on the surface that's a rather vague goal.
With that said, someone came up with a stat to reflect that: the quality start.
So, what is a quality start in baseball?
A starting pitcher earns a quality start when they pitch six innings or more and they allow three earned runs or less. Quality starts are used as a statistic to judge how effective starting pitchers are at pitching deep into games while giving their teams a chance to win.
By assigning two benchmarks that are easy to find and understand, the quality start is an easy way to look at starting pitchers and figure out who seems to be doing their job well. However, especially as baseball changes, quality starts don't tell the whole story.
What Are Quality Starts and How Often do They Occur?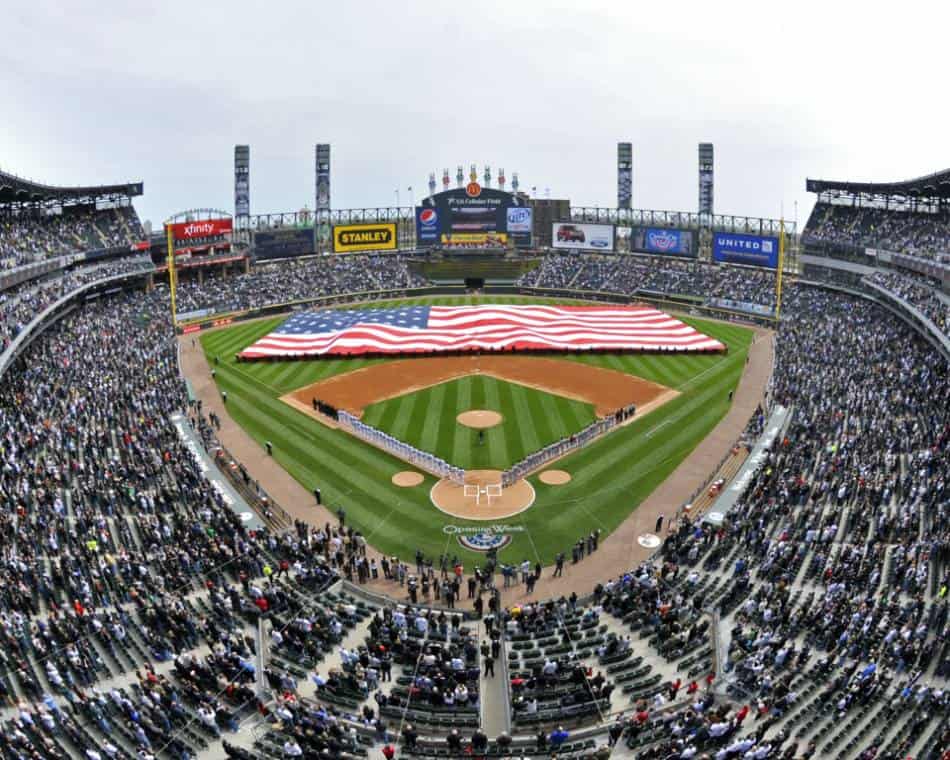 As stated before, quality starts are used as an unofficial way to gauge the quality of a starting pitcher's outing by simultaneously judging how far he goes into a game with how well he does in the time he's in the game.
The question is, what exactly are the parameters and how often does this happen?
Like we said before, a quality start is when the starting pitcher allows three earned runs or less over six or more innings. Unearned runs are excluded from this definition. In 2019, there were a total of 4,858 pitcher starts and 1,794 quality starts, or just a shade under 37% of all starts.
In other words, with each game featuring two starting pitchers (obviously), a little over two out of every three games will feature one pitcher earning a quality start, though there are also plenty of games where both pitchers reach that criteria.
After seeing a record number of quality starts league-wide during the early 2010s, the total number has decreased over the past few seasons.
The 2014 season saw Major League Baseball (MLB) notch a record 2,623 quality starts, with nearly 54% of all pitching starts resulting in quality starts.
The number of quality starts seems to subtly follow trends in baseball strategy.
Before 1920, there was less offense and pitchers threw complete games more often than not, therefore, the highest percentage of quality starts occurred in 1916, when 64.4% of all starts were quality starts.
Once the modern "live" ball was introduced in 1920, quality start rates were regularly below 50% for nearly a quarter-century. Quality start rates began creeping up as scoring decreased in the 1950s, then decreased temporarily every time MLB expanded (1961, '62, '69, '77, '93, '98).
Quality start rates gradually fell in the 1980s, hovering around 50%, before declining in the early 2000s, rising in the early 2010s, and then culminating in the record number of quality starts in 2014.
In the last century, the highest rate of quality starts occurred in the low-scoring year of 1968, the so-called "Year of the Pitcher," when 62.6% of starts resulted in a quality start.
How Important Are Quality Starts?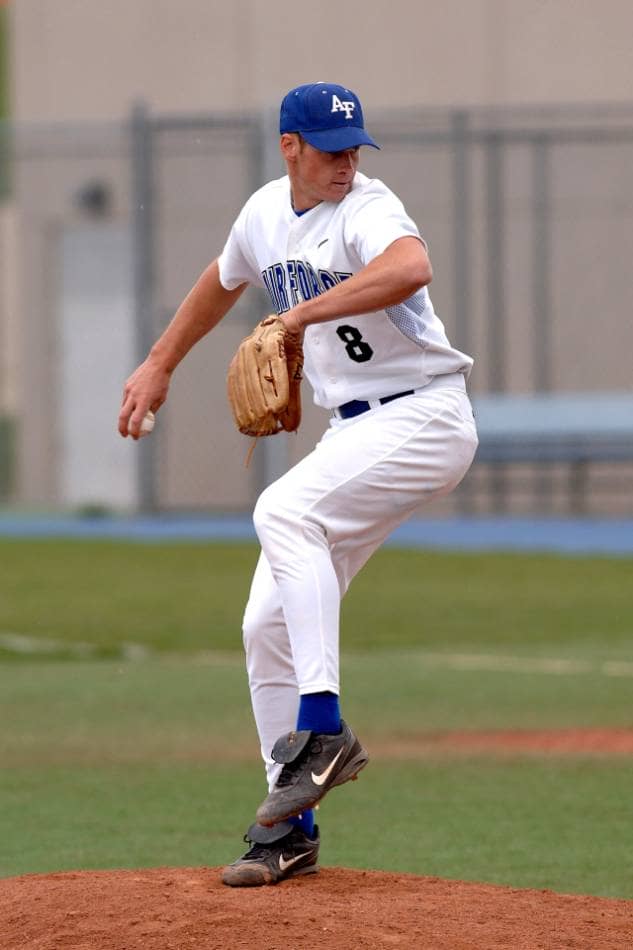 With the entire idea of quality starts being based around measuring how well a starting pitcher pitches and how long he's on the mound, you would think that teams are better off having more pitchers deliver quality starts.
To an extent, that's correct, but that's not a foolproof formula.
In the Wild Card Era (since 1995), the teams with the most quality starts usually are successful and are often in the postseason. However, only one team (the 2016 Chicago Cubs) in that span has led the league in quality starts and won the World Series.
Why is this the case? Well, there are a few explanations. For one, as the famous quote from Brad Pitt's character in Moneyball goes, "the playoffs are a crapshoot."
That, of course, means that results in a five or seven-game series often don't reflect how good certain teams were over 162 games.
Looking back, 20 of the 26 league leaders in quality starts between 1995 and 2019 (including one year where two teams tied) were in the postseason, but only three made it to the World Series, and the 2016 Cubs won the World Series out of that group. So that's one explanation.
Another thing is that quality starts do not take into account how good a team's offense or bullpen is, though those two factors can certainly influence how pitchers are used.
A team with a weak bullpen will likely be more inclined to push starters deeper into games, while teams with a weak offense may not let starters go as deep since games will likely be tighter with fewer runs scored.
These factors mostly affect pitchers accumulating the required six innings for a quality start.
As a result, one major flaw in the statistic is that a pitcher who allowed three runs in 6.0 innings earns a quality start, but a pitcher who allows zero runs over 5 2/3 innings does not, even though the pitcher with the shorter outing pitched better.
One classic example of this is the Tampa Bay Rays pitching strategy of the past few seasons.
By utilizing "openers" who start games but are only designed to pitch an inning or two before giving way to a more conventional starter, the Rays frequently had games where a quality start was not possible by design because "starting" pitchers were only pitching short outings.
As a result, in 2018, the first full season utilizing openers, the Rays recorded just 39 quality starts that year, the fewest in the majors and the fourth-fewest all-time in a non-shortened season.
Yet, because of their strong (and often-used) bullpen, Tampa Bay finished with the second-best ERA in the American League and went 90-72, narrowly missing the playoffs.
Likewise, the same year, the New York Mets and Pittsburgh Pirates tied for fourth in all of the MLB in quality starts, each notching 80 as a team, while neither team made the playoffs, thanks to lackluster offenses and bullpens leaving something to be desired.
These inequities have spawned some people, such as the analytically-minded staff at FanGraphs, to ditch the quality start entirely, or at least rework it.
What the solution may be, we don't know. In the meantime, the term is here to stay, and even though the criteria leaves some things to be desired, there's still nothing wrong with quality.
Odds and Ends Regarding Quality Starts
The term "quality start" dates back to 1985 when it was coined by Philadelphia Inquirer sportswriter John Lowe. He also had the term "tough losses" to describe games where a pitcher tossed a quality start and loses, as well as "cheap wins," for when a pitcher does not throw a quality start, but still earns a win.
In the modern era (since 1901), the most quality starts in a season is 44 (in 51 starts), by Jack Chesbro of the New York Highlanders (Yankees) in 1904. Since World War II, the highest total is 37 (42 starts), by Wilbur Wood of the Chicago White Sox in 1971. In the 21st century, the highest total is 30 (32 starts), done by Zack Greinke of the Los Angeles Dodgers in 2015.
The record for confirmed career quality starts since earned runs became an official statistic in 1913 is 483, compiled by Don Sutton from 1966-1988. Because earned runs weren't official and often infrequently tabulated before 1913, an earlier pitcher may have notched more quality starts, but we simply don't know.
The most known quality starts in a season by a team is 125 (in 157 games) by the 1904 Boston Americans (Red Sox). The fewest in a non-shortened season is just 22 (in 162 games), by the 2019 Los Angeles Angels.
Related Articles